Perhaps you like the idea of stretching your retirement dollars as far as possible (who doesn't?) and reducing your cost of living and of health care, while at the same time enriching and enhancing your quality of life, but you're not up for learning a new language or putting up with the day-to-day challenges and frustrations of life in the developing world. Fair enough. "Going local," as it were, in a new life overseas, isn't for everyone.
That doesn't have to mean that you have to give up on the idea of enjoying the benefits of retiring to a new country. In a handful of places that have emerged in recent years as top expat havens, it's possible to enjoy many of the advantages of being retired overseas without having to cross over to what could be called a "local" lifestyle. These are places where the American lifestyle has been exported and where the day-to-day living probably resembles in many ways what you left behind back home.
Here are three top choices for exporting the American Dream with you when you retire overseas, three places where sizable communities of foreign, mostly American, retirees have established themselves and are rapidly expanding. Living in one of these three places, you could enjoy affordable and top-quality health care, an affordable cost of living, and the adventure of starting over somewhere new, but you wouldn't have to learn to speak Spanish if you didn't want to and the culture shock would be very controlled.
Some 3,000 foreigners live in this colorful mountain town, and migration continues. The number of foreign residents in Boquete is expected to increase to 10,000 by 2016.
What's the attraction? Beautiful setting, good climate, straightforward pensionado rules (for all Panama), yes, but, mostly, the draw in Boquete is the established gringo community. This town has been referred to as Panama's "Gringoland."
In one private, gated, residential community in this region, amenities include a golf course, stables, and a small central town created specifically for foreign residents. Construction, for both the shared amenities and the individual homes, is to U.S. standards and with U.S.-style finished, fixtures, and fittings.
In Boquete town proper, shops and services catering to the ever-growing foreign retiree population continue to open. In the U.S.-style restaurants serving American-style menus (featuring fried eggs for breakfast and cheeseburgers for lunch), you'll hear all-English conversation at the tables around you and all-American music on the speakers.
You could start your day with gourmet coffee served by a smiling, friendly clerk accustomed to serving English-speaking customers, and you could play bridge on Thursday nights and go golfing every Sunday morning, all, again, in the company of new, like-minded, and English-speaking friends.
#2: San Pedro, Ambergris Caye, Belize
"Walk down the street on Ambergris Caye," a friend, Peter, who lives there says, "and you hear the music of the Boomers all around--the Beatles, the Rolling Stones, Janis Joplin...
"These folks, the Baby Boomers, who have been moving onto the island in growing numbers for years," Peter continues, "had a great time in the 1960s, listening to their music, growing their hair long, and getting stoned all the time. Then they became the most boring people on the planet. They made a lot of money by ignoring everything but hard work.
"Now they're looking to reclaim their lives. They're finding their way, in retirement, in bigger and bigger numbers, to places like Ambergris Caye, Belize, where they're listening to their music again, growing their hair long again, and spending their days stoned again."
Peter is joking about that last bit, but the point is that Ambergris Caye has what a lot of North American retirees are looking for right now, making it another of the most turn-key and user-friendly places in the world to retire overseas.
For many, the retirement dream is all about the Caribbean. If your retirement fantasies are similarly aquamarine and sandy, take a look at what Ambergris has to offer. The diving and snorkeling, the color and clarity of the water, and the abundance and variety of the sea life here are hard to beat. This is quintessential Caribbean that is also increasingly supported by the comforts of home many retirees appreciate, from a health club to bagel shops, ice cream parlors, and regular wine tastings.
#3: Puerto Vallarta, Mexico
Mexico is a big place with a bad reputation. The reputation isn't altogether undeserved, as drug cartels do control parts of this country but not all of it, and some of the most appealing regions for both living and investing sit outside the war zones. Mexico offers two long coasts, mountain towns, and colonial cities, plus Mayan ruins, jungle, rain forest, rivers, and lakes. It's also the most accessible "overseas" haven from the United States. You could drive back and forth if you wanted.
For all these reasons, Mexico is home to the biggest established populations of American retirees in the world, making it a great choice if you seek adventure with the comforts of home. Each of the several spots that expat retirees have targeted in this country offers a different lifestyle. Puerto Vallarta is the place to go for what could be described as luxury coastal living.
Puerto Vallarta is more expensive than other places where you might consider living or retiring overseas, but in Puerto Vallarta that's not the point. This isn't developing-world living. This stretch of Mexico's Pacific coastline has already been developed to a high level. Life here can be not only comfortable but easy and fully appointed. In Puerto Vallarta, you aren't buying for someday, as you can be in many coastal destinations in Central America. In Puerto Vallarta, you can buy a world-class lifestyle in a region with world-class beaches and ocean views that is supported, right now, by world-class golf courses, marinas, restaurants, and shopping. This is a lifestyle that is available only on a limited basis worldwide, a lifestyle that is truly (not metaphorically) comparable to the best you could enjoy in southern California if you could afford it. In Puerto Vallarta you can afford it even on an average retirement budget.
You could buy a small apartment outside Puerto Vallarta town for less than $100,000, or you could buy big and fancy for $1 million-plus. Whatever you buy, you could rent it out when you're not using it. The Puerto Vallarta region, including the emerging Riviera Nayarit that runs north from it along the coast, is an active tourist rental market with a track record.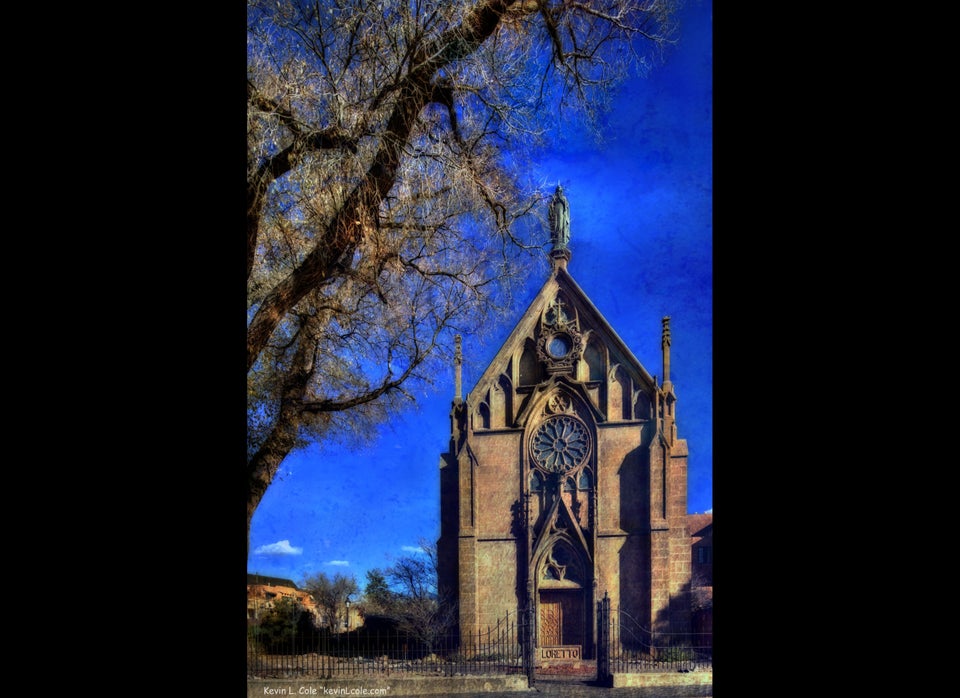 Fortune Magazine's "Best Places To Retire Now"
Related
Popular in the Community