If you were a backpacking scuba diver in the 1960s, you may have drifted through the Bay Islands of Honduras on a quest for Caribbean adventure. Many fitting that description did. Offshore from Roatan, in particular, the largest of the Bay Islands, was (and is still today) some of the best diving in the world.
The island itself back then was an off-the-radar and wholly undeveloped, untamed outpost where cows and pigs grazed freely and bananas grew everywhere.
About 20 years ago, small hotels and resorts began to appear on Roatan to accommodate the increasing numbers of scuba divers. As visitors discovered this idyllic part of the Caribbean no one had ever heard of, they started to buy land and build homes. This was the beginning of an expat community that, over the two decades since, has grown to become one of the biggest and most established in the world.
That is not to say that Roatan today is developed in the way you might imagine. There are no high-rise hotels, because building regulations don't allow for them. Density setbacks from the beach have contained development...in a good way. Cows and pigs still graze this lush, green island and occasionally wander down the center of the roads. Bananas and coconuts still grow wild. Despite the dramatic growth in its expat population, Roatan remains an untamed paradise.
That reality has its pluses and its minuses. Roatan is long on Caribbean charm and Caribbean beaches but short on infrastructure. Though, to be fair, the island's infrastructure is improving.
There is but one main road, which runs most of the island's length--but now loops have been added that make access a little easier overall. Many of the island's roads are now hard-surfaced. The second expansion in 10 years was recently completed to the international airport, where direct flights from Atlanta, Houston, Dallas, Miami, Toronto, and Milan arrive weekly. Other destinations are added seasonally.
A water treatment plant and desalination plant have been built in Coxen Hole, and a new water plant and concrete road were completed in the town of West End last year.
In 2008, the Roatan Electric Company (RECO) was out of operating money, and the island faced blackouts. The national electric company, ENEE, took over the running of the system, but had limited resources and struggled in the face of aging equipment. In an unprecedented move, the government put the company up for private bid. A successful oil and gas company owner from Texas was awarded the bid and set about infusing big money to update, improve, and expand the existing system. Today Roatan has consistent power for the first time in its history.
The small town of West End is the island's hub. The town is quaint, quirky, and lots of fun, with dive shops, gift shops, hotels, restaurants, bars, and even an art gallery. This is the place to come for both amenities and services. As a retiree on Roatan, it's West End, for example, where you'd go to get a lock fixed or contact a builder, say.
Who would be happily at home here? Anyone who loves the Caribbean Sea and a lifestyle that revolves around it. The way of life can be back-to-basics, but the island also offers more upscale living options, as well. There are full-security, full-amenity gated communities and a world-class golf community where you could pay over a million dollars for an impressive home overlooking the golf course and the sea or $360,000 for a one-bedroom, 885-square-foot town home.
The real estate market on Roatan is down overall, with prices well below pre-2008 values. For example, a home site of over an acre in the prestigious development of Lawson Rock priced at $220,000 in 2009 was recently offered at $89,900.
That said, the market has been showing signs of stabilizing and even slow appreciation since the final quarter of 2013. This could be the best time in years to be shopping for a home here.
What would it cost a retiree to live on Roatan? Friends Ron and Janine who have lived on the island for 15 years tell me that, for years, they lived on $1,000 per month. Could you live on such a modest budget today?
"Yes, I think so," says Janine, "but be prepared to grow your own fruits and vegetables (fortunately, that's easy to do in this fertile soil and warm climate) and maybe raise pigs and chickens.

"When we first moved here," Janine continues, "there was only one 'real' supermarket, so we didn't have many temptations. Living so modestly wasn't hard. Now we have five American-style supermarkets, an Ace Hardware store, and the Internet. I still grow avocados, cashews, papaya, guava, and bananas, but mostly I share them with my caretaker and his family."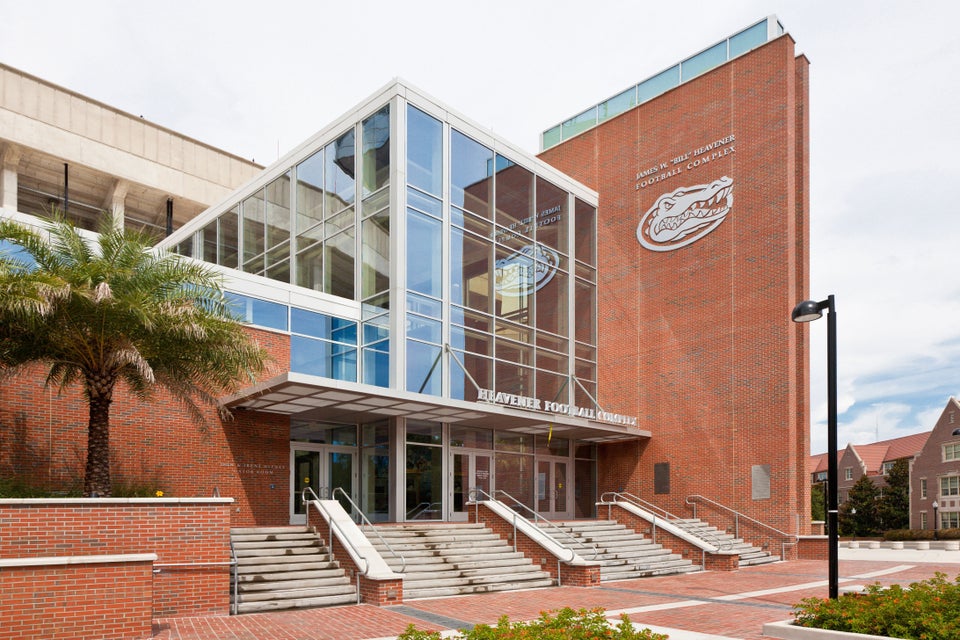 Top 6 College Towns For Retirees
Related
Popular in the Community