Many people dream about the day they can walk away from "The Man" and enjoy life on their own terms. To finally have the time to take that yoga or art class, go for that hike, read that book or even, just sit and think would be wonderful. To simply be able to not use an alarm clock would be pure heaven!
Unlike several generations before, those headed into the retirement years today are taking very different paths. Where people who retired at the end of the last century might have been content to play golf or cards and take the occasional trip, today's active baby boomers have big and diverse plans. And what's most interesting is that they are not passive plans. This current and future group of retirees will be quite busy with a whole new set of goals they want to accomplish. Many will continue to work full or part time. Some because they need to but many because they want to, they enjoy working and it keeps them connected. But, for those who will not be working, the myriad of activities they will be embarking on is robust to say the least.
On our retirement planning site, GangsAway we asked some of our users what would they would really like to do once they take the plunge. The common thread in all of the response is that they are "active" pursuits and they are also not just things that old people do. They are goal-oriented and exciting. This new retirement is about continuing and advancing your life, not winding it down. No Bingo for this generation.
Top 5 Things People Want to Do in the New Retirement:
1.Write a Book or a Play. Seriously. For many, this is not just a pipe dream. People have told us they actually have notes and outlines. They're serious and not only do they want to write it, but then they also want to self publish or produce it.
Try living in New York City, the literary capital of the world. Access to writers groups, schools, the 92nd St. Y, lectures, theatrical venues. Expensive if you are on a fixed income but if you can swing it, nothing beats the Big Apple for all it has to offer.
2.Learn a Language and then go Visit or Live in that Country. Learning is a huge part of what people want to do after they retire. Possibly because we spend so many years working, raising kids and there is little time left over for personal learning. It's almost like you've been brain starved for 30 years and now you can finally take the time to learn something new. Learning a language and visiting a country to use it serves a dual purpose. It satisfies the urge to travel and also keeps the brain active.
Consider Miami, FL, or anywhere in South Florida where you could immerse yourself in Espanol. Great weather, economy on the upswing, relatively reasonable real estate prices and cost of living, good healthcare available. The huge Hispanic population could give you a daily opportunity to use your Spanish if you want to. Also try other nearby Florida towns like Hollywood, Deerfield Beach and Pompano Beach. Then take yourself to a couple of international Spanish speaking expat retirement areas like Cuenca, Ecuador and start speaking like a native. Holas? Como Estas? Donde esta el café?
3.Start a Business. It may seem counter intuitive that a person would retire and their retirement dream is to start a business but that's what a lot of people want to do. Only this business will be a labor of love. So in their previous lives they may have been a bookkeeper but in the post retirement life they may want to become a bee keeper. (Not that I would ever go near bees but there are some that might.) Some great liveable smaller cities that won't totally break the bank are: Iowa City IA, Ann Arbor MI, Billings MT, Abilene TX, Napa CA, Corvallis OR, Burlington VT and Durham NC.
4.Experiential Travel. So this is a change. People have always wanted to travel after they retired but the kinds of travel people are doing is changing. No longer content to do the tour by bus from Rome to Florence, today's older travelers want an experience. So if they go to Italy, they want to take cooking classes and learn how to make their own pasta. Or if they go to India, sure they still want to see the Taj Mahal but they also might want to go up into the hill country to see where the Dalai Lama lives and explore the hill country peppered with vestiges of the British colonial rule. This kind of travel lets you be a part of the environment, rather than just an observer. That's the kind of travel today's older traveler wants to do.
5.Volunteer/Change the World. The boomers, as you may remember, came of age in the 60's and 70's. They started out their adulthood as big advocates for political reform, the Peace Corp, Volunteerism. While until now many people have been busy with family and job responsibilities, this time in their lives affords the time to get back in action. Some will volunteer an hour or two a week but plenty of others have much loftier goals. Organizations like the Peace Corp (5 percent of their volunteers are over the age of 50!) and many religious and civic service groups send people all over the world for long and short periods of time to lend a helping hand.
The overarching retirement trend is clear. Boomers are doing it their way and they will make it interesting and active. They will continue to be a force of nature and maybe will still change the world. Rock on!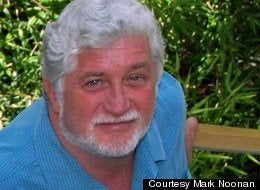 Post 50s Declare Their Independence
Related
Popular in the Community