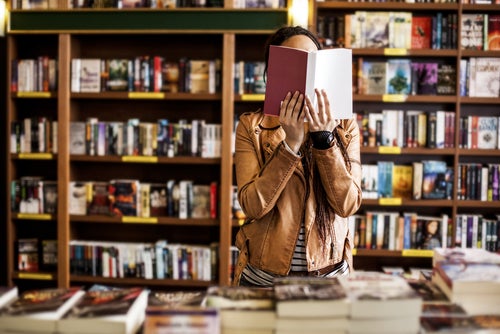 One of the most thrilling experiences an author can have is walking into a bookstore and finding their book on the shelves. I've seen authors giddy in these moments when they find their book stacked alongside a title by an author they've long admired, when they walk into a local Barnes & Noble and track down their own book. But this experience of moseying into your local bookstore and finding that they have your book stocked is the exception, not the norm. Small bookstores, especially, simply don't have the space to accommodate the many thousands of books being published each year.
For self-published authors, getting into bookstores is a chore. And it's not a given for traditionally published (and many hybrid-published) authors who have traditional distribution. Authors tend to get limited information from their publishers, often because their publishers have access to limited information from their distributors. For instance, authors I work with often ask me, "Which bookstores are carrying my book?" As a publisher, I can see which stores have ordered directly from our distributor, but I can't tell which stores might have ordered from third-party wholesalers, like Baker & Taylor and Ingram Wholesale. The reason authors pose this question is because they want to do follow-up with those bookstores, but I posit that the better approach is proactive, and rather than send buyers to bookstores you know are carrying your book, you want to send them to the bookstore that's most convenient to them.
Here's a basic plan for authors who want to see their book in more bookstores:
• Go introduce yourself, prior to your publication date, to the book buyers at your local bookstores. If you live in a small town, you may have zero or one bookstore. Bigger metropolitan areas may have many more. Where I live in Berkeley, for instance, there are ten bookstores, and many more in the wider Bay Area. You might want to narrow your efforts if you're lucky enough to live in an area with so many bookstores.
• Bring a copy of your ARC (Advance Reader Copy) when you go, and if you have a press release or a one sheet (a flyer that highlights information about your book and includes endorsements), stick it inside. If you're not printing ARCs, wait to introduce yourself until you have a final copy of your book you can bring in with you.
• It's unlikely that a book buyer will take an appointment with you if you call on the phone, so your best bet is to call ahead of time, ask who that person is, and find out when they'll be in the store. When you approach them, be uber-polite and respectful of their time. Here are some sample talking points:
"I know how busy you are, and I will only take 30 seconds of your time. I'm a local author and I love your bookstore. My book is coming out next month and I intend to drive customers into the store. I was hoping to leave this copy of my ARC [or book] with you so you'll remember me when people come in asking for it."
If you're a traditionally or hybrid published author, let them know who your publisher and/or distributor is. If you're self-published, just say your book is available through Ingram (and make sure it is available through Ingram). Do not mention the "A-word." Bookstores do not want to hear about Amazon and they especially don't want to hear that your book is available through CreateSpace. Don't make mention of Amazon on your one-sheet either. Thank them for their time and be prepared to walk away. If the book buyer doesn't have follow-up questions for you, you're done. Do not hold them hostage or insist that they order your book or beg for an event. Your only job here is to make a first impression.
• Once your book is published, send people to the bookstore! This is one of the biggest conundrums I see in book publishing. Authors want their books to be in bookstores, but they're sending buyers to Amazon instead of to their local bookstores. We are so trained by our instant-access culture to get what we want right away that authors want consumers to have their book immediately upon publication. Amazon has also trained us to send buyers their way. Authors get spikes in their rankings on Amazon when they drive traffic there. Amazon is increasingly trying to squeeze out any reviews of books not purchased on Amazon. And yet (obvious as this is, it's not widely practiced), if you want your book to be in bookstores, you need to be sending people to bookstores.
• Whether you're making the ask in person or via a newsletter, explain to your prospective buyer the value (to you) of their going to their local bookstore and asking for the book. The bookstore will order the book if they don't have it on hand. It might take a couple days, but they can and will get it for your costumer. Many bookstores also ship. You might explain to said prospective buyer why it's important to support indie bookstores in this way, even when they have the free shipping that comes with Amazon Prime.
• Include a button on your website that encourages readers to go to a particular store. If it's a big enough independent bookstore, like Book Passage in Marin, Elliott Bay in Seattle, or Tattered Cover in Denver, you can link the button directly to your book's buy page. This is a great way to cultivate good relationships with indies.
• Although this is a final note, it's an important one for self-published authors specifically. Before you do ANY of these things, make sure your book will pass muster with a book buyer. The Independent Book Publishers Association has published an Industry Standards Checklist for a Professionally Published Book. If you want bookstores to carry your book, please make sure you can check every single box on this list before you bring a copy into their store and ask them to carry it.
Carry on, authors. Good luck, and please share with me and other readers any insights or lessons learned from your own experience.
Related
Popular in the Community