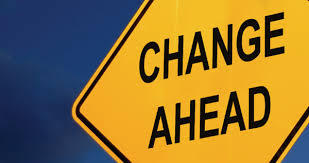 In Australia, there's an organization of business leaders who call themselves Male Champions of Change (MCC). Made up of 25 men -- mostly CEOs and board directors, as well as the Chief of the Army -- the group is committed to creating "significant and sustainable change in the unacceptably low levels of women in leadership."
Their charter states that men need to "step up beside women," to play a role in "progressing what is a significant economic and societal issue for Australia." This role includes using their collective influence; identifying and addressing systemic policy, behavioral and cultural impediments to change; and sharing with each other best practices, as well as the more tricky challenges they face.
Because of their involvement with MCC, many members have taken action within their own companies. I thought I'd share some of these best practices here.
For David Thodey, CEO of Telstra, job flexibility is key to developing a corporate culture that is truly committed to gender equality. "We wanted to stop tinkering around the edges of this issue," he says, "and do something disruptive that would send a clear message." So instead of the usual dynamic of individual employees justifying a need for flexibility, they made flexibility the starting point. It is now the responsibility of the manager to demonstrate that a job can't be done flexibly.
Expressing delight at how people have "stepped up" to make the policy work, Thodey shares that 84 percent of employees report having the flexibility they need. "That still leaves 16 percent," he says, "but it's heading in the right direction."
Inspired by Thodey, another CEO, Elmer Funke Küpper of the Australian Securities Exchange, recently instituted the same policy, also investing in infrastructure and technology to enable staff to flex hours and work from home.
If a goal is not met, a reasonable explanation is expected. This is the policy Thodey calls, "If not, why not?" Telstra has instituted a 50-50 approach to graduate recruitment and leadership development. Says Thodey, "We want half of these roles filled by women and if they aren't, we expect to know why."
MCC also took the "If not, why not?" idea to the ASX Corporate Governance Council, which sets the governance principles for the 2,000 public companies in Australia. It took 12 months, but on July 1, 2014 the Council adopted this new reporting approach.
Staff engagement and diversity objectives should be part of management's short-term objectives and incentives, says Küpper: "I think it has to have more bite - the same way we treat other business objectives." Likewise, Telstra adopted a "Plus One" initiative that asks managers to increase their female direct reports by one over an 18-month period.
Recognizing unconscious bias

Thankfully, outright bias is rare. But subtle bias exists and is more easily overlooked. This is the thinking of Ian Narev, CEO of Commonwealth Bank of Australia, and it's why his company is committed to bias training. "The bias training we gave to our top 2,000 people gave them permission to say: 'I can be a good human being but recognize that I still unconsciously make judgments that may favor certain groups in promotions.' It was a big first step and has helped us improve our hiring processes, particularly when it comes to the classic just like me bias in hiring decisions."
Transparency going forward (and backward)

MCC values clear and transparent goals, but it is also important to be transparent about existing policies and standards. Narev likes to focus on "processes." He says "it helps us get past any 'warm and fuzzy' elements of diversity and into action levers." At his company, a close examination of existing policies revealed "anachronistic" processes, such as a method of classifying employees on maternity leave that required them to turn in all phones and laptops. The policy had "gone unexamined," he says, and was not helpful for either the employee or the company. "Fixing it was easy," he says, "spotting it was harder."
These three CEOs agree: they have a long way to go. Küpper says, "If this change was easy, it would have been done." All three also agree that the key component to progress is their involvement -- their ongoing involvement -- in Male Champions of Change.
Related
Popular in the Community