Progressives and insurgent Democrats have had their victories this year: Stacey Abrams' big victory over a skeptical state party establishment in Georgia to become the first black woman ever nominated for a governorship. Kara Eastman toppling former Rep. Brad Ashford by embracing "Medicare for all" in a Nebraska swing district. An Elizabeth Warren protege getting a chance to knock off a top Republican target.
But Tuesday was their biggest night yet, the night progressive candidates toppled one of the nation's strongest political machines in Queens, New York, pushed a former organizer past a state party establishment in Maryland, upset the Democratic leadership's candidate in upstate New York and even legalized medical marijuana in Oklahoma. 
The Biggest Shocker Of Them All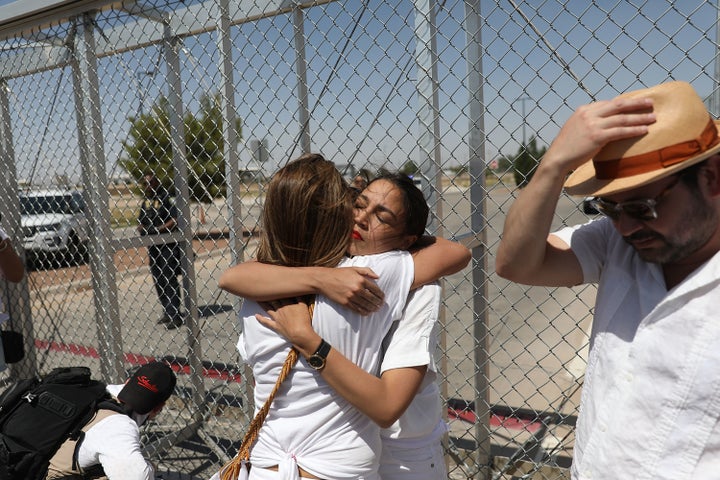 Alexandria Ocasio-Cortez's victory over Rep. Joe Crowley, who had held his U.S. House seat covering portions of the Bronx and Queens since 1999, is the biggest victory for a progressive over an incumbent Democrat in recent memory.
Ocasio-Cortez ran an unabashedly progressive platform: She supports Medicare for all, the abolishment of Immigration and Customs Enforcement, a federal jobs guarantee and ending private prisons. While Ocasio-Cortez had attracted national attention, few gave her much of a chance of winning against an entrenched incumbent and a potential future speaker of the House.
Ocasio-Cortez, in her victory speech, cast her triumph as one of grassroots organizing. 
"You have given this country hope, you have given this country proof that when you knock on your neighbor's door, when you come to them with love, when you let them know that, no matter your stance, you are there for them — that we can make change," she said.
Besides representing New York's 14th Congressional District, Crowley was also the chair of the Queens County Democratic Party, one of the last true big-city political machines in the country, this one dedicated to helping lawyers get rich in obscure ways. The machine, along with its allies in New York, had made voting difficult in the state. Fewer than 30,000 votes had been counted as of midnight Tuesday, according to The Associated Press. By a 15-percentage-point margin, those voters had chosen Ocasio-Cortez.
Crowley, for his part, played his way off the stage with a rendition of "Born to Run," which he dedicated to his primary opponent. 
A Bernie Backer Rises In Maryland
Former NAACP head Ben Jealous launched his bid for governor of Maryland last year and quickly won the endorsement of Sen. Bernie Sanders (I-Vt.), the crotchety grandfather of the modern progressive political moment. There was one problem: Sanders hadn't won the Democratic primary in Maryland, losing by more than 30 percentage points as the Democratic establishment in the state lined up behind Hillary Clinton.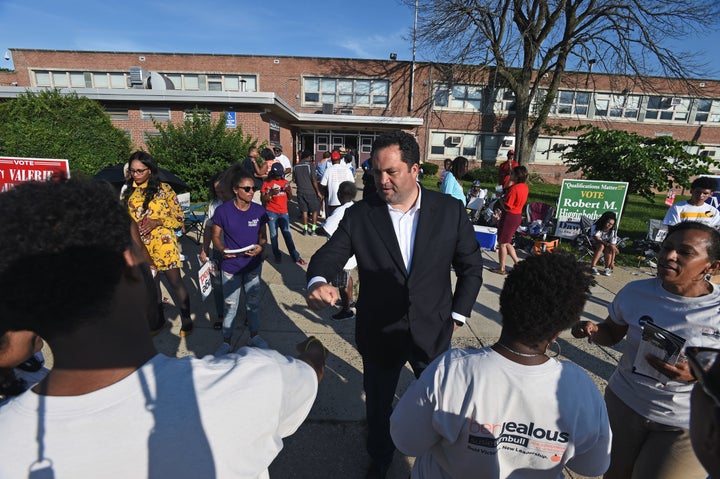 On Tuesday night, Jealous, who had been a frequent surrogate for Sanders and helped run his Maryland operation, defeated the establishment's pick in the governor's race, Prince George's County Executive Rushern Baker, by 10 percentage points. Baker was backed by House Minority Whip Steny Hoyer, former Gov. Martin O'Malley and other top Maryland Democrats. 
Jealous, a former field organizer, flipped the script by massively improving on Sanders' performance with black voters. Sanders lost the city of Baltimore by 30 percentage points. Jealous won it by 24 percentage points. And he did it while promising to legalize marijuana and implement Medicare for all in the state. 
"I am not running to the left," Jealous said in his victory speech. "I am not running to the right. I am running towards the people of our state. Health care, education, ending mass incarceration, ending the student debt crisis and protecting the environment are people issues."
A DCCC Pick Falls in Syracuse
Dana Balter's handy defeat of Juanita Perez Williams in upstate New York's 24th Congressional District is just the second time a candidate endorsed by the Democratic Congressional Campaign Committee has lost this cycle, following Eastman's upset of Ashford in Nebraska last month.
It's both a testament to the rising tide of progressive energy and a reflection of the DCCC's questionable judgment. Balter, a Syracuse University professor, launched her bid early on, capitalizing on her deep roots in the district's resistance movement against President Donald Trump. She had the endorsement of Indivisible NY 24th, the district's chapter of the national progressive syndicate, the New York Working Families Party and a host of other national and local progressive groups.
But Balter also owes a significant part of her win to the DCCC's poor timing. The national party only succeeded in convincing Perez Williams to jump into the race in April, after the local Democratic organs had thrown their weight behind Balter. Balter was able to capitalize on local frustration with the late-stage intervention, as well as Perez Williams' questionable abortion-rights bona fides and lackluster fundraising.
Medical Marijuana Wins In Oklahoma
Voters in Oklahoma passed a state ballot question legalizing medical marijuana, making it the 30th state to do so. Under the law, adults with a medical marijuana license will be able to possess up to 8 ounces of the drug, and doctors will have wide leeway in recommending the drug to patients.  
Colorado's Governorship Set To Move Leftward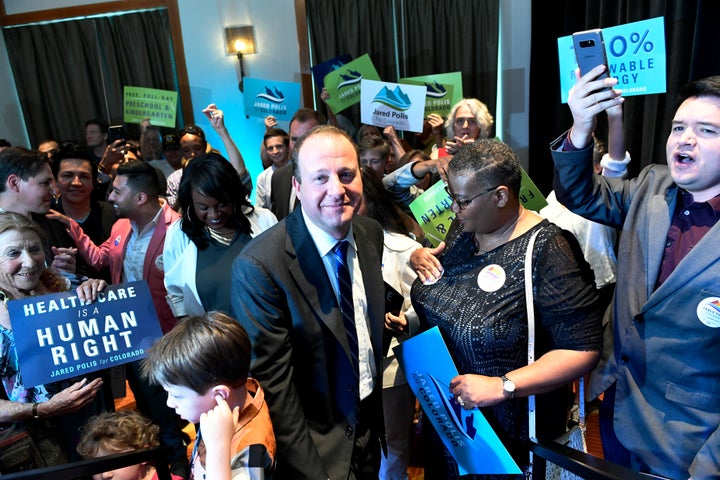 Rep. Jared Polis isn't the staunchest of progressives. A former internet entrepreneur and one of the wealthiest members of Congress, he's a member of both the Congressional Progressive Caucus and the center-left New Democrat Coalition, two groups that often find themselves clashing. 
Polis campaigned on a state-level Medicare-for-all plan and promised to move the state to 100 percent renewable energy by 2040 and fully fund all-day kindergarten. He's the favorite to win in November.
Daniel Marans contributed reporting. 
Calling all HuffPost superfans!
Sign up for membership to become a founding member and help shape HuffPost's next chapter