Which overseas property markets should have your attention this shiny new year? The world is alive right now with markets in crisis and markets benefiting from the strong dollar (and the weak euro).
Specifically, here are five places where you could get a great deal on a second home in the sun, a holiday escape that you could rent out when you're not using it yourself, or retirement digs all your own in the Shangri-la that's calling your name. Each of these places also qualifies as a top retirement option for 2015: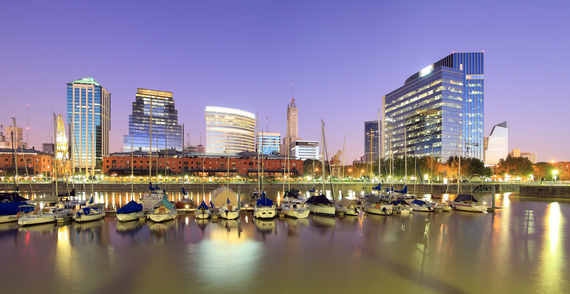 A chart of Argentina's economic activity over the last century could have been used as the blueprint for one of the roller coasters I rode with my kids at Universal Studios in Orlando last week. Up and down, up and down, right now this market is way down, very close to another bottom. The last bottom was 2001. I bought three apartments in Buenos Aires in the wake of that collapse, and I'm watching now to see what I should buy in the wake of the collapse now upon us (I guess I should say the collapse now upon the Argentines).
Don't let this country's manic economy scare you off. The big downs are always followed by nice ups. Meantime, life in Argentina is never dull. This is one of the most dramatically beautiful and interesting countries in the world, and Buenos Aires is one of the world's premier cities. Investing successfully in a place of your own in Argentina is all about timing, and the time again is now.
What to buy? An apartment in Buenos Aires is a good place to start. This city is home to a big inventory of classic-style apartments you find in only a few places around the world. Also consider vineyard opportunities, specifically in Mendoza, one of the best places in the world to embrace life among the vines.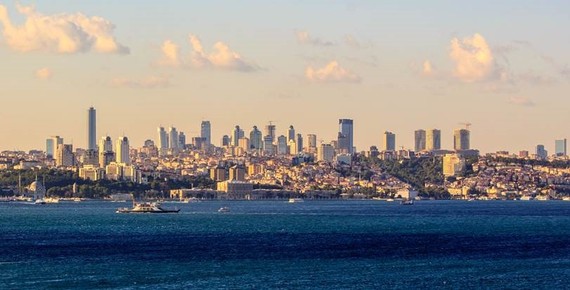 Turkey, Specifically Istanbul
Turkey's property market wasn't hit as hard as others around the world in 2008 and 2009. Values in some districts of Istanbul dropped by maybe 25% at the height of the downturn (about the same as in Panama) but in just a year-and-a-half prices recovered. That rate of appreciation (10% to 15% per year on average) continued through 2014 and is expected to carry on indefinitely.
Despite these impressive rates of appreciation, Istanbul real estate remains a bargain compared with other global-standard cities. With a starting market price of around $1,000 a square meter, middle-class housing in the Turkish capital can be an excellent bargain.
What's driving the continuing appreciation in property values? Inflation is one factor; another is the GDP growth rate, which has been 4.5% to 5%. However, the compelling explanation for why property prices have been going up as quickly as they have been is a big and growing local demand.
Half the population of Turkey is younger than 30 years old. The country sees 350,000 weddings a year. All these new couples want places of their own to live. And, thanks to a strong economy and relatively low unemployment, more of these young couples than ever can afford places of their own.
In addition to all the young people needing places to live, half the current housing stock in the country needs to be replaced or renovated. Many of the structures are simply not suitable for living according to current-day standards. People in old buildings need new and better ones, further fueling the construction boom that continues to expand.
With its young population, Turkey is a country of the future. The economy is growing and diversified between Europe and Asia. And it's easier than it's ever been for foreigners to invest here now, especially in real estate.
Focus on Istanbul rather than the vacation properties along the coast that many foreigners have been buying. Vacation markets supported by mostly foreign buyers are less liquid than a local market like Istanbul. When you decided to sell your asset in this city, you'd have many different potential buyers to appeal to.
The safest, simplest investment options in the city are pre-construction apartments. Getting in early on a new building means discounted pricing and the expectation of price increases over the two- to three-year construction period.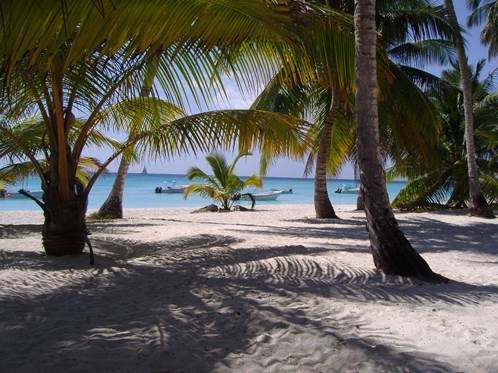 The Dominican Republic is an internationally popular all-inclusive resort destination that sees big volumes of tourists every year thanks to its miles of sandy beaches and balmy temperatures. It's also a top Caribbean choice for the would-be foreign property investor. In fact, I like this market more than ever in 2015 for two reasons. First, the island nation is attracting more and more foreigners, both full-time expats and retirees and part-time second-home-at-the-beach owners. Second, property values are a tremendous bargain relative to the rest of the Caribbean.
What could you buy? How about a brand-new, one-bedroom apartment about a five-minute walk from a Caribbean beach for $100,000 or less that could be rented out for a good and reliable yield. You can also find multi-million-dollar properties that are, again, a bargain, compared with the cost of similar properties in other Caribbean markets.
Punta Cana is the DR's most developed resort area. Puerto Plata, on the north coast, is the most developed area for retirees. Most appealing if you ask me is the Samana Peninsula. Here you have thousands of expats onshore and, in the water off the coast here, thousands of breeding humpback whales. It's a unique spot a little off the beaten path.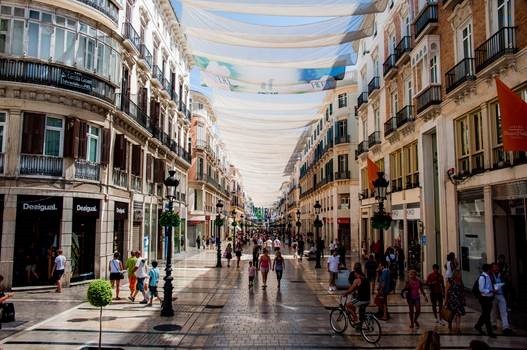 This is the best time in 20 years to be shopping for real estate in Spain if you know where to look. We are at the start of a 12-month window for buying in the regions of this country that are driven by expat buyers. Prices for properties in locally driven markets remain unstable and may fall further, but the expat markets are firming up. In fact, we may begin to see some appreciation is these areas, as little new construction has been undertaken in the past half-dozen years thanks to the crisis.
Focus on Malaga in the heart of the Costa del Sol. The town center has some charm and a broad appeal. Prices are good, as low as 2,000 euro per square meter, a price point not seen here in many years and especially interesting to anyone shopping with dollars, as the U.S. dollar is currently surging against the euro.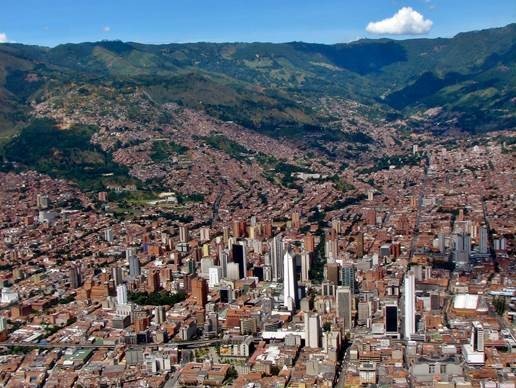 Colombia, Specifically Medellin
The U.S. dollar is up not only against the euro but other currencies, too, including the Colombian peso, making this market even more interesting. I've been recommending Colombia, specifically Medellin, for investment for six years, and I remain bullish. The Medellin market has seen good appreciation over the last six-plus years (as much as 10% per year), and this should continue. Meantime, the peso has fallen out of its five-year band of 1,750 to 2,050 per U.S. dollar to around 2,300 to the U.S. dollar, triggering a window of opportunity to get into this market on a dip.
Medellin is one of the most appealing places in the world to shop for an apartment you could use part time and rent out when you're elsewhere for steady cash flow. More European than Latin American, Medellin is also one of the most pleasant places in the world to spend time thanks to its temperate climate, first-world infrastructure, great restaurants, and café culture.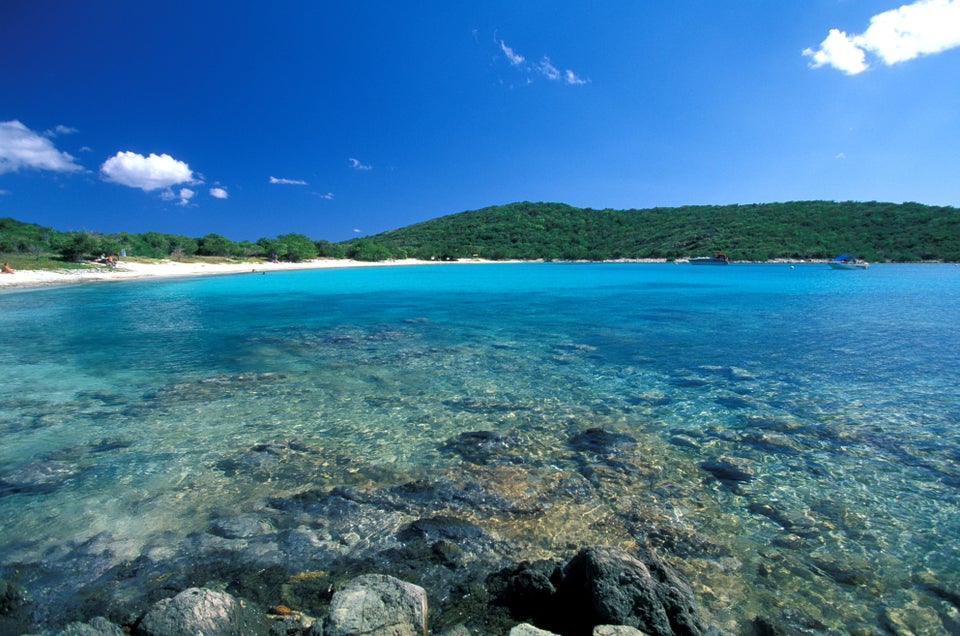 6 Warm-Weather Getaways
Related