There's no "right" way to navigate the coronavirus pandemic — everyone lives and copes differently. That said, fostering a sense of community may make getting through this time a little bit easier.
Enter this weekly guide. Every Sunday, we'll bring you a short list of products, routines, workouts, recipes, apps and other things we tried the previous week that are making life easier during this universally stressful time.
Take a look at this week's suggestions from our editors below. And a little P.S. from us at HuffPost Life: We were thrilled to be nominated for Best Lifestyle Website by the Webby Awards, which The New York Times once called "the Internet's highest (official) honor for excellence"! We'd be so appreciative if you would vote for us here!
Activity Recommendations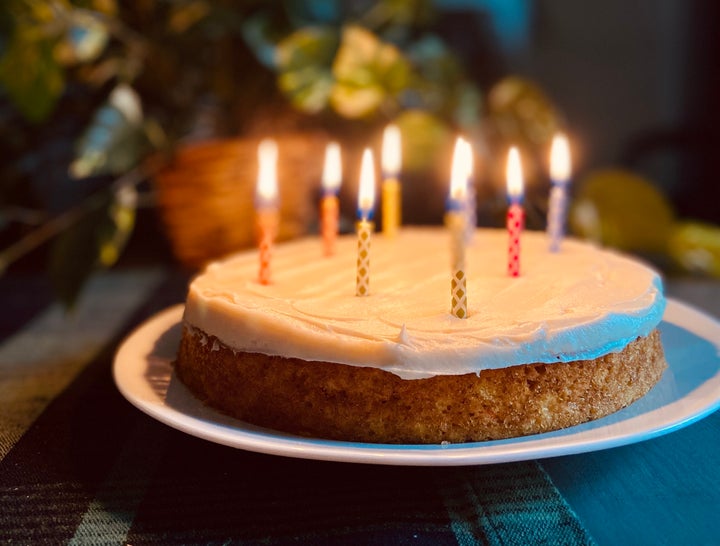 Celebrate birthdays, even when you're not together.
I think a birthday without a cake is an absolute travesty, so I always make sure to bake someone a birthday cake if I find out no one else plans to. This year, even though my dad isn't here with me, I baked his favorite carrot-pineapple cake in his honor. It has brought a nice celebratory energy into my home, and it brings me a little joy every time I see it on the counter (and of course it's a treat to eat, too). ― Kristen Aiken, Senior Editor, Food & Style
Product Recommendations
A ridiculously good chapstick that works all year 'round.
During this insanely crazy time, I'm finding myself looking for small comforts. I say that only because I cannot afford anything else. In the Before Times (Feb. 2020), I found myself desperate for a new chapstick and picked up Vaseline Rosy Lips lip therapy at a gas station.
I am OBSESSED with the packaging and the chapstick itself. It doesn't have a strong scent or a bright sheen and only leaves the thinnest layer of product. It's perfect. It soothes my formerly dry lips and leaves them feeling insanely hydrated. I ran out of my first one in a month and quickly bought five more to keep them all around the house, so they're never out of arm's reach. ― Carly Ledbetter, Senior Reporter
A table pad that transforms any surface into a desk.
I've been using my dining room table as a desk while working from home, but I needed a mouse pad. When I went to buy one, I found this desk pad instead. It's cute, brightens up the space and separates my "desk" from the rest of the table in a way I really like. I chose the light pink, but there are other colors and sizes — highly recommend! ― Ashley Rockman, Senior Relationships Editor
Recipe Recommendations
A chocolate cake that puts all other quarantine desserts to shame.
I broke down and just decided I needed a massive chocolate cake the other day. Ina Garten's "Beatty's Chocolate Cake" hit the spot. I added crumbled Oreos on top, just to ensure it was as decadent as possible. It was moist and rich and definitely hit the spot. This will be the recipe I go back to the next time I need a chocolate cake fix, which will probably be in 2022, given how satisfying this one was. ― Kate Palmer, Head of HuffPost Life
A quick pickling recipe that tastes like you got it from a specialty store.
I used a recipe for a quick pickle and cut up a bunch of jalapeños I thought I was going to use for spicy margaritas, before I realized I am only one person and don't need eight jalapeños' worth of spicy margaritas (at least, not all at once...). I used this recipe and have since put them in salads and on sandwiches, and eaten them straight out of the jar. So yummy. ― Jamie Feldman, Personal & Lifestyle Reporter
A mouthwatering challah recipe that will leave you with tons for the week.
While it seemed the rest of the world had their hand at making sourdough, I have always wanted to attempt challah. I lent my stand mixer to a friend who has been doing a lot more baking than me, so I made it by hand. Adeena Sussman's recipe for olive oil and honey challah makes a lot of dough ― three loaves' worth! So she recommends you make one into a pull-apart bread (delicious) and two into loaves. Now I have one loaf in the freezer, one in my stomach and one filled with cheese and other delicious things in the fridge. Win, win, win. ― Feldman
App Recommendations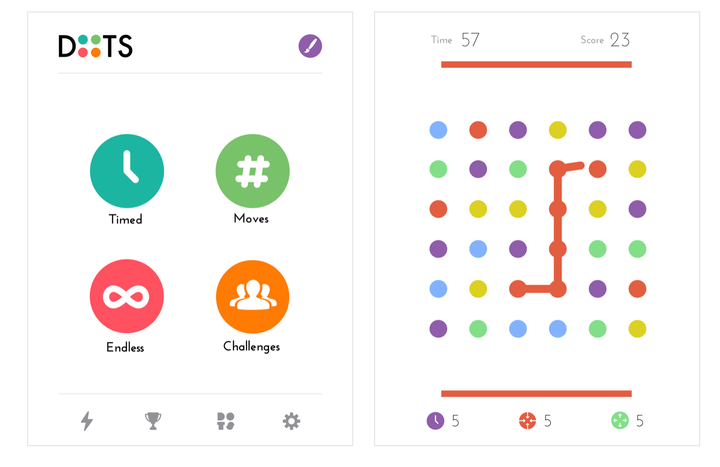 A mindless game for when you just need to shut your brain off.
In 2013, I was obsessed with this smartphone game called Dots. The entire premise of the game is just connecting colored dots to each other, which eliminates them from your board and gives you points. The key is to collect as many points as possible before you run out of time or moves (whichever mode you choose).
I've been playing it again lately whenever I need to shut my brain off for a few minutes. Highly recommend downloading it (the app is free!) if you're someone, like me, who struggles with unplugging but needs a break from soul-crushing news feeds. ― Lindsay Holmes, Senior Wellness Editor
A journaling app that helps you keep a record of these wild times.
I started using the Day One journaling app. I'm trying to keep track of all of these days that are melting together while we're in lockdown, and memorialize my thoughts and experiences during this time.
I'd like to remember that it hasn't been all bad; I've spent a lot of good time with my kids and tried to slow down a bit. So I've started keeping daily notes in this journaling app, which I chose because I like the multi-format option (use online, on your phone, computer, etc.), and the ease of incorporating photos and videos. I'm not great about doing it every day, but I hope it will remind me later of a very different time and what mattered to me when everything else was pared back. ― Palmer
Workout Recommendations
An ab-burning routine you can do with your friends.
My college friends and I are starting the four-week core challenge on the Peloton app. Though we just started, it's fun to have friends in it with you, and it keeps me motivated. ― Kate Auletta, Senior Editor, Culture & Parenting
A HuffPost Guide To Coronavirus