You're a small brewpub in Cottleville, Missouri. You've just gotten a cease and desist letter from Starbucks because, eleven months ago, a customer referred to one of your stout concoctions as a "Frappicino" on a beer review site. The cease and desist requires a written response.
What do you do? What do you do?
Well, if you're Jeff Britton, owner of Exit 6 Pub and Brewery, you quickly reply with the most wonderfully sarcastic letter – and $6 check – anyone has ever seen and then post it all to your Facebook page.
Hopefully, you then enjoy a packed house for all of 2014.
Check out the images of Starbucks' original letter and Exit 6's brilliant response below, courtesy of the pub's Facebook page.
NOTE: The stout in question is now known as "The F Word" and is currently available on tap.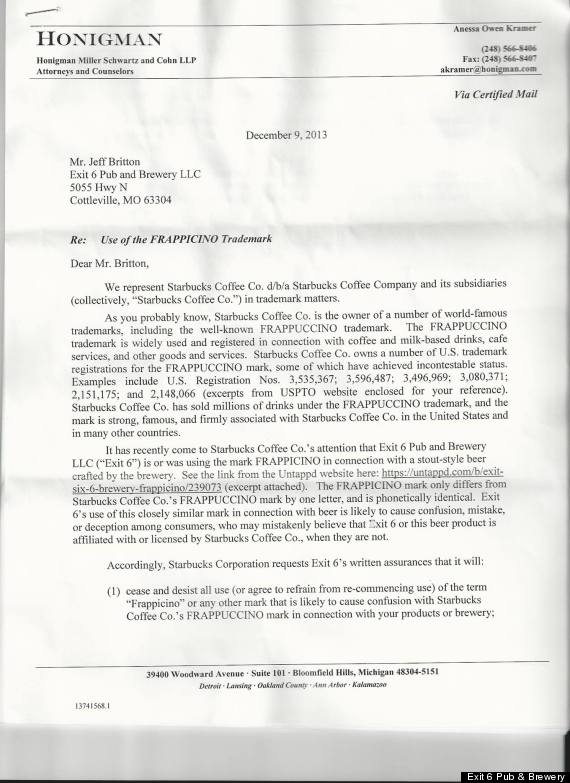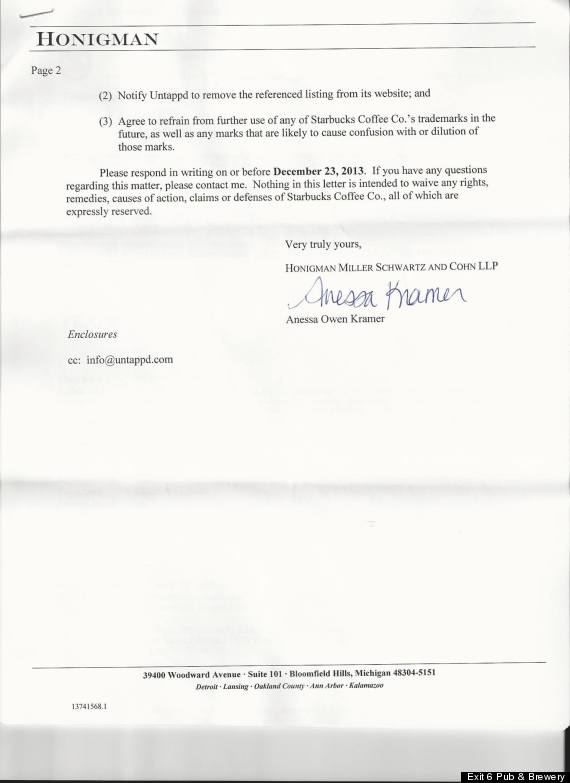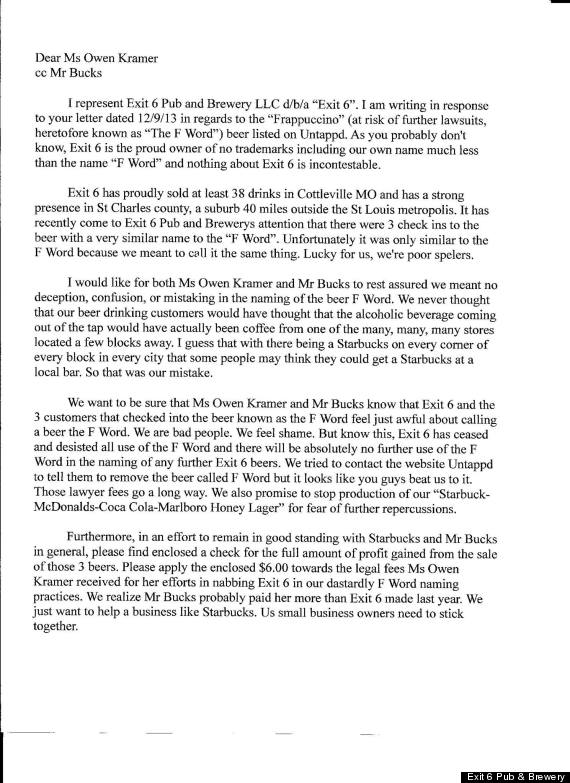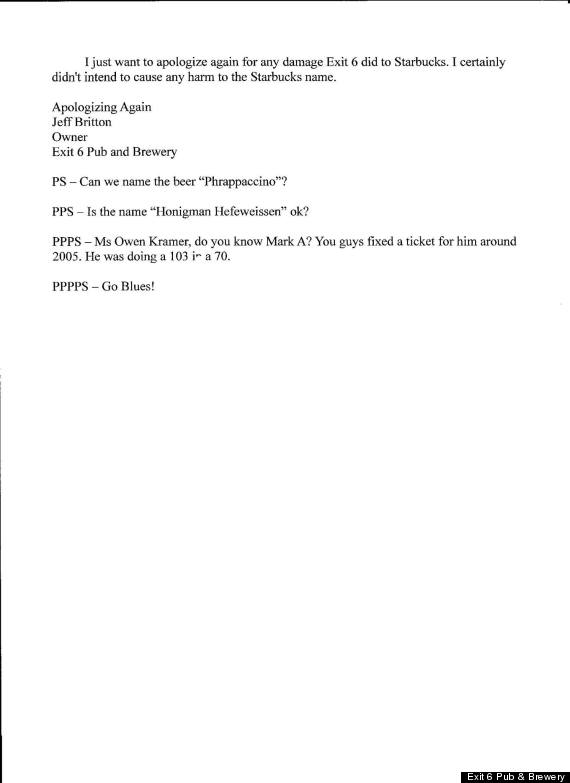 And here's an interview with Britton himself from WPTV.
Related
Popular in the Community