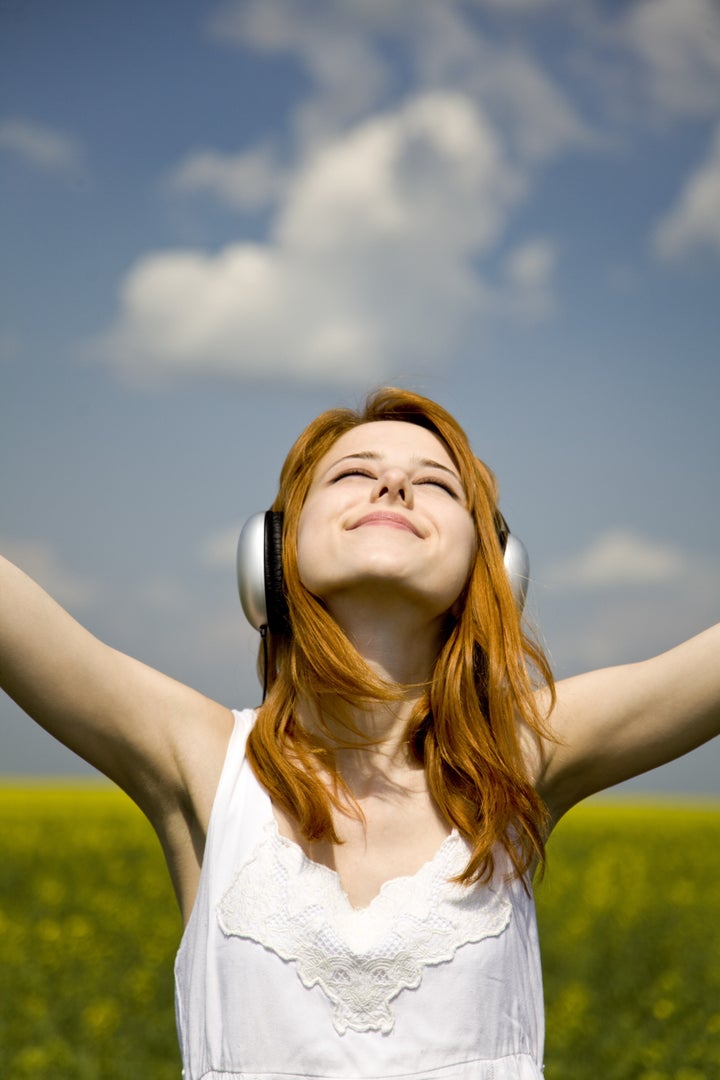 Here's more of my favorite songs for the summer of 2012. If you didn't see Part 1 of my picks, you can find it here. Enjoy the melodic sunshine.
"Rosalee" Chris Robinson's Brotherhood Big Moon Ritual (Red General) -- The funky, retro clavinet vibe of "Rosalee" offers a wonderful diversion from the jam band tendrils on the LP's seven long tunes, all of them seven-plus minutes. Neal Casal's lead guitar work may recall a certain member of the Dead, and that's not a bad thing. While none of the songs have the majestic lift of "Dark Star" or "Terrapin Station," Chris Robinson's soulful vocals keep one's ears engaged. Perfect for road trips, regardless of the season.
"Dayglo Reflection" Bobby Womack The Bravest Man In The Universe (XL) -- From the U.K. label that released Gil Scott-Heron's last album; we can also thank them for Mr. Womack's first effort in 14 years! And like that GSH effort, there is an electronica element coursing throughout. My favorite is this bluesy, Stevie Wonder-inspired piano-bass-and-drum track featuring the haunting vocal support of press darling and chanteuse Lana Del Rey.
"Surf's Up" The Beach Boys Surf's Up (Capitol) -- Okay, so Brian Wilson is touring with the lads, and it's a pretty big deal if you know anything about the history of the band. Plus they have a new CD out that I've yet to hear. For you youngsters that don't know how genius Mr. Wilson was back in the day, simply put he was the master of the pop pocket symphony. Look no further than the pop majesty that is "Good Vibrations" (my favorite pop single ever!), or "Cabinessence" or "Heroes and Villains." "Surf's Up" was one those tunes recorded for the ill-fated Smile LP. He called it a "teenage symphony to God" and it exposed how fragile Brian remains to this day. It finally made its recorded appearance on the Beach Boys' Surf's Up LP in 1971. A perfect summer song for music fans, young and old.
"Waiting for Something" Nada Surf The Stars Are Indifferent To Astronomy (Barsuk) -- And speaking of Surf. Nada Surf has released my favorite CD of the year, so far. Here's another corker from that brilliant pop-rock effort. I'll let the video do the talking, er singing...
"Travel As Equals" Joseph Arthur Redemption City (JosephArthur.com) --  Former Akronite unleashes an homage to Occupy brothers and sisters everywhere. This uptempo, ethereal psych pop tune features spoken word verses with a catchy but understated chorus. If you're unfamiliar with Mr. Arthur, but dig World Party, Jim Carroll, and Garland Jefferies, you'll find plenty to love with this singer/songwriter. You can download his double CD (his ninth release) for free, or by all means, leave a donation.
"Coney Island Winter" Garland Jeffries The King of In Between (Luna Park) -- And speaking of Garland, I missed his LP's release last summer, although it was just issued in England and Europe. Forty years on, still a cult artist, still releasing quality rock and roll. This audacious rock tune is a blast of cold air for any hot, sticky summer night.
"Rooster Rag" Little Feat Rooster Rag (Rounder) -- With the loss of original drummer Richie Hayward in 2010, some wondered who might replace his funky gumbo rock backbeat. Happy to report that new drummer Gabriel Ford has done so with aplomb. Moreover, the band added legendary Grateful Dead lyricist Robert Hunter to the fray. He and Bill Payne co-wrote the title track -- my favorite -- and three more of the 12 songs on their 16th studio effort, one of their best post-Lowell George LPs.
"Ain't No Love" Hank & Cupcakes NAKED (Spin 360) -- CC shot their vidcast One-Take with this N.Y.C.-based dance rock, husband/wife duo a few short years ago. One of the catchiest dance songs I recorded back then gets the studio treatment here on their second long player. For fans of New Order and Lykke Li alike.
"Jack of All Trades" Bruce Springsteen Wrecking Ball (Columbia) -- I've been a fan since I saw him unleash his rockin' fury at Kent State back in the early '70s, and while I didn't love his last few releases, this LP is amazing. Not a weak track in the lot. In fact, the whole affair is his rootsiest set since Nebraska; American values married to his classic Americana. However, for me, the haunting ballad "JOAT" has that modern Americana Band vibe (think Mumford & Sons) married to the classic Springsteen songcraft aesthetic (think Darkness era). It even features Tom Morello on guitar. If you happen to see him play it on this tour, hold your lighters high!
"About You" New Ben Franklins [peter gabriel] (Dingo's Kidney) -- This Denver-based acoustic rock quartet reminds me of Thin White Rope (remember them?) -- well, not really, but they do on this balls-out roots-rocker. Guitars are out in full force. Nice simple guitar hook at the top helps your brain lock into the groove, too.
"I Couldn't Sleep" Joey Ramone ...ya know? (BMG) -- Damn if this posthumous release doesn't make me pine for The Ramones of yore. This rockabilly meets Iggy's "Wild One" track could have easily been a stand-out track on any of their early efforts. All that's missing is the punch-and-kick fury of the rest of his Ramone brothers. Long live rock...
"High Flyin' Bird" Neil Young Americana (Reprise) - It's been nearly nine years since Neil and Crazy Horse have recorded together. This collection of "American" folk tunes has plenty to offer any music fan. This classic '60s folk cover (Richie Havens, Jefferson Airplane, Judy Henske, Wizards from Kansas) has all the electric guitar snarl and snap one would expect from this veteran rock quartet. Neil with his "Old Black" Les Paul is in fine form throughout.
"Hold On" Alabama Shakes Boys & Girls (ATO) - Lead singer/guitarist Brittany Howard has one of those timeless, gritty, whiskey-soaked rock voices that are so beguiling; think Janis Joplin, Bonnie Bramlett, Joss Stone. She and her young, southern blues-rock/R&B fueled quartet bring it on their debut. And while the hooks and tunes are undeniable on record, catch them live. Check out Ms. Howard's vocal prowess on the UK music show Later... with Jools Holland.
Hope the rest of your summer is restful and relaxing.
Calling all HuffPost superfans!
Sign up for membership to become a founding member and help shape HuffPost's next chapter