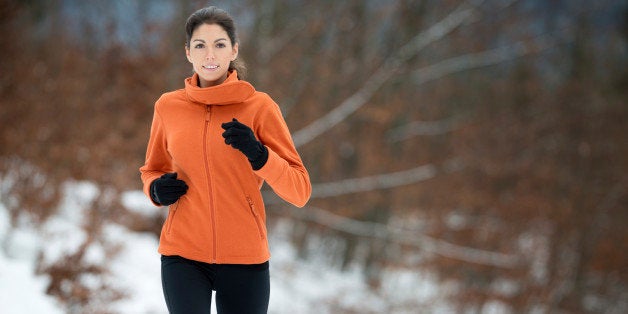 Gone are the worries about sweating off sunscreen and whether to carry water with you or stop somewhere along the way. Winter running has its own very unique set of challenges, chief among them: How am I not going to freeze out there.
There's little that can derail even the greatest of fitness intentions faster than being unprepared for below-freezing temps. For the treadmill-averse, we gave some of the hottest new running gloves out there a test run. Bundle up!
The North Face Winter Running Gloves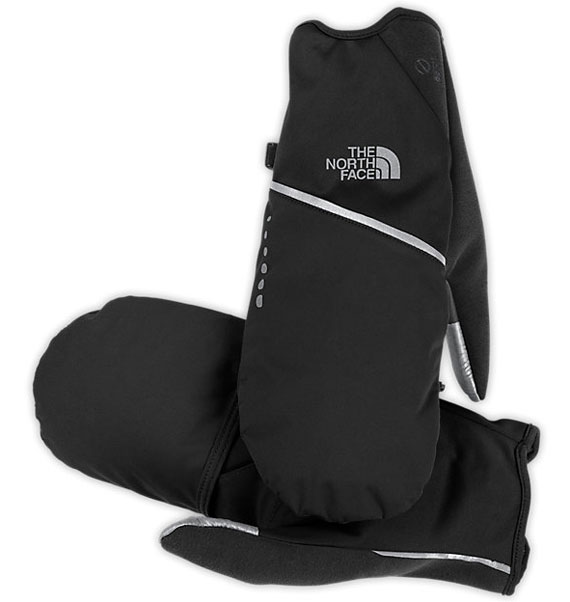 Price: $50
Freeze Factor: These are made for cold temps, and they didn't disappoint, cutting right through the wind on the West Side Highway where I took them for a chilly morning run. The hood-like cover for the glove, which instantly transforms them into a snug mitten, offers some extra protection from the elements.
Wickability: High. My hands felt dry throughout my run.
Special Features: A small key pocket on the palm, touch screen compatible pads on the thumbs and pointer fingers and something North Face calls 5 Dimensional Fit. This gave the gloves a comfortable slight inward curve, meant to mimic the natural resting position of your hands.
Sizes: Women's and men's XS, S, M, L and XL
Nike Dri-Fit Lightweight Running Gloves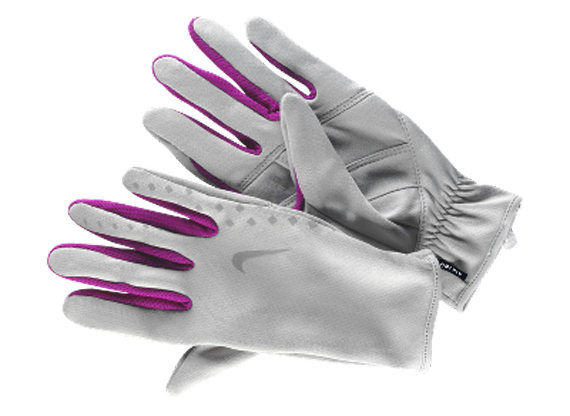 Price: $18
Freeze Factor: These are best for runs with just a chill in the air. They're lightweight and breathable, but wouldn't cut it for a freezing or extra-long run.
Wickability: Not great. My palms and fingers were cold and clammy.
Special Features: A small key pocket on the palm and mesh between the fingers for extra breathability.
Sizes: Currently sizes XS and M are available
Brooks Adapt Glove II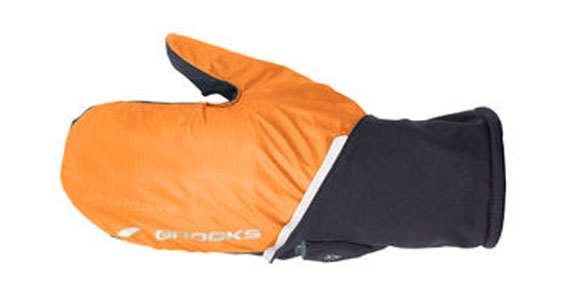 Price: $50
Freeze Factor: These were surprisingly warm. The windshield that transforms them into mittens in particular is extraordinarily lightweight, but cut the windchill dramatically.
Wickability: Average. The fabric on the interior of the glove is more like a short fleece, and the terry towel patch on the thumbs traps more moisture.
Special Features: Where do I begin?! The towel on the thumbs is perfect for wiping a sweaty brow. There's a separate windshield pocket for the thumbs when wearing them in mitten form. One hand also comes with a detachable LED flashlight to boost your visibility. And the thumbs and forefingers have touchscreen-compatible pads.
Sizes: Unisex S, M, L and XL
Mizuno Breath Thermo Wind Guard Glove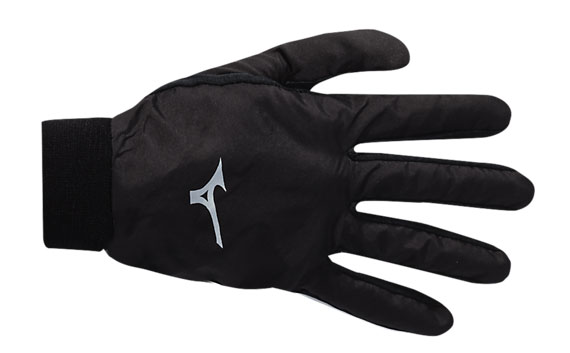 Price: $25
Freeze Factor: I was pleasantly surprised by these. They feel ultra-lightweight -- I'd consider them flimsy -- but the wind-deflecting fabric on the back of the hand really cut through the cold, creating a bubble of warmth in the palm.
Wickability: These are definitely for the coldest days, when you'll only need wicking on the palms of your hands because there's no way you're getting that sweaty. I felt dry and warm on my 30-degree run (brr), but on a slightly sweatier day, I'd opt for something with wicking fabric all over.
Special Features: The wind guard is the big draw here. This is a frills-free running glove -- and sometimes that's all you're looking for!
Saucony Ultimate Run Glove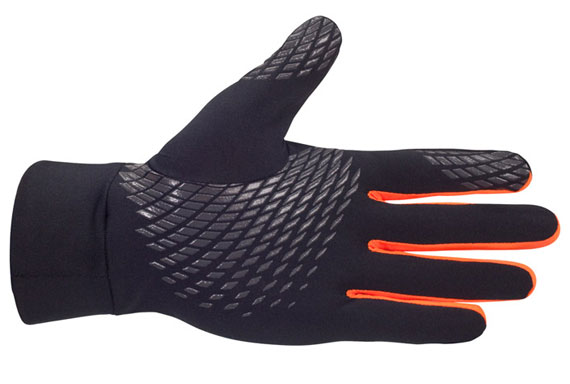 Price: $25
Freeze Factor: A little thin for a really freezing day, but these will cut it when you just need a bit of coverage. The cuff is a little longer than normal for a little extra wrist warmth.
Wickability: Average. I could feel the moisture collecting in my fingers, but they never got clammy.
Special Features: The silicone design on the palm, thumb and forefinger is deceiving -- it's not actually touch-screen compatible, but it does provide solid grip when you need it. The bits of orange contrast boost visibility.
Sizes: Women's and men's XS, S, M, L and XL
Under Armour's Women's Coldgear Infrared UA Storm Convex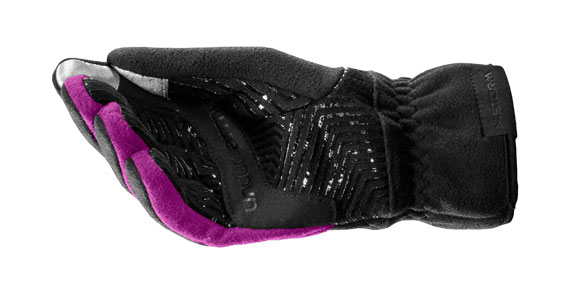 Price: $39.99
Freeze Factor: These do not disappoint. They were so warm and cozy that I immediately imagined shoveling snow in them. However, that warmth comes with a price: These are significantly bulkier and thicker than other models I tried, bulky enough to make it difficult to adjust the volume or change the song via the small buttons on my headphones. The inner layer certainly does trap your body heat and keep your hands warmer, longer, though.
Wickability: Not great. That inner layer isn't quite as fleecy as the outside, but it stuck to my fingers as they grew damp.
Special Features: The fingers and palms are printed with what Under Armour dubs GrabTrack for grip when you need it. And the thumbs and first fingers are touch-screen compatible.
Sizes: Women's S, M and L, men's sizes S, M, L and XL
Related
Before You Go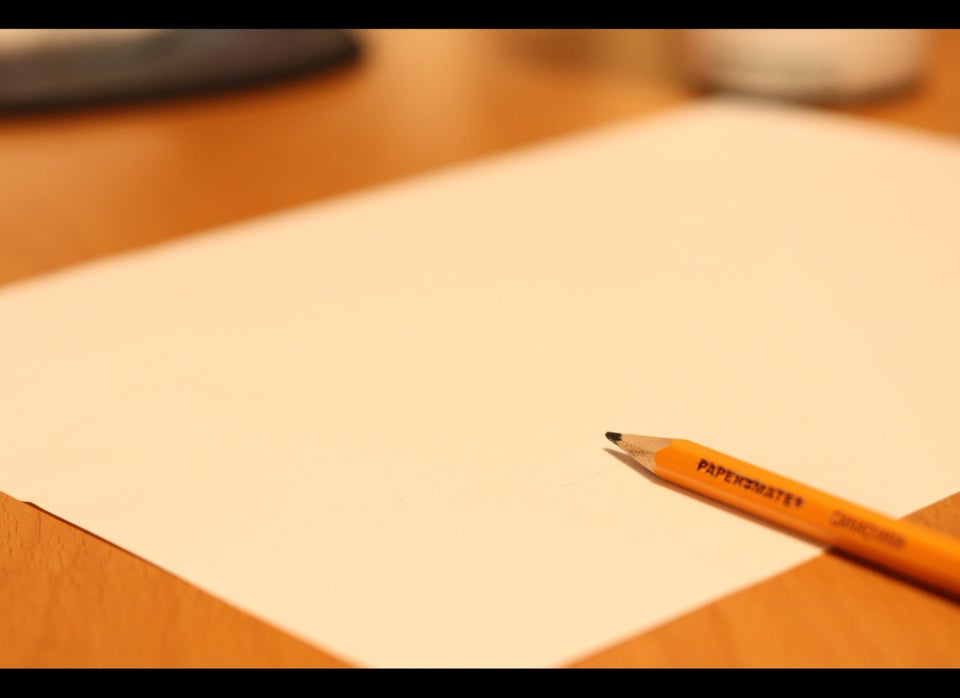 Benefits Of Outdoor Exercise