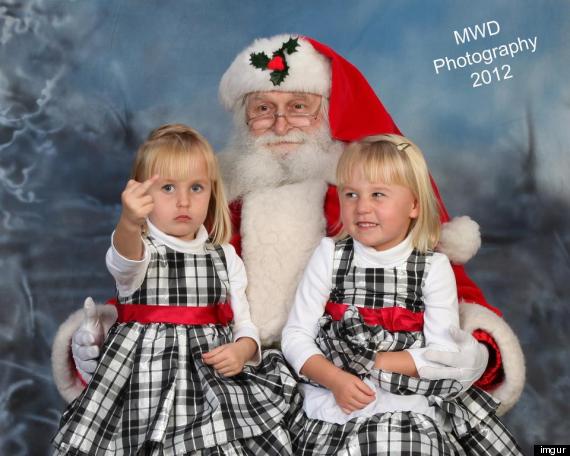 Go on, kid. Tell us how you really feel.
Now she's a hero for life -- a ready-made, Reddit-tested meme for the ages.
But "twofridas," who posted the photo, clarified the bird-flipping allegations.
"She's actually just showing [you] her boo boo. She showed it to Santa, then we asked to see it and she turned around and did this," the user explained.
Bird or no bird, we're glad to see some cute kid finally unseated Mikey Wilson as the Internet's reigning giver of zero f***s.
Related
Popular in the Community