Scandinavia has been in the spotlight for some time now. It may have started thanks to the addictive "Girl With The Dragon Tattoo" trilogy by Steig Larsson. Or it could have been the epic success of the affordable home store Ikea that has brought it so much attention. Whatever the reason, we think it was just a matter of time because of how insanely great this region does food.
Scandinavia -- which includes Sweden, Denmark and Norway -- is the birthplace of some of the best dishes in the world. And we're not just talking Ikea meatballs. Let us break it down for you.
1. It's home to the princess cake. This is the cake that every other cake aspires to be. It's made up of airy sponge cake, pastry cream and a thick-domed layer of whipped cream. That all gets topped with a decorative layer of something so much better than fondant: marzipan.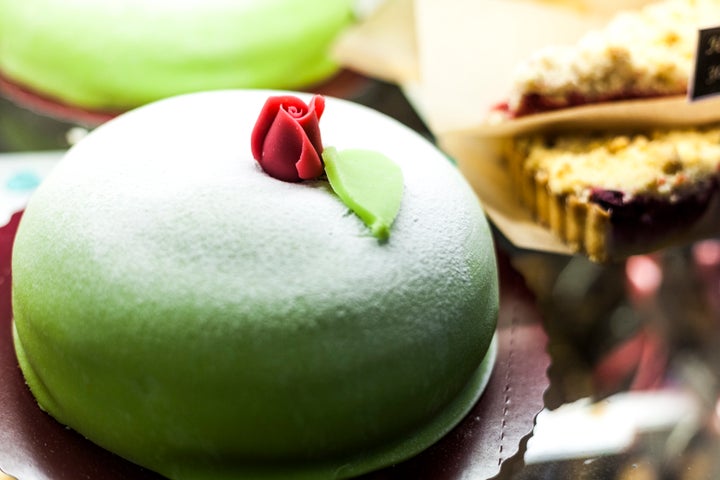 2. Scandinavia understand the beauty of cardamom in pastry. From Swedish rolls to Danish pastry braids to semlor, cardamom is the star of the pastry show.
3. Two words: Sandwich. Cakes. It's exactly what it sounds like. A perfect union of the two most perfect foods, sandwiches and cakes. Known as smorgastarta, this Swedish dish is basically a sandwich -- ingredients range from smoked fish, tender seafood, fresh veggies, creamy binders and soft fresh baked bread -- that is constructed with cake-like layers. It's served at brunches and parties and it's pretty much genius.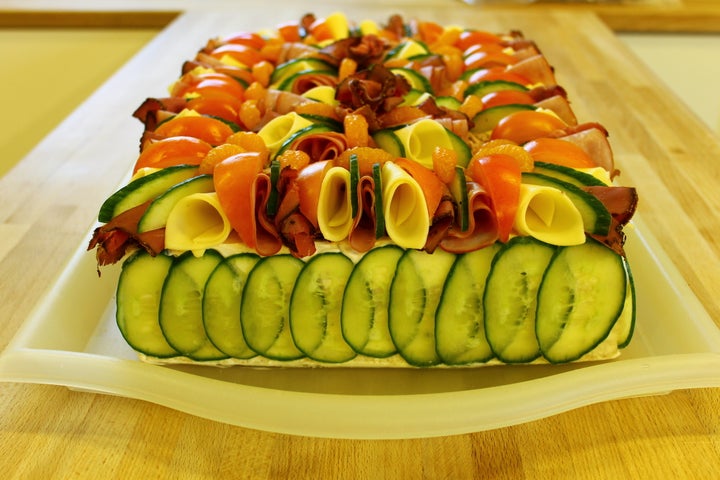 4. Scandinavia has produced some of the best restaurants -- and the most boundary-pushing chefs -- in the world. Magnus Nilsson of Faviken and René Redzepi of Noma are just a couple of examples.
5. Glogg is a Christmastime staple. Glogg, the Scandinavian version of mulled wine, is spiked with aquavit and is a traditional part of the wintertime food scene. It beats hot chocolate as a warming drink by 1,000 percent.
6. Scandinavians top their waffles with cloudberry jam. Not only are their waffles heart-shaped and flavored with fresh cardamom, but they're topped with cloudberry jam too. Cloudberries are a berry native to the region that can only be foraged -- not cultivated commercially -- which only ups their value to Scandinavians.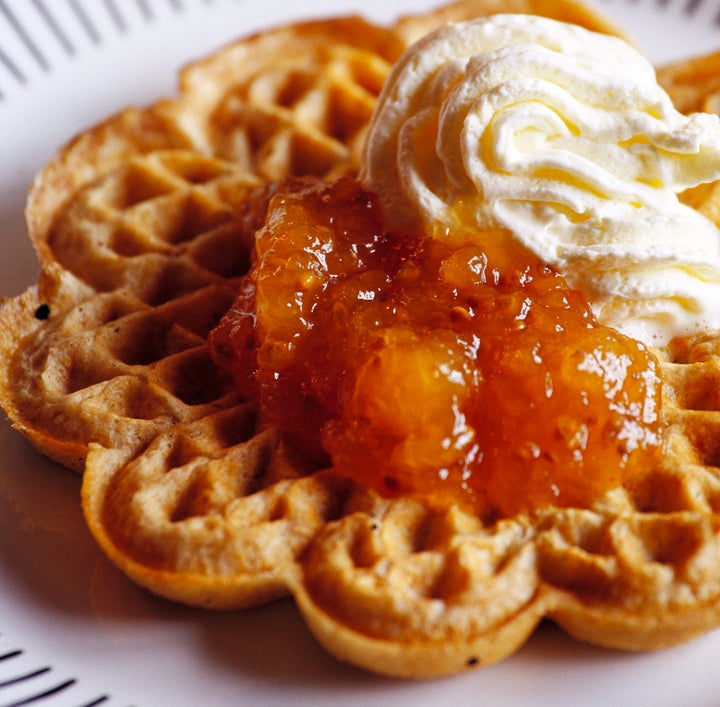 7. Saturdays are devoted to candy. Though the origins of this tradition may be controversial, the idea of Lördagsgodis is beautiful. Saturday is the day of the week devoted to eating sweets and candy. So on this day of the week, children and adults alike visit pick-n-mix candy stores for a chance to indulge in their favorite confections.
8. They don't joke around when it comes to licorice. Not Twizzlers. Not Good & Plenty. We're talking about licorice that actually tastes like the root it came from -- naturally sweet and majorly spicy. They even have salty licorice, which everyone needs to try at least once.
9. Their sandwich making is an artform. Smørrebrød, the famous Danish open sandwiches, are not only beautiful but delicious too. They're made with just one slice of a dense sourdough rye bread and are topped with an array of delicately-layered ingredients. The history of this traditional dish is a little murky, but it's general accepted that poor farmers would take leftovers and bread for lunch and use the slice of bread as a sort of edible plate.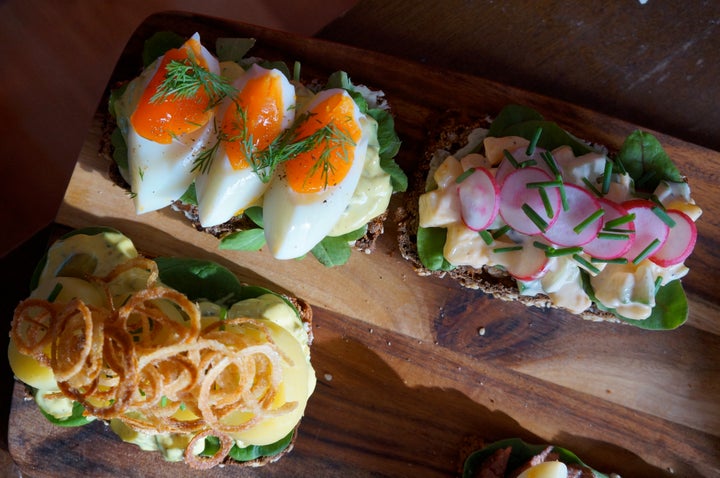 10. Speaking of rye, they are masters of it. A local ingredient, rye has long been used for bread making in Scandinavia. It's most famously baked into rugbrod, a dense sourdough rye bread loaded with rye kernels and various seeds. As we mentioned, it's dense -- nothing like the rye we know stateside -- but it is the reason smørrebrød came to be.
11. Their cured fish game is strong. Very strong. This is evident by their superior gravlax.
12. Aquavit is Scandinavia's spirit of choice and it holds a special place during the holidays. Flavored with spices and herbs -- such as caraway or dill -- it makes for one memorable shot of booze.
13. Rabarberbitar. Scandinavian candy has been mentioned a few times already, but this list wouldn't be complete without the mention of these gummies. These candies are basically rhubarb gummy logs filled with with soft lemon. So awesome, especially because you can order them.