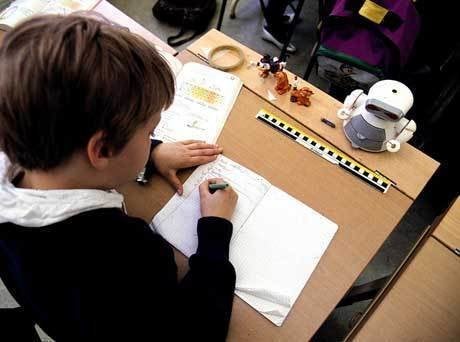 Because I've visited hundreds of schools, a friend asked me what my favorite school experiences were.
My first thought was of the FIRST Robotics national championship in the Georgia Dome in April. There were more than 20,000 high school students from hundreds of teams around the world competing in robotics challenges. The action and energy level was incredible. I think the teachers and mentors joining the teams had more fun than the kids. President H.W. Bush called it "WWF for smart people."
Second, I thought of Expeditionary Learning, a school network affiliated with Outward Bound. The combination of personal challenges, spectacular scenery, and unfamiliar surroundings often creates a powerful growth experience for young people. I thought of my own expeditions growing up in Colorado and how important they were to my sense of confidence and persistence.
My first two thoughts were of powerful experiences -- the life shaping kind. And to paraphrase Deborah Meier, young people in FIRST and EL spend time with adults they can imagine themselves becoming.
My third favorite learning experience is watching the light bulbs go off when young children are learning to read. There's nothing more thrilling than watching a first grader string sounds and words together and then beam with pride and understanding, "I'm reading!"
We can all be thankful for teachers that make these moments happen every day.