Prohibition is long over, but the spirit of the 1920s has been awakened in recent years thanks to the growing number of so-called "secret" bars in major cities across the country.
Many of these drinking establishments, while not technically speakeasies, stay true to the idea by requiring passwords to enter through their often unmarked, discrete doors. Inside, you'll often find cocktails by candlelight and the pleasure of knowing someone less "in the know" is currently walking by completely unaware of the unearthed gem.

These are some of our favorites. But please, be careful who you tell. We don't want to lose our spot at the bar.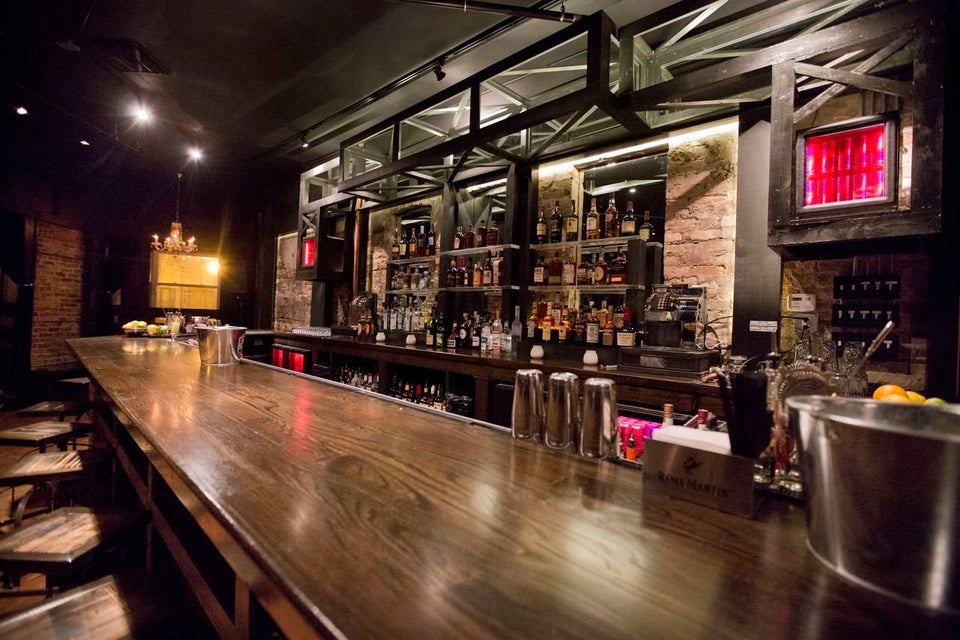 'Secret' Bars In America
CORRECTION: This story previously described the entrance to Raines Law Room incorrectly -- it is not hidden behind a law office -- and has been updated to correct this error.
Related