Now that Labor Day is over, you may have found yourself wondering what there is to celebrate since September's major holiday was here and gone in the first week. Sure, you could recognize the return of football and the winding down of baseball season, but where's your holiday spirit? There are plenty of off-the-beaten path holidays to celebrate this month to keep life interesting and your party game on point. Here are some fun September holidays you may not know about, and a few tips on how to celebrate them:
National Cheeseburger Day - Sunday, September 18, 2011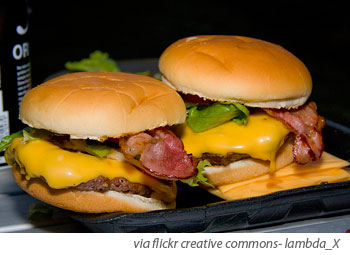 What's more American than cheeseburgers? Well, probably a lot, but National Cheeseburger Day is certainly one worth celebrating. Celebrating this holiday is relatively easy and is a great excuse to throw a party and spend time with the people whose company you enjoy the most. You may encounter a few charcoal versus gas debates, but whether you're grilling outside, or cooking up a storm on your Foreman Grill, this is one stress-free holiday that is sure to be a hit. Want to grill great burgers? Who better to consult than The Burger King, Bobby Flay? Flay's grilling tips and recipes will deliver a variety of great hamburgers, provided you don't leave them lying on the grill grates. If you're catering to a vegan or vegetarian crowd, try some of Cooks.com's vegetarian hamburger recipes.
International Talk Like A Pirate Day - Monday, September 19, 2011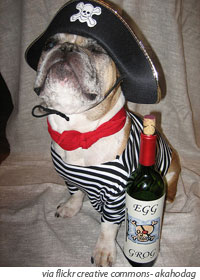 Ahoy, mateys! Are ye ready to slosh in the seas of Pirateering? Well flip down yer eye patch, shine up yer peg leg and prepare to ship off. What's the first thing you scurvy dogs need? An English to Pirate Translator to score all the booty you could ever dream of findin' in the seven seas. If you land lubbers need help raisin' the masts on yer pirate tongue, take a wild-eyed gander (it may help to remove your eye patch at this time) at Davy Jones' best mates' Talk like a Pirate video. If yer lookin' to be the cap'n of your own pirate party, scrounge up pirate grub like chicken wings, meat pies and plenty of ale to whet the whistles of yer fellow mates. Take heed of tone deaf crew members and turn up yer favorite sea shanties to scare the noble sailors below deck in their skivvies. Avast, string together your shabby-shanked crew and give 'em names fit for rasin' the sacred skull and cross bones. This wench'll be answerin' to one name only that day -- Cut-Throat-Katie.
The Fall Equinox - Friday, September 23, 2011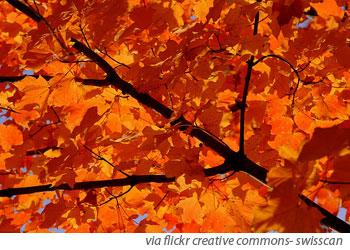 If there's any season's arrival worth celebrating, it's fall. The crisp in the air breathes life into a magical season worthy of recognition and rejoice. Pack up your party punch and slowly heat spiced apple cider in a crock pot while serving delicious fall treats like s'mores and Paula Deen's creamy squash soup. If it's still a little warm in your neck of the autumnal woods, serve light salads with fall flare like a fall fruit salad with cranberries, marshmallows, walnuts and apples. If you're looking to immerse yourself in the spiritual significance of fall, welcome autumn with a fall fire ceremony to honor the passing of summer and welcome another wondrous season. The fall equinox is an easy way to gather your friends and get a little cozier with the ones you love to spend time with.
Confucius Day - Thursday, September 29, 2011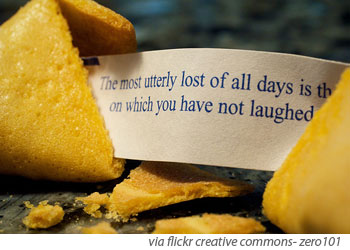 Confucius says that not only is September 29 Confucius Day, September is Self Improvement Month. This may just be a coincidence, but it's certainly one worth capitalizing on. Confucius was a Chinese philosopher whose teachings are still widely recognized, and dutifully quoted by teachers and academic administration today. One great way to celebrate this day is to honor the relationships built on the loyal bonds of family and friendship. Do something nice for one of your friends or family members and pull double duty by improving yourself for Self Improvement Month. Though there appears to be some discrepancy as to whether the actual date of Confucius Day is September 28 or 29, this is one holiday that's acceptable to celebrate two days in a row. If you're in the party spirit, or just want to spice up Thursday's (or Wednesday's) dinner, make your own fortune cookies and stuff them with your own Confucius-inspired quotes.
National Courtesy Month - Every Day in September!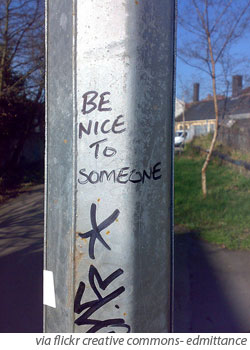 Kind Reader, have you heard that the ninth month of the year, September, has been named National Courtesy Month? I was not sure that you had, so I felt it only appropriate to take the responsibility of informing you. Celebrating National Courtesy Month may not mean foregoing contractions and using your most proper grammar (the horror!), but this is a fun one to remind people of, even if it's only to mock its intent. Though it may seem like something from Dr. P.M Forni's book, Choosing Civility, or the Johns Hopkins Civility Project, taking the time to be courteous to one another is something we all can, and should, do. A great place to start is by holding the door for someone, remembering to use "the magic words," or picking up a neighbors garbage can that has been knocked into the street by a strong fall wind. Remember to start small, you have all month to build up to draping trench coats across puddles and curtseying.
If you love these non-traditional (read arbitrary) holidays, check back to see what the month of October has in store. Or you could just wait the entire month for Halloween. If he be wise, a pirate never puts all his doubloons in one purse (promise, no more pirate references). OK, one more -- ARGH!
Calling all HuffPost superfans!
Sign up for membership to become a founding member and help shape HuffPost's next chapter