Booking.com rounded up seven fabulous shopping destinations around the world just in time for the holiday season. From luxury department stores to mega malls, these retails hotspots will allow you to solve your gift-giving conundrums in one spree. We've also found the ideal place to stay in each spot where you can retreat with your haul and let that smoking credit card cool ― so grab an extra suitcase and head straight to shopping heaven!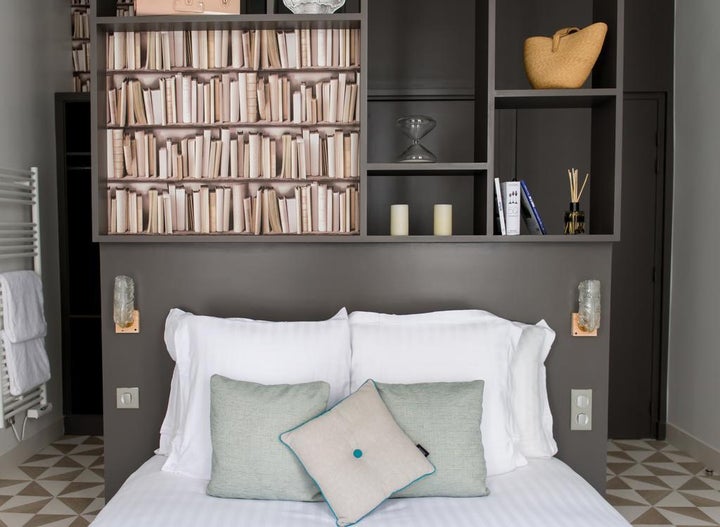 1. Galeries Lafayette, Paris
The iconic Galeries Lafayette was founded in 1912 and has been considered a must-experience venue in the French capital ever since. This grandiose department store features a monumental stained glass dome and a terrace overlooking Paris, in addition to sensational shops after shops after shops. Stay at the 1er Etage Opéra, a modern accommodation that is a mix between a boutique hotel and a deluxe guest house, located in the Opera Garnier District, just a four-minute walk from this shopping paradise.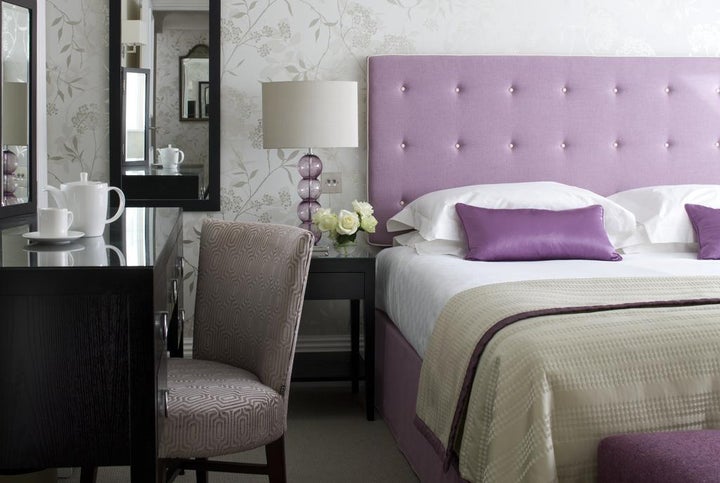 Housing exclusive collections and top international brands, the historic Harrods department store in London opened its doors 182 years ago with its signature green bags that have since become famous all over the world. Nothing is too much trouble for the staff at this shopper's delight. Stay at the nearby Beaufort House – Knightsbridge, situated a mere 325 feet away and offering luxury serviced apartments in the heart of the exclusive Knightsbridge shopping area.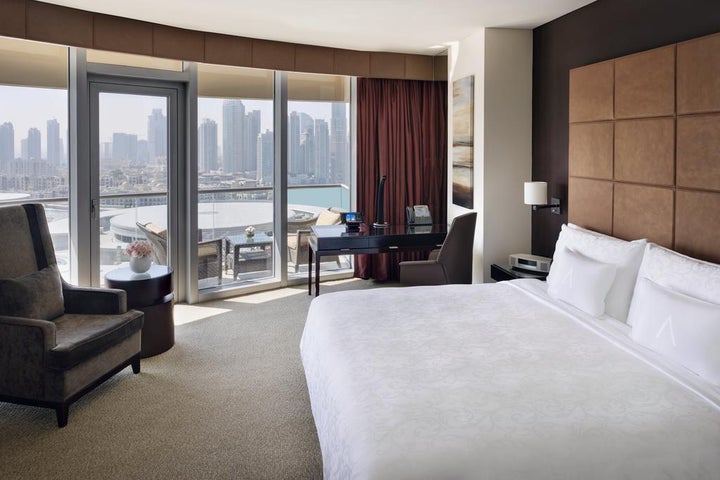 3. The Address, Dubai Mall Hotel, Dubai
A unique shopping experience for the whole family awaits at the stunning Dubai Mall. Offering a diverse range of shopping and dining, Dubai Mall also features an aquarium and underwater zoo, a 22-screen cinema, an ice rink and an indoor theme park. Stay at The Address, Dubai Mall Hotel, which is connected directly to Dubai Mall. An elegant 5-star hotel, it features an outdoor infinity pool overlooking the Burj Khalifa, as well as a relaxing spa.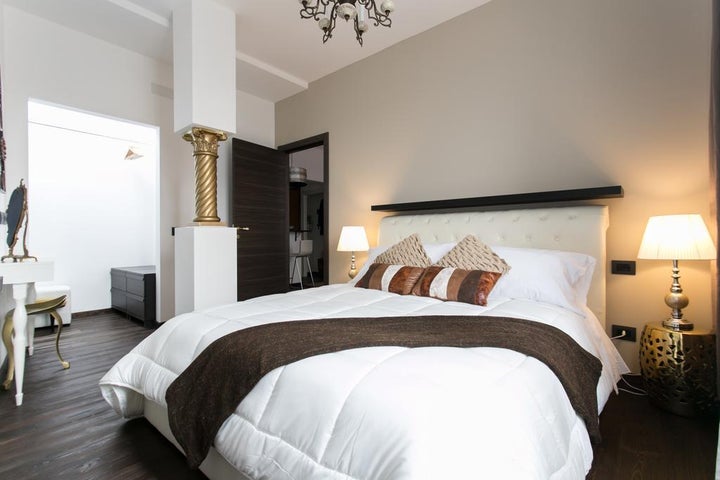 4. Galleria Vittorio Emmanuele, Milan
The imposing shopping mall of Galleria Vittorio Emmanuele is not only a very important historic monument that became popular due to its size, but it's also home to prestigious brand shops that will tug at your heart — and your wallet. Stay at the Aparthotel Dei Mercanti, set only 325 feet from Milan Cathedral. These apartments are a great choice if you are looking for a spacious accommodation near one of the world's oldest shopping arcades.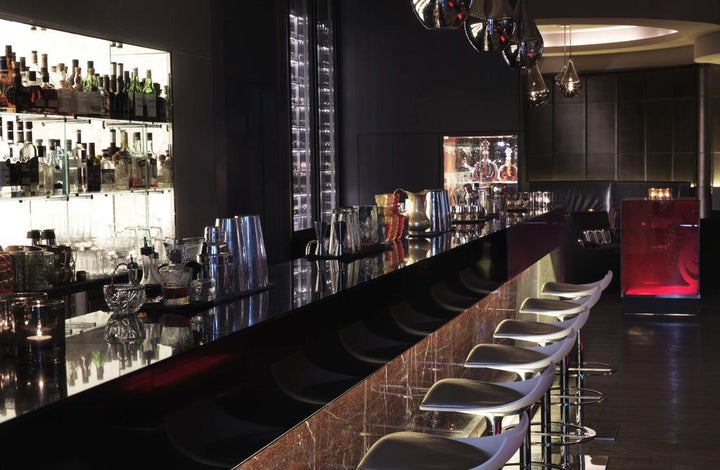 Facing Moscow's Red Square, the department store GUM has stunning architecture and a long history. When taking a brief break from your retail frenzy, stop to admire its beautiful hallways and the impressive glass roof. Stay at the luxurious 5-star Four Seasons Hotel Moscow which is situated in the historic building of Moskva Hotel, and is just a quarter mile from the GUM department store. Guests can relax at the hotel's pool after finishing their shopping or enjoy a drink at The Silk Lounge or Moskovsky Bar.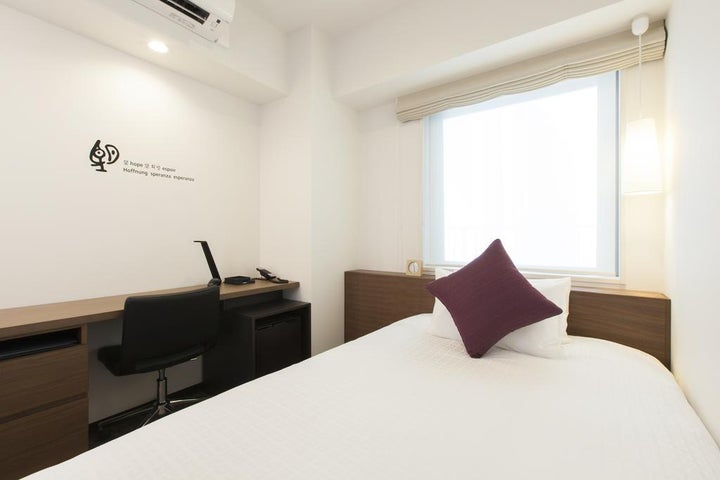 Shopping lovers adore the trendy Japanese department store of Isetan. Considered to be one of the most popular in Tokyo, this fashion center is a shopping paradise, particularly during sales periods. Stay at Tokyu Stay Shinjuku, a property that only opened its doors in May 2015 and features simply decorated rooms ― and it's only 650 feet away from the Isetan Department Store.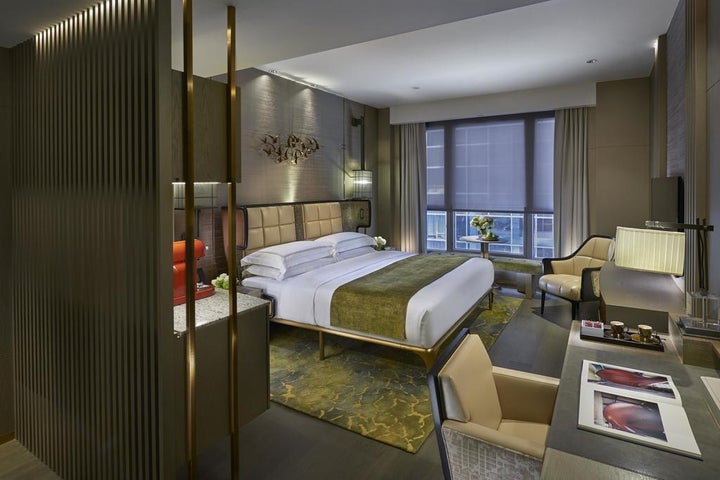 7. The Landmark ('Central'), Hong Kong
Also known as "Central", The Landmark is one of the oldest shopping malls in Hong Kong. Featuring exclusive shops, Michelin-starred restaurants and trendy cafes, this department store is the perfect place to splash some cash – either on yourself or all those friends and family whose holiday gifts you still need to get. Stay at the The Landmark Mandarin Oriental Hong Kong. Situated in the heart of Hong Kong's fashion district, this exclusive-ultra-chic luxury hotel features unique spa treatments to revive after a long day shopping.
HuffPost Brand Forum is a paid program that allows companies to connect directly in their own words with HuffPost readers. For more information on Brand Forum, please contact BrandForum@huffpost.com.