Detroit pride is palpable even to those who have never visited the city. There's pride in the city's unparalleled culture, pride in its food and mostly pride in its inhabitants. As a result, there is no shortage of Detroit-centric goods and local artisans who are constantly creating things.
UNSUPPORTED TYPE: placement
But don't think it's all graphic T-shirts and magnets with Detroit emblazoned across them. No, pride in the Motor City is demonstrated in a delightfully hand-crafted, curated way, and its shopping scene reflects that.
Check out just five of those brands and stores below, which you can shop online if you can't make it there in person.
Pure Detroit has opened four locations since first opening in 1998. Their merchandise, which includes apparel, handbags, jewelry and home goods is prideful, and so is their brand. Since launching, the store has helped launch other businesses in the area: Workshop, Stella Good Coffee and Vera Jane, its website states. It's not every day you see city-focused paraphernalia that isn't cheesy, but you can find it at Pure Detroit.
You can also find Detroit garb at this sweet store, along with home goods, jewelry, paper goods and more ― with an emphasis on featuring work by artists from Detroit. According to its website, it features more than 500 cards "by independent illustrators and designers, including many that are hand-screen printed or letterpress printed." Not to mention these keychains that speak to our souls.
Detroit is the New Black describes itself as a retail space that supports local designers, whether clothing, beauty or otherwise. It doubles as an art gallery and event space, creating a community around the things it sells. As a result, its carefully picked products range from lingerie and leather goods to bodysuits and totes. Plus, their "Detroit is the new Black" kids T-shirts are too cute for words.
Shinola fans include the likes of Bill Clinton and Barack Obama. The Detroit-centric purveyor of watches and leather goods (and bikes, and accessories, and more) is regarded not only for its stellar product but for its commitment to the city it's based in. It has created hundreds of jobs, invests in Detroits infrastructure and "sponsored the creation of a dog park in Midtown Detroit in 2014," according to Business Insider.
Detroit Denim, as its name suggests, works in all things denim. Their products are handmade from "selvedge" denim, which is sized from slimmer fits to fits for a "very atheltic physique with a bigger back side." They do in-house repair work and are launching a women's line on Oct. 13. Score.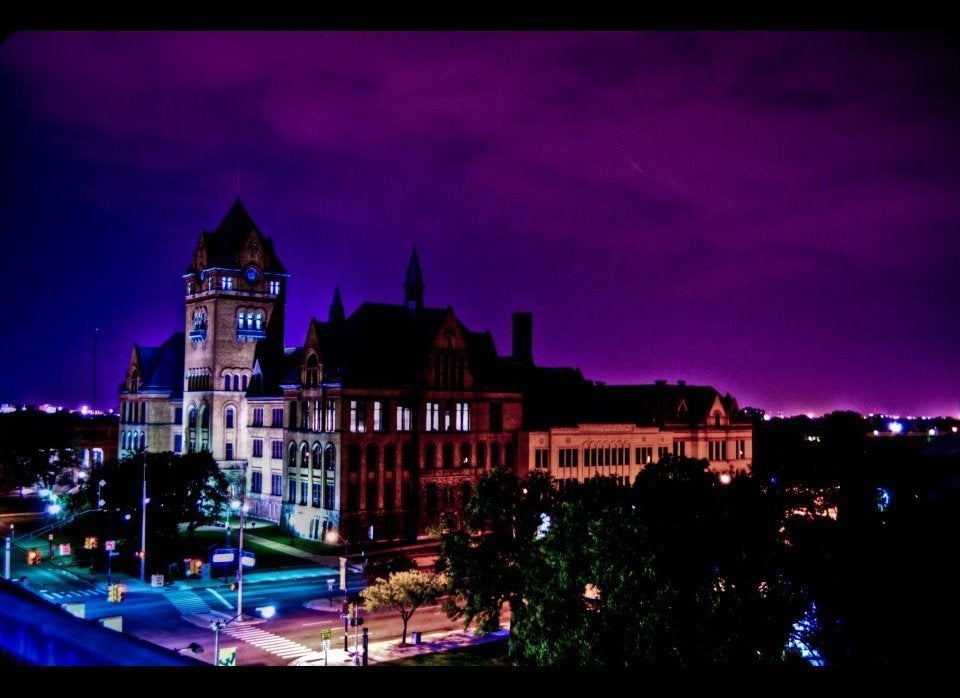 Detroiters Share Their Photos Of The City