Premise: In this revival of the 1984 action drama movie "The Karate Kid," the rivals Daniel LaRusso and Johnny Lawrence still live in Los Angeles three decades later. LaRusso, who won the climactic karate fight against Lawrence in the movie, has a car dealership. Lawrence doesn't have much.
Lawrence decides to revive his old dojo and teach a new generation the karate he learned. LaRusso doesn't want his rival's dojo to return. In a role reversal he doesn't realize, LaRusso has become the Goliath and tries to thwart Lawrence's underdog comeback.
The show started on YouTube Premium and aired two seasons. Netflix acquired the rights to make the show a Netflix Original. A third season is expected to debut in 2021.
"Cobra Kai" has earned two Emmy nominations for stunt coordination.
Setting: Contemporary Los Angeles
Netflix descriptors: "Heartfelt" and "exciting"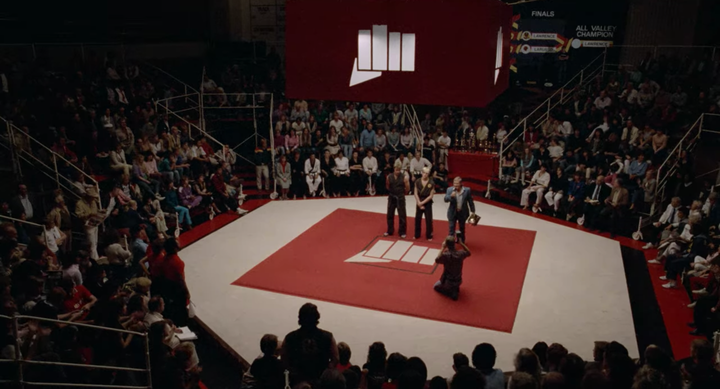 How it starts: A title screen explains the date is Dec. 19, 1984, at the All Valley Under-18 Karate Tournament. The show cuts to an old clip from "The Karate Kid."
The show cycles through an abbreviated version of the original movie's climax, which features a fight between the characters Daniel LaRusso and Johnny Lawrence. On a hobbled leg, LaRusso kicks Lawrence in the face and wins the tournament. Lawrence is seen lying on the competition mat.
The show cuts to a much older LaRusso in present day, sleeping alone on a bed dirty with food and a half-finished beer by his side.
Notable cast: Tanner Buchanan, Courtney Henggeler, Martin Kove, Ralph Macchio, Xolo Mariidueña and William Zabka
Runtime: 20 episodes of roughly 30 minutes over two seasons
Bonus: Here's the original "Karate Kid" trailer.
Premise: In this animated comedy, an anthropomorphic red panda in her mid-20s works a depressing office job in Japan. She feels powerless in her career and lets out a perpetual rage at this by singing death metal karaoke alone.
In this season, Aggretsuko gets tangled up in money problems related to a virtual reality game she's addicted to and a mysterious accounting job she takes that might be a scam.
Setting: Contemporary Japan
Netflix descriptors: "Deadpan" and "cynical"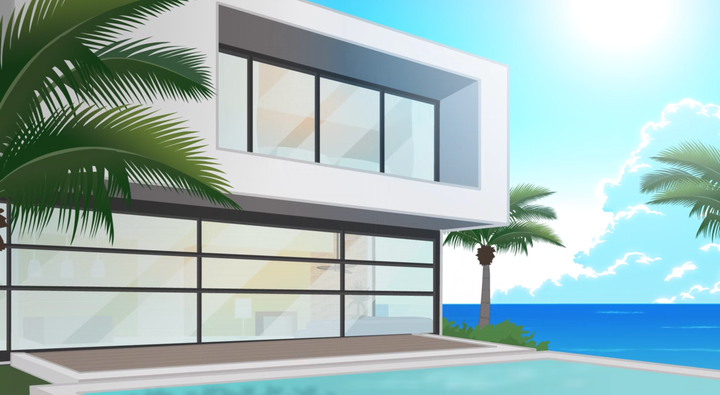 How it starts: That well-known "magical twinkling sound" plays over a view of a luxurious house on the water. Upbeat music plays as the show cuts to Aggretsuko inside the house.
"Hey, are you ready yet?" she asks an anthropomorphic unicorn character named Seiya. They discuss clothes, and the model-esque Seiya asks her to buy him new ones. The show reveals that Aggretsuko is in a virtual reality world, and her actual apartment beyond the VR glasses is dark and depressing. She buys the virtual clothes.
Runtime: The third season has 10 episodes of roughly 15 minutes
Bonus: Netflix interviewed director Rarecho and the character designer Yeti in Japan.
Netflix highlights from earlier in the month:
Premise: This docuseries examines the backstories behind the creation of seminal video games such as "Pac-Man" and "Donkey Kong." The series explores specific titles, concepts, players and the companies that brought these games to market.
"High Score" oscillates between archival footage and interviews with those involved in the games. The show has impressive production values with custom animations and professional, cinematic coloring for the new footage.
Setting: Contemporary interviews about video games from the 1970s and 1980s
Netflix descriptors: "Pop culture"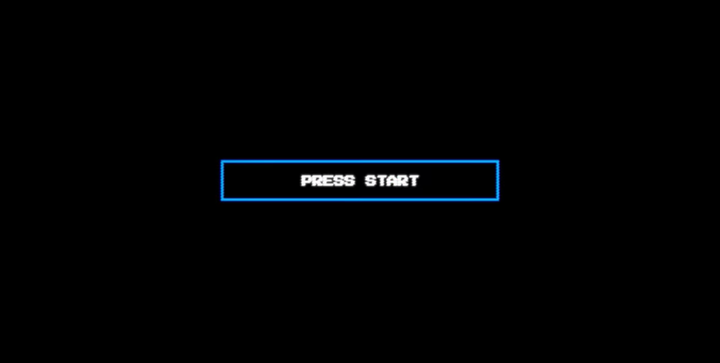 How it starts: Retro animations dart across the screen. A cleaner, more contemporary version of the classic "Press Start" box appears. The "Press Start" button activates and animations resembling old arcade game graphics appear.
Runtime: Six episodes of roughly 40 minutes
Bonus: Netflix put an extended clip from the series about "online multiplayer games" and the game "Doom" on YouTube.
Premise: In this crass animated comedy, the son of a former professional basketball player loves the sport but doesn't have his father's talent. He coaches a high school basketball team, but not well. He throws foul-mouthed tantrums repeatedly and risks losing his career due to the crude behavior.
To save his job, he recruits a tall player who turns the team around. His foul behavior has no such transformation, however.
Netflix descriptors: "Raunchy," "witty" and "quirky"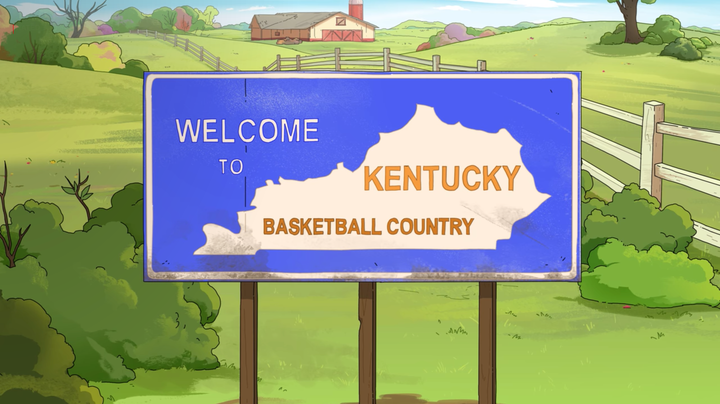 How it starts: A blue welcome sign for "Kentucky basketball country" stands amid rolling grassy hills near what appears to be a farm. The "camera" pans over this animated field to reveal a horse eating grass behind the sign. When the view gets high enough, a high school gymnasium is revealed behind the hills.
Notable cast: Ron Funches, Jake Johnson, Cleo King, Natasha Leggero, A.D. Miles and Rob Riggle
Runtime: 10 episodes of roughly 25 minutes
Bonus: The A.V. Club interviewed Johnson about the series back in January 2019. Johnson did the interview from the offices of the show back in the preproduction phase.
Premise: In this action comedy, two female teenagers get jobs as bounty hunters while still in high school. The show was initially called "Slutty Teenage Bounty Hunters," and much of the sex-centricity remains.
While killers for hire and bounty hunters aren't quite the same job, this show does have an approach to comedy that's slightly similar to the recent hits "Barry" and "Killing Eve." All three shows feature characters who commit ruthless violence for money while still having the quirky human traits typically only found in sitcoms.
Setting: Contemporary Atlanta
Netflix descriptors: "Raunchy," "quirky" and "irreverent"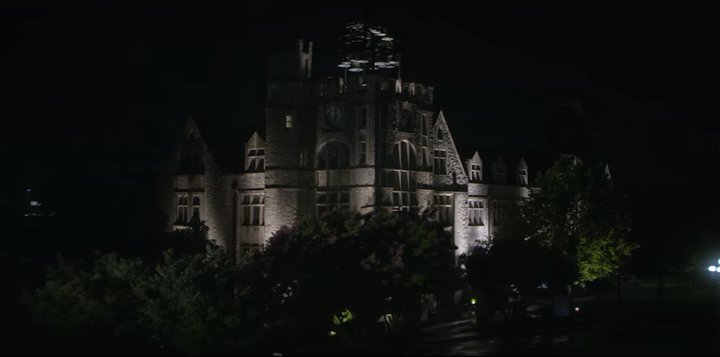 How it starts: The camera pans over an establishing shot of a castle-like building with dramatic under-lighting in a night sky. After the camera moves down to reveal a vacant street, it finally settles on a sign in the foreground. The sign says this is Willingham Academy. A screen on the sign has a pun: "Our school is prayer conditioned!"
The camera then cuts to two teens making out in a car.
Notable cast: Anjelica Bette Fellini, Kadeem Hardison and Maddie Phillips
Runtime: 10 episodes of roughly 50 minutes
Bonus: Netflix has an alternate trailer series called "What the F**k is..." for Netflix Originals. Here's the "Teenage Bounty Hunters" installment.
Premise: This docuseries, hosted by science reporter Latif Nasser, makes connections between seemingly disparate parts of the world. The series has a "Bill Nye"-for-adults vibe, as it takes a quirky approach to answering scientific questions (most of which you didn't even know you had) about everyday things, like Google searches.
Nasser is the director of research for the popular audio program "Radiolab," which similarly tackles stories in this offbeat, yet informative manner.
Setting: Reports from locations across the globe
Netflix descriptors: "Witty" and "investigative"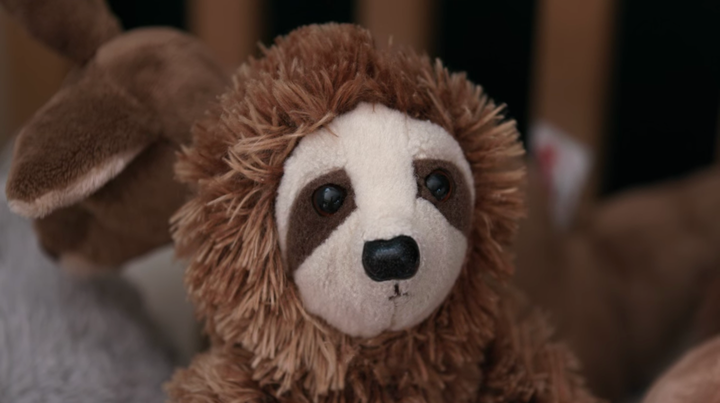 How it starts: The camera holds a close-up shot of a stuffed animal. Nasser and his son talk off-screen about monkeys. The show pivots between establishing shots of other stuffed animals in the room, including a stuffed animal mobile. Then, there's a close-up of Nasser wearing a banana print shirt while sitting in a chair with his 2-year-old. The story pivots to Nasser as he narrates about how after he puts his child to bed, he watches his son on a camera monitor out of curiosity.
Runtime: Six episodes lasting roughly 40 minutes each
Bonus: Host Nasser did a Ted Talk about a wrestler/doctor who popularized the concept of pain relief.
Premise: This docuseries focuses on U.S. Immigration and Customs Enforcement during the Trump presidency. The filmmakers, Christina Clusiau and Shaul Schwarz, got behind-the-scenes access to ICE operations. The cameras follow ICE on raids, meetings and jailing procedures.
This series tells the human stories of the immigrants living in fear of deportation. It aims to explain the new systemic process of fear running through the country via ICE and how that's affecting immigrants trying to settle in the United States.
Setting: ICE operations across the United States
Netflix descriptors: "Investigative" and "emotional"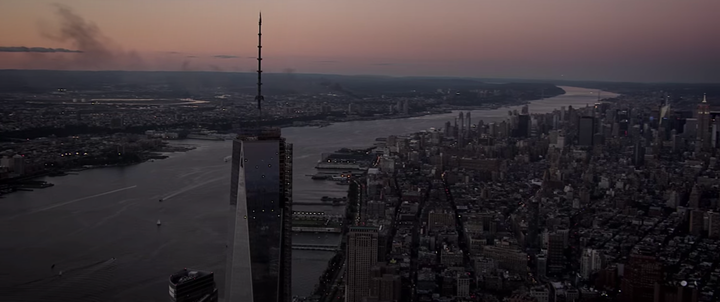 How it starts: An overhead establishing shot of lower Manhattan against the backdrop of a colorfully orange sky. A voiceover says in Spanish, with subtitles, "Raids in sanctuary cities have shot up across the country. Fear is rising among immigrants, even in a city like New York."
Runtime: Six episodes lasting roughly 60 minutes each
Bonus: Clusiau and Schwarz did an interview with Build in 2017 about their documentary "Trophy," which focused on trophy hunting. Watch part of that interview below:
All the shows that have joined Netflix this month:
Aug. 1
"Iron Man: Armored Adventures" (Seasons 1-2)
"My Perfect Landing" (Season 1)
"Nagi-Asu: A Lull in the Sea" (Season 1)
"Operation Ouch!" (Season 1)
"The Next Step" (Season 6)
"Toradora!" (Season 1)
"Transformers: Rescue Bots Academy" (Season 2)
"Connected" (Netflix Documentary)
"Immigration Nation" (Netflix Documentary)
Aug. 4
"Mundo Mistério / Mystery Lab" (Netflix Original)
"World's Most Wanted" (Netflix Documentary)
"The Rain" (Season 3, Netflix Original)
"The Seven Deadly Sins: Imperial Wrath of The Gods" (Netflix Anime)
"Alta Mar / High Seas" (Season 3, Netflix Original)
″¡Nailed It! México" (Season 2, Netflix Original)
"Selling Sunset" (Season 3, Netflix Original)
"Sing On! Germany" (Netflix Original)
"Tiny Creatures" (Netflix Original)
"GAME ON: A Comedy Crossover Event" (Netflix Original)
″(Un)Well" (Netflix Documentary)
Aug. 14
"3%" (Season 4, Netflix Original)
"El robo del siglo" (Netflix Original)
"Glow Up" (Season 2, Netflix Original)
"Octonauts & the Caves of Sac Actun" (Netflix Family)
"Teenage Bounty Hunters" (Netflix Original)
"The Legend of Korra: Book One: Air"
"The Legend of Korra: Book Two: Spirits"
"The Legend of Korra: Book Three: Change"
"The Legend of Korra: Book Four: Balance"
Aug. 15
"Rita" (Season 5, Netflix Original)
"Stranger" (Season 2, Netflix Original)
"Glitch Techs" (Season 2, Netflix Family)
"DeMarcus Family Rules" (Netflix Original)
"High Score" (Netflix Documentary)
"Biohackers" (Netflix Original)
"Great Pretender" (Netflix Anime)
"Alien TV" (Netflix Family)
"Hoops" (Netflix Original)
"Lucifer" (Season 5, Netflix Original)
"Rust Valley Restorers" (Season 3, Netflix Original)
"Emily's Wonder Lab" (Netflix Family)
"Trinkets" (Season 2, Netflix Original)
"Do Do Sol Sol La La Sol" (Netflix Original)
"La venganza de Analía" (Netflix Original)
"Million Dollar Beach House" (Netflix Original)
"Aggretsuko" (Season 3, Netflix Anime)
"Cobra Kai" (Seasons 1-2, Netflix Original)
"I AM A KILLER: Released" (Netflix Original)