Premise: This sports documentary features unseen, behind-the-scenes archival footage of Michael Jordan's last season with the Chicago Bulls mixed with a history of his career arc and reflective interviews from the present day. These interviews include pretty much every NBA star from the period, as well as such figures as former President Barack Obama and Carmen Electra.
While the series covers the span of Jordan's career, the focus on this last season has compelling material about a championship team ripping apart at the seams. The team is arguably the most popular group of individuals on the planet during that season and has a hard time staying focused on the task at hand. Meanwhile, Jordan's never-ending competitive relentlessness clashes with the burnout experienced by his teammates.
Setting: Jordan's life, mostly between 1980 and 2000, with contemporary interviews
Netflix descriptors: "Feel-good" and "exciting"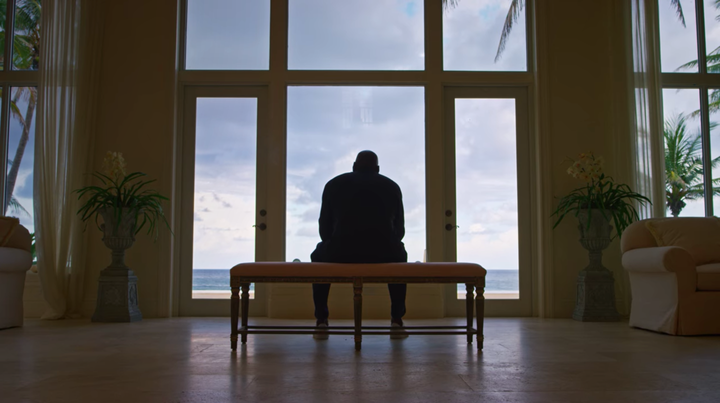 How it starts: The documentary begins with that often-used shot of the camera behind a character's back. In this case, the camera frames Jordan sitting on a bench in his mansion, looking through a giant window at the outdoor beach.
The camera slowly heads toward Jordan's back as he sits still. Blocks of text set the scene.
"Entering the 1997-98 NBA season, the Chicago Bulls had won five championships in the previous seven years.
But as they sought their second three-peat, the future of the dynasty was in doubt."
Runtime: 10 episodes of roughly 50 minutes
Bonus: "Saturday Night Live" parodied "The Last Dance" in one of its at-home episodes.
Premise: In this dating reality show, people on the autism-spectrum talk about their desires to experience love and the pitfalls they face. The interviewees end up going on dates with each other in controlled settings.
While dating serves as the main hook of the show, "Love on the Spectrum" is much more about telling the individual stories of each featured person. This show is a glimpse into life as a whole on the spectrum.
Setting: Contemporary Australia
Netflix descriptors: "Heartfelt" and "intimate"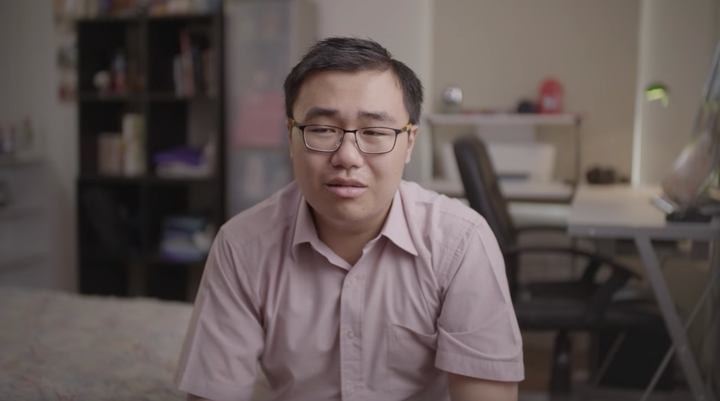 How it starts: The show opens with a medium shot of a man sitting in a bedroom. An off-camera interviewer asks, "What do you think love is?"
"It'll be like a fairy tale," the man responds. The camera cuts to other people in other rooms, answering the same question. Responses include: "A natural high, I suppose," "Gets your heart racing" and, "Can make people do crazy things."
Runtime: Five episodes of roughly 40 minutes
Bonus: The cast also did video interviews to help explain the show.
Netflix highlights from earlier in the month:
Premise: In this fantasy drama based on the Lady of the Lake character in Arthurian legend, a young woman named Nimue teams up with a young Arthur (the future king) to deliver a sword to Merlin. A violent faction attempts to wipe out Nimue and her relatives, and she must fight with the sword before passing on the weapon.
The show shares an aesthetic with HBO's hit "Game of Thrones," but "Cursed" seems aimed at a slightly younger audience. Katherine Langford plays Nimue, and the casting is significant as Langford just wrapped a starring role in one of Netflix's most popular shows to date, "13 Reasons Why."
Setting: Fifth-century Europe in the fantasy world of Arthurian legend
Netflix descriptors: "Violent" and "gritty"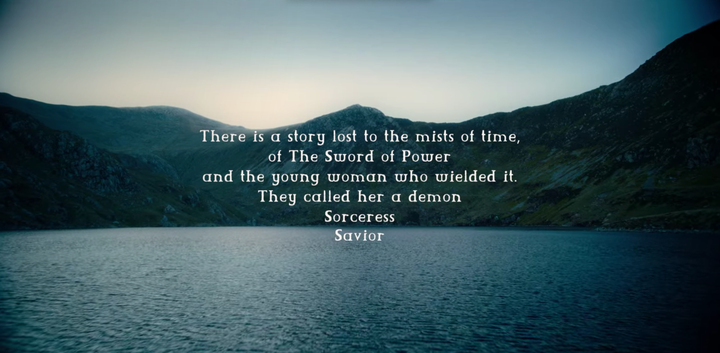 How it starts: White text with a medieval-esque typeface appears over a scenic view of a mountain and a lake. Voices whisper indistinguishable phrases in that cliche creepy way while the text appears. The text:
There is a story lost to the mists of time,

of The Sword of Power

and the young woman who wielded it.

They called her a demon

Sorceress

Savior

Before Arthur the King

The Sword of Power chose a Queen
Notable cast: Katherine Langford, Gustaf Skarsgård and Devon Terrell
Runtime: 10 episodes of roughly 60 minutes each
Bonus: Netflix has created an alternative style of trailer that embraces a faux-snarky narrator. This series is called "What The F**k Is ... ," and it recently featured "Cursed."
Premise: In this environmental travel show, Zac Efron and wellness businessperson Darin Olien travel the world to highlight sustainability innovations. This often involves food, including a dung-smoked meal.
The show has similarities to Leonardo DiCaprio's 2016 environmental documentary "Before the Flood," in that it features a good-looking actor who doesn't know how to interview his subjects but admirably looks concerned when learning about the world's demise. "Down to Earth" may be a surface-level exploration o the topics it pursues, but if Efron's charming jaunt across the globe can persuade his fans to care more about the environment, then that's a win overall.
Netflix descriptors: "Heartfelt," "feel-good" and "inspiring"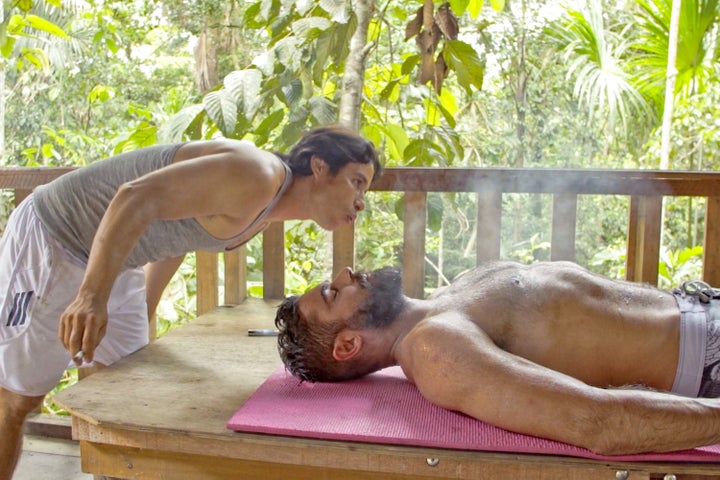 Notable cast: Zac Efron and Darin Olien
Runtime: 8 episodes of roughly 40 minutes
Bonus: Efron released a different travel show on YouTube last year. He called that project "Off the Grid."
Premise: In this reality show from the creators of "Queer Eye," three expert wedding planners help people surprise gift their significant others the wedding of their partner's dreams. The show essentially cuts out the transformational aspect of "Queer Eye," skipping right to the lavish distribution of gifts seen at the end of those episodes.
The show is far more saccharine than "Queer Eye," an already saccharine show. But there's still an inherent joy in watching pure joy happen on screen.
Netflix descriptors: "Heartfelt," "feel-good" and "romantic"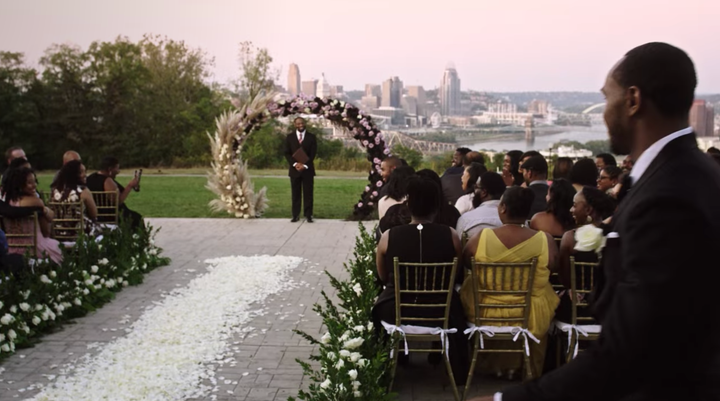 How it starts: A wedding with lavish flowers takes place, overlooking a river and city skyline. A groom struts to the alter with a big smile.
Text appears as the show switches to B-roll of the wedding couple walking together hand-in-hand over a bridge.
"She thinks this show is about their love story," the text says. "He has a secret plan ... a wedding."
Notable cast: Gabriele Beraccini, Jeremiah Brent and Thai Nguyen
Runtime: 8 episodes of roughly 55 minutes
Bonus: Ngyuen, one of the hosts, released a reaction video of himself watching the "Say I Do" trailer for the first time. Confusingly, it shows him reacting from two different angles that don't match, as if one of the views was staged (or was a second reaction).
All the shows that have joined Netflix this month:
July 1
"Chico Bon Bon: Monkey with a Tool Belt" (Season 2, Netflix Family)
"Deadwind" (Season 2, Netflix Original)
"Say I Do" (Netflix Original)
"Unsolved Mysteries" (Netflix Documentary)
"A Touch of Green" (Season 1)
"Abby Hatcher" (Season 1)
"Cleo & Cuquin" (Season 2)
"Kingdom" (Seasons 1-3)
July 2
"Warrior Nun" (Netflix Original)
"The Baby-Sitters Club" (Netflix Family)
"Cable Girls" (Final Season: Part 2, Netflix Original)
"JU-ON: Origins" (Netflix Original)
"Southern Survival" (Netflix Original)
"A Kid from Coney Island"
"The Long Dumb Road"
"Mucho Mucho Amor: The Legend of Walter Mercado" (Netflix Documentary)
"Stateless" (Netflix Original)
"Was It Love?" (Netflix Original)
"Yu-Gi-Oh!" (Season 1)
"Japan Sinks: 2020" (Netflix Anime)
"The Protector" (Season 4, Netflix Original)
"Down to Earth with Zac Efron" (Netflix Original)
"Hello Ninja" (Season 3, Netflix Family)
"O Crush Perfeito (Dating Around: Brazil)" (Netflix Original)
"The Epic Tales of Captain Underpants in Space" (Netflix Family)
"The Twelve" (Netflix Original)
"The Business of Drugs" (Netflix Documentary)
"Dark Desire" (Netflix Original)
"Skin Decision: Before and After" (Netflix Original)
"Sunny Bunnies" (Season 1-2)
"Indian Matchmaking" (Netflix Original)
"Boca a Boca (Kissing Game)" (Netflix Original)
"Cursed" (Netflix Original)
"Gigantosaurus" (Season 1)
"Ashley Garcia: Genius in Love" (Netflix Family)
"How to Sell Drugs Online (Fast)" (Season 2, Netflix Original)
"Street Food: Latin America" (Netflix Documentary)
"Fear City: New York vs The Mafia" (Netflix Documentary)
"Love on the Spectrum" (Netflix Documentary)
"Norsemen" (Season 3, Netflix Original)
"The Remix: Hip Hop X Fashion"
"Signs" (Netflix Original)
″¡A cantar! (Sing On! Spain)" (Netflix Original)
"In the Dark" (Season 2)