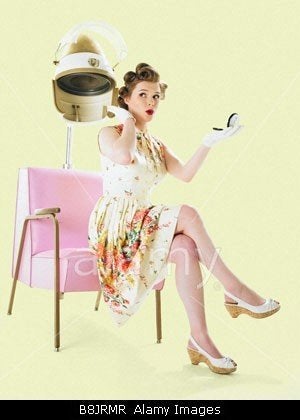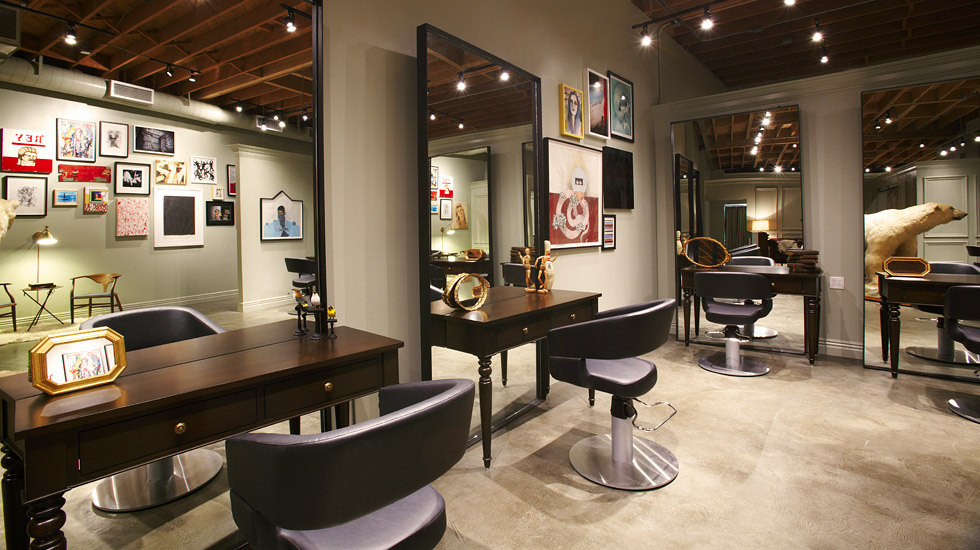 (Salon Benjamin on Melrose/Photo courtesy Salon Benjamin)
Getting gorgeous in Los Angeles can be a wonderful, star-filled experience, but it can also be a frustrating exercise in financial futility. One can certainly book appointments along the tony streets of Rodeo or Beverly: All those salons and boutiques are great... if money is really no object. But what about for those of us where money actually is? Here's a short list of where to go and who to see in Los Angeles to get gorgeous top to bottom -- without forking over your entire paycheck.
HAIR, STYLIN'
Looking for your crowning glory? (Pun intended.) Carla Zuniga and Deanna Beavers might just be your go-to girls for cut and color. Residing at Salon Benjamin on Melrose, these lovely ladies are the queens of color and cut, respectively.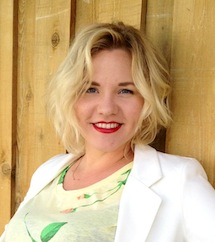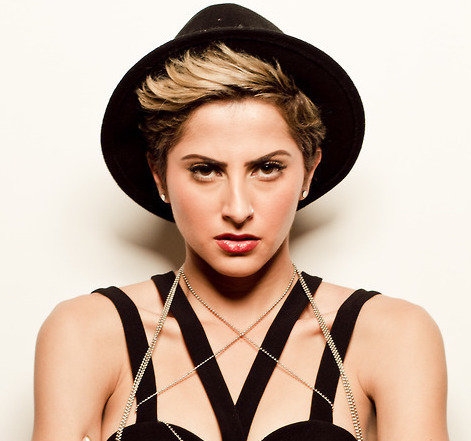 (Deanna Beavers, Carla Zuniga, stylists/Photos courtesy Salon Benjamin)
The salon itself is anything but your standard Hollywood shear shop; instead, it harkens back to the 19th century salons of Paris -- comfy couches, objet d'arts throughout and not a fluorescent light to be found. If you can't get to Carla for a cut, up-and-comer Dylan Chavles is your best bet -- even though she's a mere early-twentysomething, the native Angeleno is about to move from apprentice onto the floor, and her knowledge of fashion's past will have you in the best nouveau retro 'do you can imagine.

(DryBar, Santa Monica on Montana/Courtesy DryBar)
On the flip side, if you're short on time, you can't beat DryBar. Alli Webb's franchise for blow-outs only can be found not just in Los Angeles, but in New York, Arizona and Texas as well. One of her latest shops just opened up in Santa Monica on Montana -- if you need a fab flip or quick updo, try Skylana -- yes, that is her real name. She'll have you in and out of there in less than 30 minutes flat. If you can't make it over to Montana, try Jackie at the Weho location.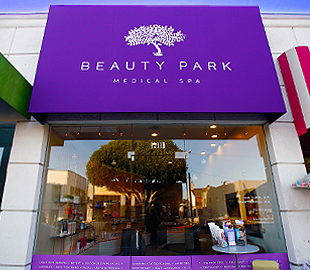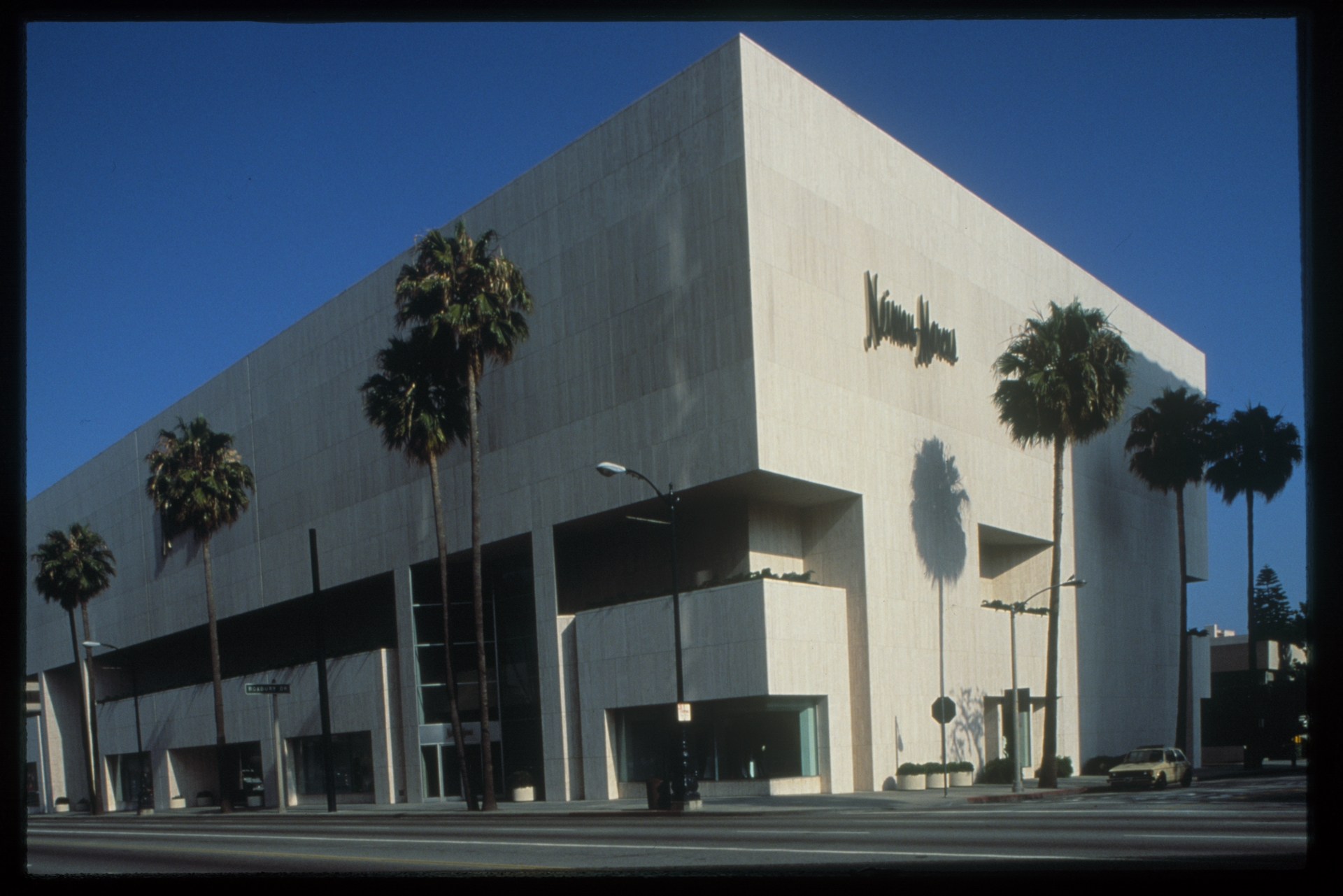 (Beauty Park & Neiman Marcus/Images courtesy of Beauty Park/Neiman Marcus)
Every once in a while, we all need a little extra facial indulgence. Beauty Park in Santa Monica can give you a number of great non-surgical beauty solutions -- and you won't walk away looking pulled, pricked or plumped. Certainly they do peels and facials, but one of the best services is the über-fast laser skin resurfacing of iPixel. This stimulates new cells to replace aged and photo-aged skin... and delivers fab results in skin resurfacing. Whatever you go for, there's always that eternal question: who to see. First and foremost, there's Nurse Jamie -- if you can get to her. The effervescent blonde RN has limited her hours as of late, but you can't blame her -- she recently had triplets. Instead, try Brittany, who works only on the weekends, as she's an ER nurse during the week. Her upbeat attitude -- not to mention her bedside manner -- is the best. Clients have included celebrities like Kirsten Dunst, Leeza Gibbons, Jennifer Love Hewitt and Jessica Alba. What they go there for, the staff will never tell.
For those finishing makeup touches, you could certainly pop over to Sephora and pick everything out yourself. Or, you could stop in to Neiman Marcus in Beverly Hills and see Azita Masomi-Schill at the Laura Mercier counter. Smoky eye? Check. Fake eyelashes to die for? Check. A lipstick color you'd never thought of but actually looks ridiculously fantastic? Double check. With a quick once-over, Azita assesses and then transforms, giving you the perfect makeover without selling you something you don't need. Whether you're getting ready for the Oscars, a cocktail party, or just a special evening out, Azita will steer you down the right cosmetics path.
The Korean spa ritual in Los Angeles is not for the modest. Along Wilshire and the nearby corridors along Koreatown, you'll find a variety of spas to choose from; the only thing that really changes is the decor. What these spas all have in common is this: You. Will. Be. Naked. Although men and women have separate facilities, there's really no privacy -- and no frills, either. The only people you won't see naked are the Korean women who scrub you top to bottom. Their uniform is always the same: black bra top and matching panties. Natura Spa and Olympic Spa are probably the best in town, though, when it comes to the scrubs. Here's how it works: After you spend some time hanging out in one of the jacuzzi baths (there's also a cold plunge) your number is called and you're taken to a cordoned off section where you'll find a see of the aforementioned black-clad Korean scrubbers. Depending on the package you select, you will be scrubbed, massaged, oiled, and shampooed for anywhere from 30 minutes to 90. With prices starting at a mere $30 for a scrub (with a $15 charge for entry to the baths), you may find yourself turning this luxury into a monthly ritual.
As far as who to see? Anyone who's in the black bra/panties uniform. You really can't go wrong.
Popular in the Community