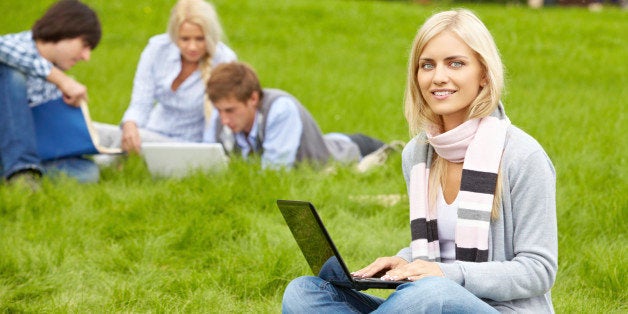 It might be officially March, but we're still in the midst of the winter doldrums. Luckily, Spring Break is right around the corner, and is the perfect cure for cabin fever. But the vacation week tends to go by fast, and since it's in the middle of the semester, there's usually homework to complete in spite of campus being closed. To take full advantage of the break, plan ahead for everything you want to do!
Whether you're participating and traveling with your school's Alternative Spring Break program or helping out at your hometown animal shelter, Spring Break is the perfect opportunity to donate your time and do something worthwhile. You'll learn new skills, meet new people, and have a fun experience. And, it doesn't hurt to put it on your resume.
Spring Break is a popular time for college students to travel. But you don't have to always take that stereotypical trip to Cancun. There are plenty of other warm places to visit that might be on your bucket list. Or if winter is more your thing, ski resorts are still in full swing. Either way, travel is a fun and exciting way to spend your vacation.
But if a big trip abroad isn't in your budget, consider a day trip to a nearby city. Travel doesn't always have to be about going far away. It can be just as satisfying to visit somewhere you don't go to very often. And who doesn't love a mini road trip?
Search for summer employment
If you are looking for summer work or an internship, or maybe your first job after graduation, March is the time to start. Many companies are always advertising for those coveted summer opportunities for college students. During Spring Break, you'll have to time to dedicate to a comprehensive job search and application process. And while you're at it, go out on a limb and apply for that dream job that you think you won't get. Just do it. You never know.
If you're behind on your favorite shows, you can finally catch up! I'm not suggesting you spend your days in bed watching television, but with a busy spring semester in progress, you've earned a break. So go ahead and watch the entire series of Friends, or get wrapped up in Olivia Pope's latest drama.
Spend time with friends and family
You may not have been home since winter break, and a lot has probably happened since thing. Take your free time to catch up with your family and hometown friends. They've missed you, and are likely eager for a visit. Plan some fun activities to do together. Take your family to the new restaurant you've been dying to try, and go to that concert with your friends. Those memories are what will make your Spring Break special.
Spring Break may only consist of one short week, but you can pack in all of the relaxation and activity you want to make it the best one yet. The week will fly by, and before you know it, you'll be back in class. So make the most of your break, recharge, and know that summer is around the corner!
Calling all HuffPost superfans!
Sign up for membership to become a founding member and help shape HuffPost's next chapter