What's your favorite startup quote of all time?
The following answers are provided by the Young Entrepreneur Council (YEC), an invite-only nonprofit organization comprised of the world's most promising young entrepreneurs. In partnership with Citi, the YEC recently launched #StartupLab, a free virtual mentorship program that helps millions of entrepreneurs start and grow businesses via live video chats, an expert content library and email lessons.
A. Steve Jobs


"When you're a carpenter making a beautiful chest of drawers, you're not going to use a piece of plywood on the back, even though it faces the wall and nobody will ever see it. You'll know it's there, so you're going to use a beautiful piece of wood on the back. For you to sleep well at night, the aesthetic, the quality, has to be carried all the way through."
- Angela Pan, Angela B. Pan Photography
A. Jason Fried

"Launch now."
- Chad Halvorson, When I Work
A. Warren Buffett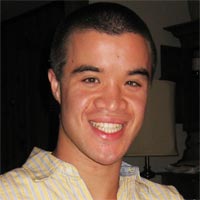 "I don't look to jump over 7-foot bars -- I look for 1-foot bars that I can step over."
- Andrew Schrage, Money Crashers Personal Finance
A. Stephen Case


"In the end, a vision without the ability to execute it is probably a hallucination."
- Kevin Callahan, MapMyFitness
A. Tony Hsieh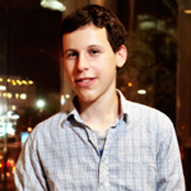 "Don't be cocky. Don't be flashy. There's always someone better than you."
- Ben Lang, EpicLaunch
A. Wayne Gretzky


"I skate to where the puck is going to be, not where it has been."
- Nicolas Gremion, Foboko.com
A. Field of Dreams


"If you build it, they will come."
- Joe Barton, Barton Publishing
A. Sean Parker


"Drop the 'the.' Just Facebook. It's cleaner."
- Josh Weiss, Bluegala
A. Thomas Jefferson


"The harder I work, the luckier I get."
- Sarah Schupp, UniversityParent.com
A. Paul English

"I start companies because it gives me an opportunity to create teams."
- Kit Hickey, Ministry of Supply
A. Steve Jobs


"Focus is about saying 'no.'"
- Jeff Berger, Doostang and Universum Group
A. Joel Spolsky


"Nothing works better than just improving your product."
- Felix Lluberes, Position Logic
A. Terence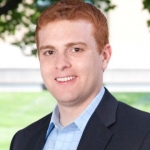 "Fortune favors the bold."
- Chuck Cohn, Varsity Tutors
Calling all HuffPost superfans!
Sign up for membership to become a founding member and help shape HuffPost's next chapter