With all due respect to George Washington Carver, America's greatest food inventions have all originated in one place -- the fair. From cotton candy to corn dogs to deep-fried Coke, the enterprising folks at America's state and county fairs top themselves year after year.
Some observers thought state fair cooks had hit their peak last year, when the Texas State Fair debuted Deep Fried Butter. But in 2010, they outdid themselves once again, proving that if it's edible, it's even better battered and fried. From coast to coast (but mostly in the middle) here are our top ten favorite finds.
Vote for your favorite, then read more about them all at Endless Simmer.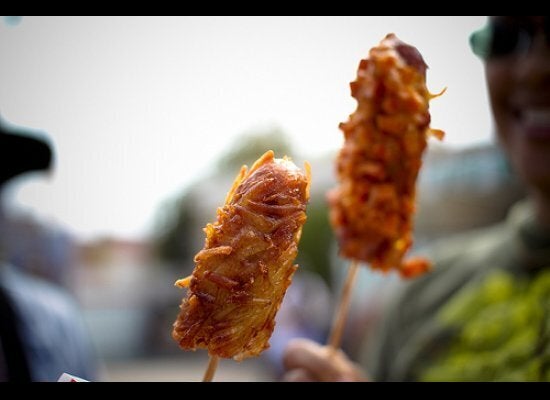 Top 10 New Foods at the 2010 State Fairs
Related