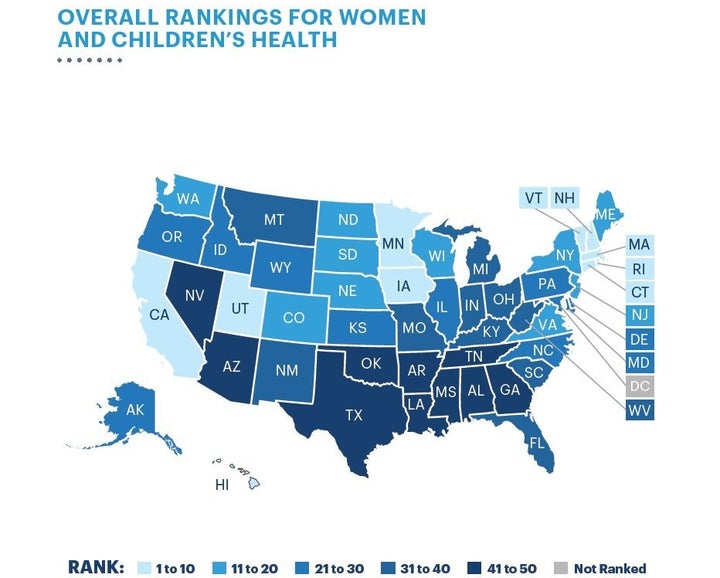 The Northeast ― especially Massachusetts ― is the healthiest place in the country for women and children to live, according to the "America's Health Rankings" report published this month by United Health Foundation.
The report compared all 50 states based on 60 health measures in four categories: health behavior of residents, policy, socio-structural factors and health care.
The researchers looked specifically at women's health. They analyzed factors including the rate of sexually transmitted diseases, obesity and smoking (the behavioral component); the number of publicly-funded women's health services and rate of health insurance (policy); food insecurity, intimate partner violence and poverty (socio-structural) and cervical cancer screenings, dental care and vaccinations (health care).
Infant health was compared on metrics like infant mortality, being breastfed, and receiving a home health visit as a baby. For children and teens, health measures included using drugs, graduating high school, having obesity and adverse childhood experiences.
Unsurprisingly, poor states did poorly and rich states did well. But notably, the state that's had universal health care the longest ― Massachusetts ― did the best. That's important because it gives us a window into what the federal Obamacare program might be able to accomplish, and also gives us a roadmap for states such as Mississippi that are struggling.
"One of the key pieces of information the study provided was that a child's home and neighborhood can really create an environment for unhealthy behaviors early in their childhood," Dr. Ana Fuentevilla, chief medical officer of UnitedHealth Community & State, told Vox. "Chronic conditions in children are not always related to genetics, but [are] related to home and community environment."
How women's, children's and infant health stacks up, state by state: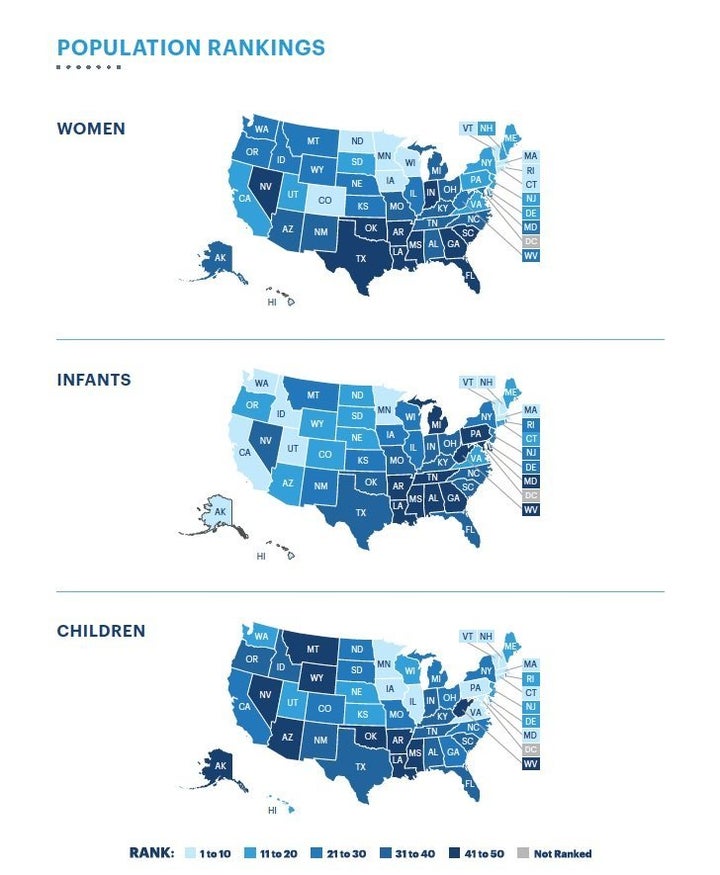 What Massachusetts gets right
A key part of Massachusetts' success is low infant, neonatal and child mortality, coupled with a low prevalence of obesity among women. These metrics are part of a larger story about the way the state approaches health care. Because of the state's relative prosperity and universal health care program, only 3.5 percent of Massachusetts residents are uninsured, compared to Texas, where 21 percent of residents are uninsured.
Access to health insurance is key indicator of good health outcomes. According to the Kaiser Family Foundation, the uninsured receive less preventative care and fewer recommended screenings than their insured counterparts. They're also at higher risk for preventative hospitalizations and missed diagnoses of serious health conditions. And in addition to insurance, Massachusetts boasts a high rate of primary care physicians per capita, which makes preventative health care more accessible for residents.
Of course, Massachusetts has some health challenges, too. The state has high rates of violent crime and excessive drinking among men and women, which over time can lead to health problems like high blood pressure and cancer, according to the Centers for Disease Control and Prevention.
And unfortunately, universal health care coverage has not yet solved the problem of people with less education getting worse health care and having worse health outcomes than their better-educated peers. It's a tough problem, and tightly tied to a constellation of social, environmental factors that can't be solved by access to care alone.
Mississippi battles poverty and childhood mortality
Mississippi's last-place ranking is due, in part, to its poor record on mortality. The state ranks last in low birthweight and preterm birth, unintended pregnancy, and infant, neonatal and childhood mortality.
Citizens also face socio-structural challenges, such as food insecurity and poverty, which can seriously damage health. According to a 2015 study published in the Journal of the American Osteopathic Association, kids in the most food-insecure households were 33 to 44 percent more likely to be overweight and 1.5 times more likely to be obese than those in food-secure homes.
Obesity, of course, is linked to a host of negative consequences, including an increased risk for heart disease, cancer and anxiety, all of which drive down overall health and well-being.
Racial disparities persist countrywide
Drug overdose deaths, on the other hand, disproportionally affect white Americans, with white women dying from drugs twice as often as black women and three times as often as Hispanic women.
Read the full report here.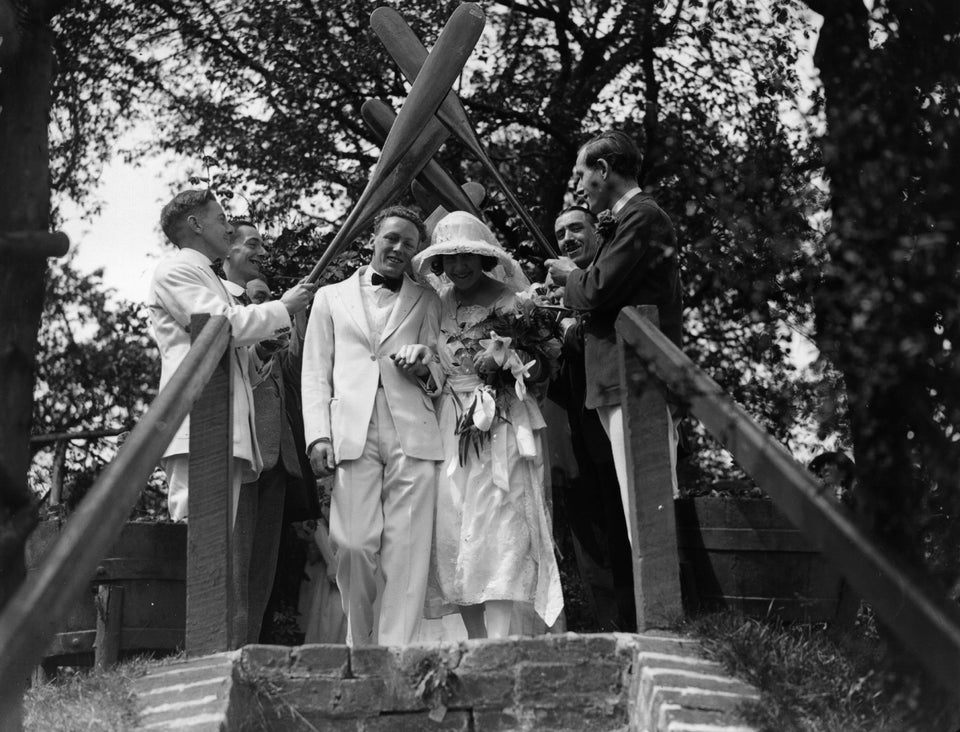 Rights Women Have Gained Since Earning The Right To Vote