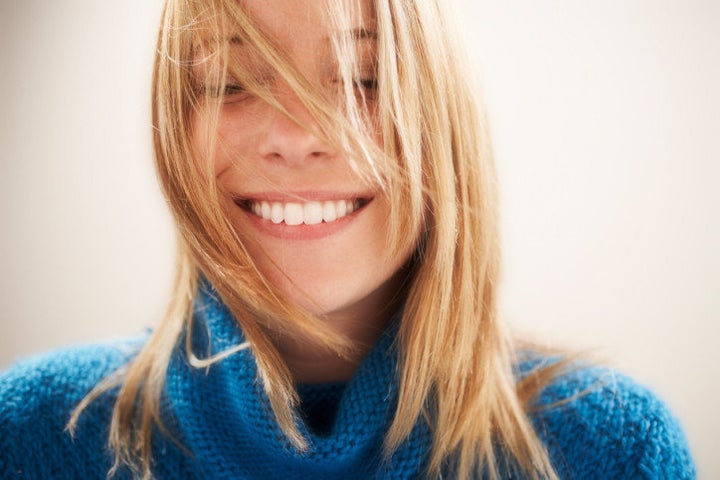 April is Stress Awareness Month, but let's face it, you're probably already "aware" that stress is a daily part of your life. But consider this month a unique opportunity: 30 days dedicated to educating yourself and perhaps finding a way to elevate your level of awareness. Bring your full conscious attention to your experiences of what you currently call "stress" in your life. Maybe it's some aspect of parenting your kids, sleepless nights, your boss, annoying co-workers, in-laws, bills, your tax liabilities, trying to find a date, traffic, an upcoming performance review, the uncertainty of your job, neck pain or concern for loved ones in areas of unrest around the world. Stress is inevitable, but being stressed-out is not. You can learn to transform potentially harmful reactions into healthy responses.
I want you to consider that stress can be the difference between wellness and illness. That said, in certain ways and from time to time, you as an individual and we as a society can benefit from stress. In a classic article in The New England Journal of Medicine, Dr. Bruce McEwen, a chief scientist at the Rockefeller Institute, described the double-edged effects of stress. In the unexpected situation, the stress response is great and protective. The immune system boosts, and there is a shift in metabolism that fosters an overall positive response. However, long-term, ongoing, chronically stressful situations wreak havoc on many body processes, including the immune system, the cardiovascular system and the gastrointestinal system. The truth is that long-term, uncontrolled stress can kill.
So here is my approach. The important goal in identifying and managing stress is to find that optimal level within your 'best stress zone' that you need to work most effectively. With too much stress one can become overwhelmed, which puts a lot of strain and pressure on the body, but zero little stress might inadvertently have the opposite effect: it would produce complacency. There is indeed a fine balance that must be maintained to reach one's highest potential on a day-to-day basis.
In order to achieve what I call "optimal stress," you must realize that stress is a process, not an event. It does not just happen. It involves a trigger (cause) and a response (effect). Understanding your unique signals, triggers and responses is what learning about the stress process in you is all about. Creating a life of optimal stress in your personal "best stress zone" requires true awareness. That is mindful, careful and structured reflection regarding the stressors (triggers) in your life that are associated with what is important to you.
The Best Stress Zone Strategy involves finding the right types and amounts of stress given your unique life situation so that you can experience more calm, energy, higher levels of performance, joy and overall wellness.
These are five simple ways in which you can begin discover your "best stress zone" and reach your optimal stress level level:
Reconsider how you define the meaning of the word "stress." Think about how your frame of reference and your pattern of thinking affect your interpretation of the events in your life. Often negative or problematic thoughts will trigger the stress response, causing repetition of stress in your life. Discover your optimal stress level and learn to live in your personal "best stress zone."
Develop healthy eating habits. According to Dr. Janice Glaser-Kiecolt, an expert on stress, diet and inflammation, stress influences food choices, as well as your metabolic response to food. Ultimately, inflammation is the common link, leading to influences on your mood and the development of medical disorders such as cardiovascular disease, diabetes and cancer. Diets that promote inflammation are high in refined starches, sugar, saturated and transfats and low in omega-3 fats, natural antioxidants and fiber from fruits, vegetables and whole grains. Several lines of research have implicated inflammation in the biology of depression. From this perspective, a Mediterranean dietary pattern may be potentially protective for the prevention of depressive disorders. Stress alters the movement of the stomach, slowing emptying of the stomach and the colon. Educating yourself about the benefit of nutrients and certain foods is essential in achieving a positive balance, even in starting the day. Try to choose whole grains, fresh fruits and vegetables over higher-calorie fatty foods that can leave you in a slump, lethargic and ineffective.
Get moving. Dr. Edward Phillips is the founder and chair of the Exercise Is Medicine campaign and assistant professor at Harvard School of Medicine. Among his recommendations, he shares specific guidelines for overall wellness and reduced stress. The positive power of aerobic exercise has been proven throughout the medical community. Not only does it pump positive endorphins into the body, but it also brings about self-confidence and a sense of accomplishment.
Catch plenty of Zs. You are more productive and better prepared for the day if you get a full night's sleep. A duration of seven to eight hours is ideal to help your body heal and rejuvenate itself. The first nationwide report on the prevalence of sleep problems was published by the Center for Disease Control in its monthly Morbidity and Mortality Report recently. They report that 37.9 percent of those surveyed admitted to unintentionally falling asleep during the day at least once in the preceding 30 days, and 4.7 percent admitted to nodding off or falling asleep while driving during the same period. In addition, 35.5 percent reported getting less than seven hours of sleep in a typical 24-hour period. Here are some recommendations. Get off the grid! Set a time to start winding down. Stop texting, emailing, phoning. No TV in your bedroom. Keep a pen and paper or device beside your bed for a last-minute brain dump of "worries" just before you turn out the light. Sweet dreams.
Learn to relax. Try a massage, a bubble bath or listening to your favorite band; in short, taking time out of the day to calm your mind and silence your thoughts will bring added peace to your life. Mental and physical peace relaxes the stressors of the body that are detrimental to professional, mental and physical well-being. In addition, you need to know and understand the value of true relaxation. True relaxation is a mind and body state that is the opposite of the stress state. The relaxation response was initially described by Dr. Herbert Benson, then the director of the hypertension section of Boston's Beth Israel Hospital, who studied the physical and mental effects of a variety of methods of evoking a calm state, including yoga and several forms of meditation. When combined with specific "mind-shifting" techniques, I call this experience a "power pause." I coach this strategy to clients, which can be integrated two or three times a day. It takes only 15 minutes. The power pause triggers the release of anti-stress hormones, decreases your heart rate, and lowers your metabolic rate and your rate of breathing right at your desk.
Your "best stress zone" is dynamic; it will shift as your life transitions and evolves. The Best Stress Zone Strategy involves identifying and accepting the unique stressors associated with your life's three Ps: purpose, passions and priorities. This approach to dealing with day-to-day stress allows you to accept and acknowledge co-workers, workload, commute and job uncertainty and still live your best life. You can have more resilience, energy, calm and capacity when anticipating or experiencing unavoidable demands and challenges that you now consider stressful situations. The "best stress zone" approach is based on knowing you can learn to counter the body, mind and behavioral patterns that signal the automatic triggering of responses that are stressful. Living in your "best stress zone" means that you are able to buffer and/or abort these responses with learned coping skills and tactics.
While everyone has some amount of strain or tension, you must identify what is under your control (and therefore manageable) and what just isn't.
In an ever-changing world with new stressors developing almost daily, it is important to find a healthy balance, to sort through and wear the many hats one has to wear in life, step back and take note of it, so as not to become overwhelmed. While this is recognized during the month of April, it is an equilibrium that should be achieved throughout the year.