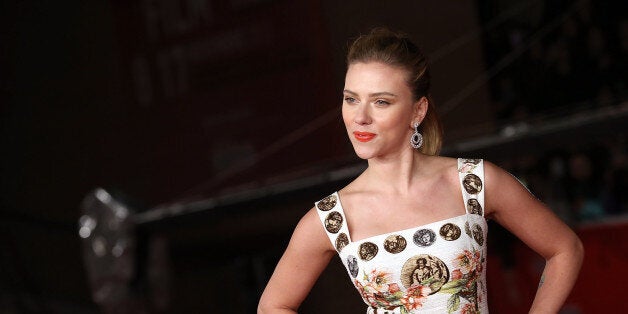 Welcome to For Your Consideration, an unapologetically obsessive weekly conversation about the Oscar race. Between now and March 2, 2014, Vanity Fair digital director Michael Hogan and Huffington Post senior entertainment editor Christopher Rosen will survey the landscape in advance of the 86th annual Academy Awards both here and at Vanity Fair.com.
Consider this shit: Franco gave one of the year's best performances, a soupçon of multilayered madness that spoofed modern culture, his own image and the very nature of performance itself. Gangsta rappers from Florida don't normally rate as Oscar contenders, but then again neither did a white actor in black face (Robert Downey Jr.) nor a bridesmaid who literally took a dump in a sink (Melissa McCarthy). For all of the understandable discussion about how stodgy the Academy is, sometimes -- especially in the supporting category -- they surprise us.
Also in Franco's favor is the category itself: Jared Leto, Tom Hanks and Michael Fassbender are locked in as nominees from my vantage point, but that leaves plenty of room for others. My boy Daniel Bruhl deserves a shot, but the memory of "Rush" is fading in the rear-view mirror. Barkhad Abdi had a nice story, but no one seems too excited about that nomination (and if we're being real, he's not that great in "Captain Phillips"). No one has seen what Jonah Hill or Bradley Cooper do in December's two Scorsese movies, "The Wolf of Wall Street" and David O. Russell's "American Hustle." John Goodman isn't really in "Inside Llewyn Davis" enough to rate (the cat has more screen time). James Gandolfini could get in for "Enough Said," but that still feels like a nice idea more than an actual movement. Why not Franco?
While I'm at it, why not two other unnamed contenders: Will Forte in "Nebraska" and Chris Cooper in "August: Osage County." Forte is the glue in Alexander Payne's likely Best Picture nominee, and his work elevates the performances given by both Bruce Dern and June Squibb, two expected nominees. Would "Nebraska" work without MacGruber?
In a similar fashion, Cooper really shines in "August: Osage County." He's the nicest guy in a movie filled with not nice people, and his decency holds things together. He's also got a pair of killer scenes, including one with potential nominee Margo Martindale that just crushes.
What do you say, Mike? Ready to buy stock in Teams Franco, Forte and Cooper?
Hogan: Hey, Chris! You know what a special place in my heart Franco's gonzo performance as Alien in "Spring Breakers" occupies. He's nothing short of the greedy, skeevy, swaggy reflection that America would see in the mirror if she had the guts to really take a good long look. "Look at all my sheeeeyit," he crows, a saying might as well replace "In God We Trust" on the back of every dollar bill. Plus, he's funny! And sexy, in a way that makes you want to take a shower and give your grandmother a hug. You even feel for Alien, by the end, as [spoiler alert!] his unthinking allegiance to the gangsta code causes him to choose Tony Montana-esque self-annihilation over some less moronic destiny.
Does it help or hurt that Franco took it upon himself to declare, on Vice.com, that "there will never be a movie or a character that is more important for this age than Spring Breakers and its protagonist Alien"? It would certainly constitute a novel approach to Oscar campaigning, if that were anywhere in Franco's mind when he did it. (If he had been trying to make a case for Academy recognition, my guess is he would have avoided describing Alien as the protagonist, which suggests he belongs in the insanely competitive Best Actor column.)
So let's agree on Franco as a long-shot nomination we'd both like to see now that Lena Dunham is an Oscar voter. As for Forte, I loved his performance in "Nebraska," even if I question whether it can genuinely be described it as a "supporting" role. He's got at least as much screen time as Bruce Dern, doesn't he? Then again, the only reason Daniel Bruhl qualifies for this category is that they left him off the posters for "Rush" to make more room for the far more famous Chris Hemsworth. But if you want to talk about performances that resonate over time, it's Forte over Bruhl, hands down. He leads with the folksy, aw-shucks persona you'd expect from Senator Tim Calhoun, but eventually you discover that he's got real grit and spine, as well as a deep well of redemptive compassion.
So yeah, sign me up for Forte. As for Cooper, I'll have to wait for my chance to see "August: Osage County" before I weigh in there. But here's my real question, Chris. I just looked up your picks on Gold Derby, and none of these guys are on your list. Are you just playing mind games with me here or what?
Rosen: Mike! Pay no attention to that man behind the Gold Derby curtain with Bruhl and Gandolfini occupying the final two Best Supporting Actor slots after Hanks, Leto and Fassbender. That guy is making picks with his heart at this early stage, not necessarily his head. One last thought, though, on Forte's potential as an Oscar nominee: June Squibb told me that her friends, all of them senior citizens, loved Forte. Not to make this column solely about the Academy's demographic make-up, but if "Nebraska" plays like we all assume it will play for Oscar voters, Forte could find himself grabbing the Jacki Weaver In "Silver Linings Playbook" Honorary Nomination For A Rising Tide Lifts All Boats.
Speaking of Squibb, she's just about etched into the Mount Rushmore of 2013 Best Supporting Actress nominees with Oprah Winfrey and Lupita Nyong'o. Like Best Supporting Actor, that's a category with three no-doubt nominees and a scrum of worthy candidates bringing up the rear, Margo Martindale and Julia Roberts (for "August: Osage County"), Sarah Paulson (for "12 Years A Slave"), Sally Hawkins (for "Blue Jasmine"), Jennifer Lawrence (for "American Hustle"), Octavia Spencer (for "Fruitvale Station") and Scarlett Johansson (for "Her") among them. Right now, I've got Roberts and Johansson penciled in for nods, but Martindale feels like a real option if only because she's the venerable character actress overdue for some recognition.
Regardless of the five nominees, this category is basically a two-women race: Oprah vs. Lupita. At the risk of brevity: Who ya got?
Hogan: I go back and forth between Oprah and Lupita, and today I'm leaning toward Oprah, possibly because someone in her camp recently told me, "It's her year." There was real conviction in this person's voice, and I must say I can see the argument. A year ago, no one knew who Lupita Nyong'o was. Hell, as of this minute 99 percent of Americans would be hard pressed to ID a picture of her or even spell her name. So it's easy enough to place her in the "it's an honor to be nominated" camp previously occupied by such luminous newcomers as Bérénice Bejo ("The Artist"), Hailee Steinfeld ("True Grit"), Saoirse Ronan ("Atonement"), and Abigail Breslin ("Little Miss Sunshine").
And yet! Oprah already has an Oscar, even if it is only honorary, and two would be a lot for a woman who has acted in precisely eight films. (She was nominated, of course, for 1985's "The Color Purple," but lost to Anjelica Huston in "Prizzi's Honor.")
I agree with you that no one who has seen "Nebraska" can deny the wonder of June Squibb. In fact, all you really need to do is watch the trailer, where her hellion-in-a-house-dress act is on full display, to get a pretty good idea of why this is such a great performance. ("I never knew the son of a bitch even wanted to be a millionaire. He should have thought about that years ago and worked for it.")
As for the rest of the category, I'm going with my head and choosing Julia Roberts, a capital-M, capital-S Movie Star with the full force of the Weinstein machine behind her, but I'm also listening to my heart and penciling in Sally Hawkins. Her performance as Cate Blanchett's salt-of-the-earth sister navigating a swirl of charming yet deeply problematic lugs (played by Andrew "Dice" Clay, Bobby Canavale, and Louis CK) has stuck with me since I saw it months ago. Just thinking about it, I want to reach into the imaginary screen and give her a big hug.
Before we sign off, care to defend your Scarlett choice, as she would be the first ever voice-only nominee? And do you think it helps or hurts her chances that she was cast only after principal shooting took place with another actress in the vocals-only role?
Rosen: My case for Johansson comes down to this: Oscar voters didn't support motion-capture performances because that's the kind of scary technological thing that renders actors irrelevant. Johansson, though, isn't participating in the fall of Rome. She's using her voice, and she's able to convey a wealth of emotions and nuance without the help of any effects artists. Johansson's "Her" performance is basically the inverse of Jean Dujardin's Oscar-winning work in "The Artist." That's the comparable, not Andy Serkis in "Lord of the Rings" or Ellen DeGeneres in "Finding Nemo." To your other question: If anything, Johansson coming on late to replace Samantha Morton only helps her cause. She saves the movie, or at least gives off that impression: "Her" is very good, and Johansson's character is a big reason why it's very good. When the legend becomes fact, print the legend.
Hogan: Here's where I let out a smoky giggle, Scarlett Johansson-style, and tell you how smart you sound. To be continued over at Vanity Fair next week!
Popular in the Community