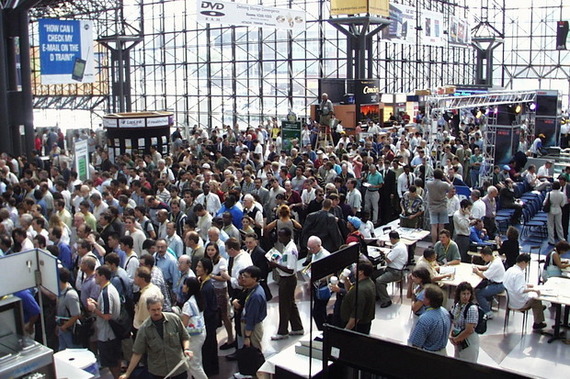 As an IT professional, if you want to demand the highest salary, and work for the best companies with the best benefits, you have to stay current. Technology changes in an instant. Your ability to grow and adapt with new technology will dictate how likely you are to be promoted, or even hired from a thick stack of resumes.
Don't assume that a fancy degree is enough. As Albert Einstein once wrote:
"Education is what remains after one has forgotten everything he learned in school."
Which Conference Should You Attend?
To take your education further, surround yourself with the best and brightest in your field. A conference is designed to promote fellowship and provide access to new ideas or concepts. While it can be a great opportunity, attending a conference puts a demand on your time and resources. So, here are some key factors to consider before agreeing to attend:
1. How much does the conference cost?
2. Who are the guest speakers?
3. What kind of people will be attending?
4. Will you have the opportunity to go hands-on with new product / service demos?
5. Can your company gain some exposure through your attendance?
Most employees in technical fields are able to attend at least one conference per year. Your employer should foot the bill for these. While you might not be paid to attend, your expenses should be covered. In fact, the ability to attend industry conferences should be an opportunity that's discussed in specificity with recruiters before you accept a new job.
Regularly Review Conference Listing Sites
According to a report compiled by Price Waterhouse Cooper, data from 2012 shows that approximately 273,700 Conventions/Conferences/Congresses took place with more than 60,960,000 members in attendance. Keeping up to date on all of the different trade shows, conferences and exhibitions in your industry is virtually impossible. Of course, the vast majority of these meetings are going to be irrelevant to your specific career; but missing out on an amazing conference because it's lost in the shuffle could hold your company and your career back.
There are a few excellent sources that compile trade shows and conferences for the technology space.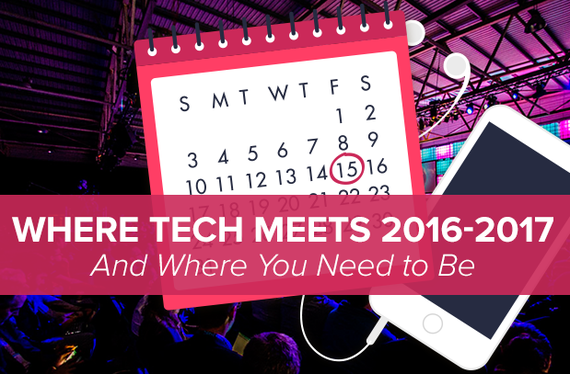 • DNS Stuff regularly publishes a list of the "Best Tech Conferences for IT Professionals". Their listings are grouped by difference conference characteristics and attempt to shed a light on emerging events, as well as more established annual conventions.
• CIO offers a more exhaustive directory of tech conferences, which they are proud to claim is searchable by various characteristics to help users find the most relevant events to their industry or career.
• International Accelerator, an organization dedicated to helping SME's in the tech-space thrive on a global scale, publishes an annual report on the top tech conferences for entrepreneurs. The price tag for attending a conference can be close to $2,000, but the access to industry luminaries could be priceless.
• MeetUp.com is a great site for finding local meetings in your community. The ability to access the best and brightest in your community is a bit limited, both in cost of attendance, and the quality of the headliners.
Between the above sources, you'd be hard pressed to miss relevant a conference or meeting. Striking the right balance between local, weekend meetups and national conferences is a bit of a balancing act. But, if you can get it right, you'll find that a local network is a perfect tool to leverage when bringing back new and exciting information.
Employers Need to Remember that a Tech Conference isn't an Employee Vacation
Heading to a convention is fun and exciting. Sure, there are the boring seminars and ham-fisted meet and greets, but there's also the parties. The party culture that has developed at the best conventions makes the boring talks worthwhile. Sure, learning is great, but getting lit in a penthouse is way more gratifying (at least until the morning hangover).
If reports of Microsoft's after-party at their 2016 Game Developer Conference are to be believed, there's a lot of fun to be had at even the nerdiest of conventions. While it might be tempting for business leaders to look at these events as an excuse for their IT departments to hold their own revenge of the nerds on the company dime, tech conferences offer companies of all shapes and sizes the opportunity to learn, update and cut-loose.
Gallup research has discovered that people who get the opportunity to continually develop are twice as likely as those on the other end of the scale to say they will spend their career with their company. Part of developing is taking advantages of opportunities to let employees experience the broader industry; learning, engaging and recharging.
Could part of the conference be seen as a vacation? Sure. But, it's a vacation with a purpose. Treat a technical conference as an incentive for your most valuable employees. Their reward will be a break from work, with the opportunity to learn a great deal about their industry.
Calling all HuffPost superfans!
Sign up for membership to become a founding member and help shape HuffPost's next chapter