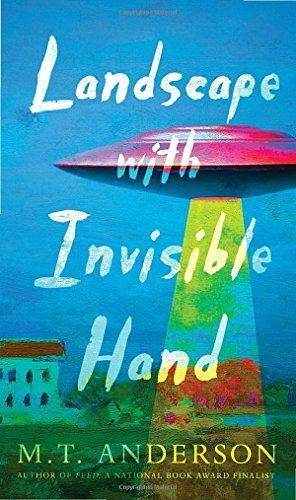 Landscape With Invisible Hand by M.T. Anderson
"Resplendent with Anderson's trademark dry, sarcastic wit, this brief, complicated read serves as a scathing social commentary and, as the title indicates, an interrogation of free market economics. (Science fiction. 14-adult)" Humans inhabit the bottom echelons in this brief satirical novel of alien invasion that envisions a scenario more whimper than bang. Read full book review.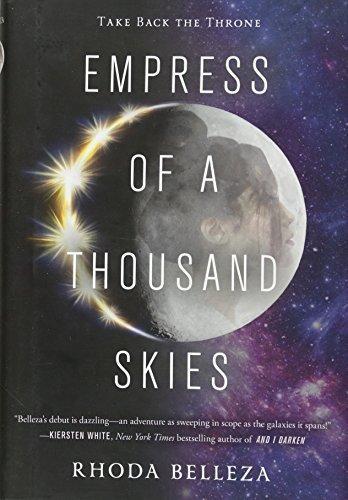 Empress Of A Thousand Skies by Rhoda Belleza
"An exceptionally satisfying series opener. (Science fiction. 14-18)" A galaxy perches on the edge of war when word goes out that the crown princess has been assassinated. Read full book review.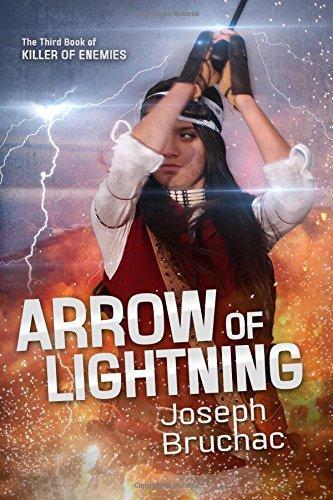 Arrow of Lightning by Joseph Bruchac
"If the bleak world Lozen's people and their allies have inherited is deeply scarred, this gripping saga suggests that where change is possible, hope for the future remains. (Science fiction. 12-16)" In the series' third volume, Lozen—now healed of her deadly sickness—vows not to take another human life even as dangerous enemies stalk the residents and refugees of Valley Where First Light Paints the Cliffs, who depend on her to keep them safe. Read full book review.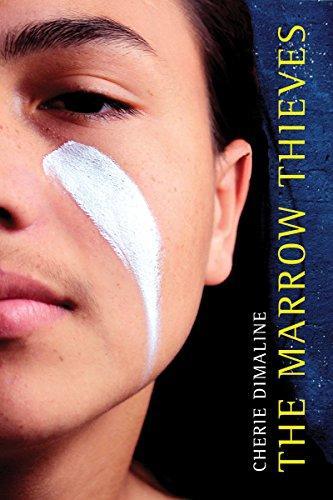 The Marrow Thieves by Cherie Dimaline
"A dystopian world that is all too real and that has much to say about our own. (Science fiction. 14-adult)" In an apocalyptic future Canada, Indigenous people have been forced to live on the run to avoid capture by the Recruiters, government military agents who kidnap Indians and confine them to facilities called "schools." Read full book review.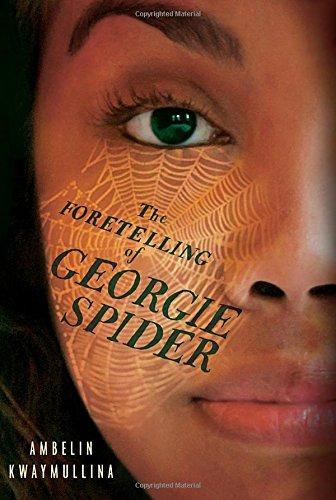 The Foretelling of Georgie Spider by Ambelin Kwaymullina
"If the plot's complex, the theme resounding through this powerful trilogy couldn't be clearer: we have the power to choose love over hate and life over death, to forgive ourselves and others; either all life matters or none of it does. (author's note) (Indigenous futurism. 12-adult)" The Tribe depends on Georgie's ability to foresee possible futures; now a world-ending blizzard of emptiness is snuffing futures out, each time precipitated by Ashala's death, in this conclusion to the trilogy begun with The Interrogation of Ashala Wolf(2014). Read full book review.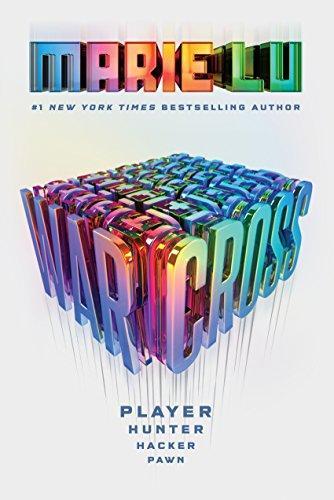 "A stellar cyberpunk series opener packed with simmering romance and cinematic thrills. (Science fiction. 13-adult)" A down-and-out teen, days from eviction, competes in the championships of the world's most popular virtual reality game. Read full book review.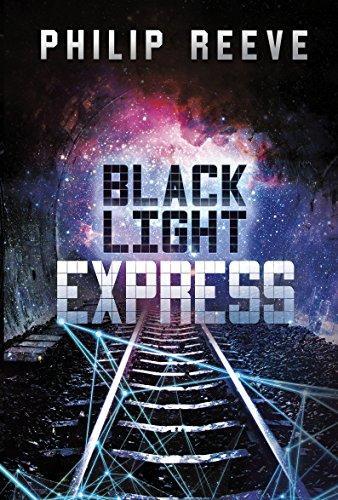 Black Light Express by Philip Reeve
"Hop aboard and prepare for the ride of your life. (glossary) (Science fiction. 12-adult)" Reeve picks his story up directly after Railhead (2016), with more of everything, from destruction to fun. Read full book review.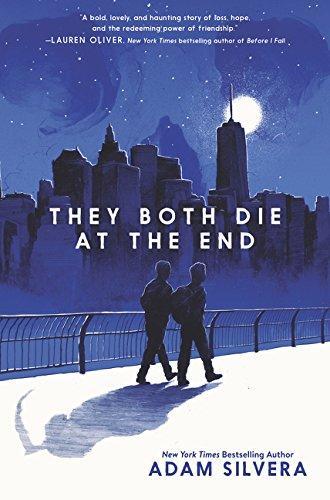 They Both Die At The End by Adam Silvera
"Engrossing, contemplative, and as heart-wrenching as the title promises. (Speculative fiction. 13-adult)." What would you do with one day left to live? Read full book review.
REAL LIFE. REAL NEWS. REAL VOICES.
Help us tell more of the stories that matter from voices that too often remain unheard.