No matter how crazy the holidays can be, you can always depend on mom to throw one heckuva Thanksgiving dinner.
We asked HuffPost editors to share their mothers' tried and true tips for the best Thanksgiving ever. See what they had to say below.
1. "Make what you can the days, weeks and nights before. It's a weeklong process in my house."
2. "Make sure you give your turkey plenty of time to rest" before carving it.
3. "Don't panic if something goes wrong. You can always go to the store!"
4. "Add wine to any and all vegetables. And while you're cooking them, drink it."
5. "Thanksgiving is a long day for everyone. Don't take anything, or anyone, too seriously."
6. "In the corner of her kitchen cabinets, my mom stashes this tiny little ancient bottle (which I swear she has kept since the 1970s) called Gravy Master. She adds a couple dashes of it to her dishwater-bland gravy, and it somehow turns it into the richest gravy you've ever tasted. I have no idea what's in it, and I probably don't want to find out, but it's truly magical."
7. "Your body will always save room for dessert, no matter how full you think you are."
8. "Set your table the day before so that you have one less thing to worry about the day of, and so you can make sure you have all the necessary dishes."
9. "It's the holidays! You're not supposed to care about calories or fat!"
10. "For her pie crusts, my mother uses vodka instead of water to moisten the dough while kneading -- it evaporates out and gives the finished product the perfect flakey-ness factor."
11. "Side dishes are as important as the turkey -- and there should almost be as many side dishes as there are guests."
12. "Everyone should feel welcome, but after a certain point, it's OK to stop accepting guests."
But this might be the best tip of all...
13. "When you're good to mama, mama's good to you."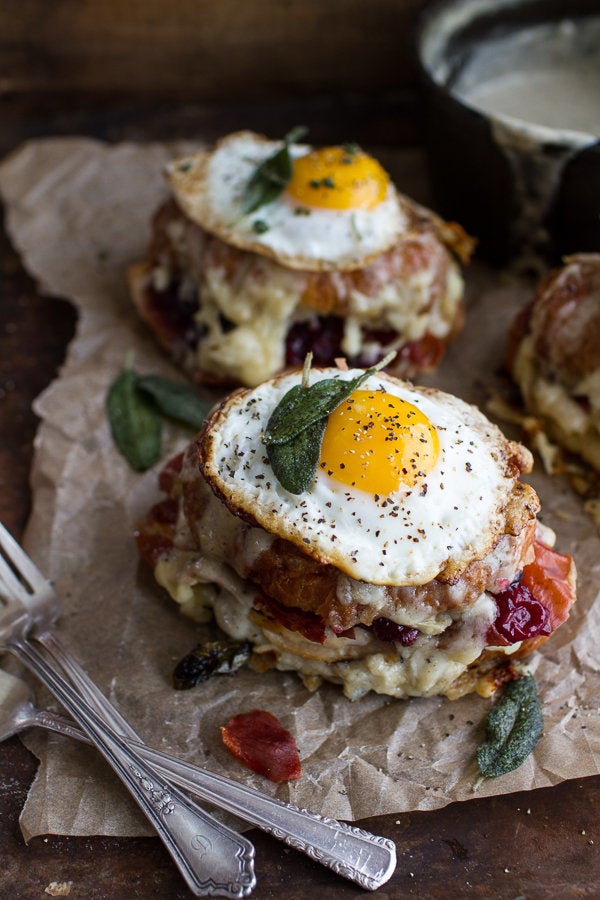 Thanksgiving Leftover Recipes