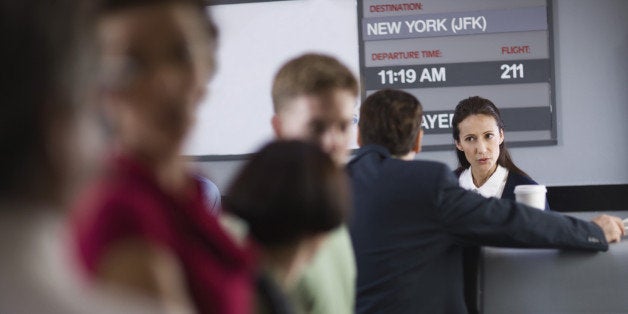 And if you're looking for a pattern for those delays, know that it's not just you: Flight delays really do increase as the day goes on. Now there's just data to prove it, thanks to recent analysis from Decision Science News.
Yup, the later in the day you fly, the longer the delay you might face... until about 6 p.m.
As a general rule, you should avoid flying between the hours of 11 a.m. and 11 p.m. to avoid potentially massive delays in both arrivals and departures. Bummer, we know.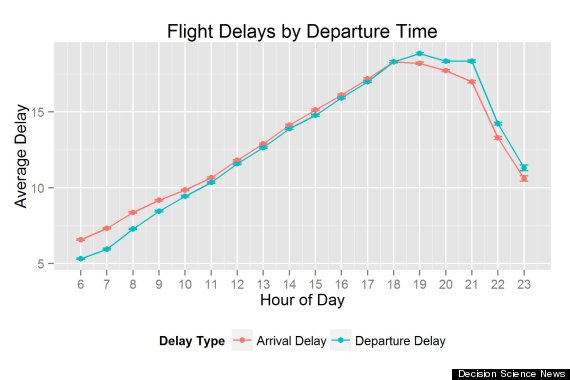 Decision Science News, a data science site, analyzed more than six million flights from 2013 to arrive at its conclusions. As the chart above shows, the average length of flight delays tends to increase, for both arrivals and departures, between the hours of 6 a.m. until about 6 p.m. After 9 p.m., the average delay gets shorter in length, making 10 p.m. and 11 p.m. decent times to fly, too.
Decision Science News points out that 60 percent of the flights they surveyed had delays of any kind. Forty percent of the time, flights had no delays at all. Yippee!
If you're a glass-half-full kind of flyer, this is good news. And if you're not? Prepare to spend lots of hours in the airport bar.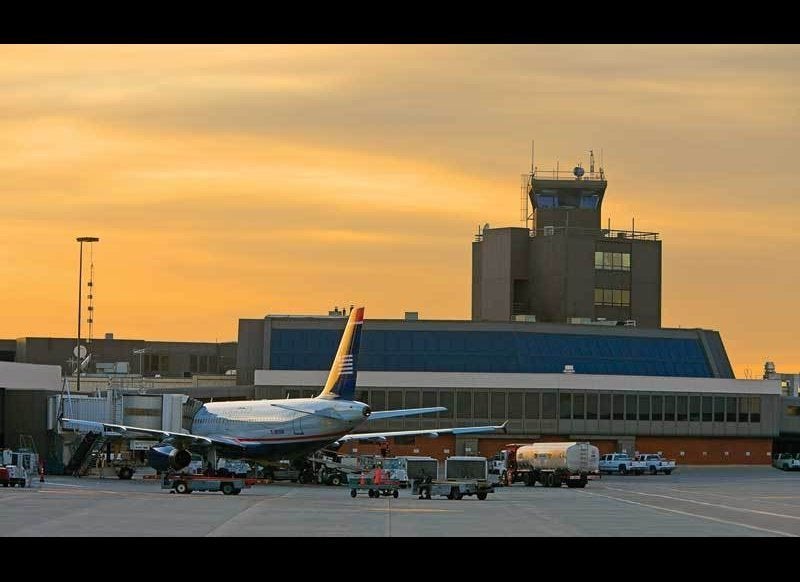 America's Best and Worst Airports for Flight Delays