There's nothing that frustrates me more than getting a salon manicure and barely making it back to my apartment with the thumb completely smeared. What a waste of $12. I've had much better results polishing my fingernails at home while watching a Lifetime movie. By the time the drama ends, at least I know that my mani is for sure dry. Yet, like most women, I'm forced to face the inevitable just two days later: chipped nails.
While all the nail pros swear that the key to a long-lasting manicure is a good top coat (and touching up the tips every few days), we wonder who has the time or the patience to do that? And why should we when the writing on that clear bottle promises chip-free nails?
Determined to find a top coat that indeed comes out on top, we asked a few staffers here at Huffington Post to try some of the best nail polish brands for one week. Click through the slideshow below to find out which top coats offered the best barrier against everyday run-ins. Then tell us your favorite in the comments section.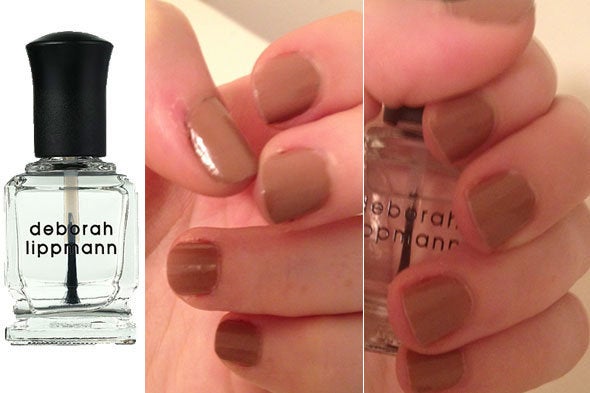 Top Coat Nail Polish Challenge
Related