Building sets have always encouraged kids to use their imaginations to build up their own adventures and worlds. The possibilities are endless as kids combine the tiny bricks and construction pieces from different kits to create new designs. Even though most kits a set of easy-to-follow instructions, kids will typically decide to build what's in their minds, not what's on the box.
More than just a toy, building sets teach kids important life skills such as following directions, taking their time, and how to work as a team (or solo!). Check out some of the best construction toys kids will be begging for this holiday season: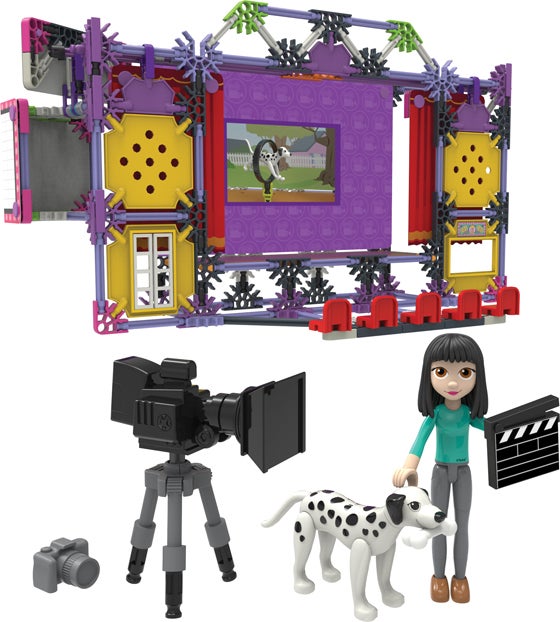 I'm ready for my close up! An extension of K'NEX's empowering Mighty Makers line, this set lets kids film the next big movie with Lily and her dog Zoom. Kids will build the stage where the film shoot takes place, and rebuild the stage into a theater to watch the final piece. This 308-piece kit also comes with a film camera, movie clapper, dog bones, a hoop, theater chairs, and graphic panels. Beyond just a building set, kids will learn about different filming techniques and how to make their own movies with a smartphone or small tablet. Lights! Build! Action!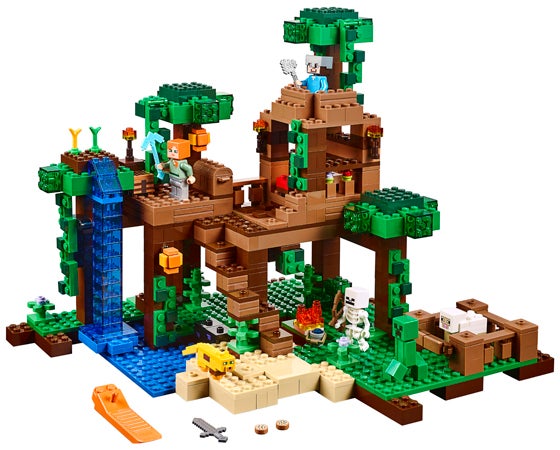 The virtual building blocks from the popular sandbox video game Minecraft now come in hands-on Lego pieces. Kids can build a tree house with more than 700 bricks, complete with a waterfall slide secret trapdoor, Steve and Alex minifigures, plus a Creeper, a skeleton, an ocelot, and a sheep. The set also includes battle-ready accessories such as a helmet, a sword, a bow, armored leggings, a crafting table, a bed, a fire, and everything kids need to defend the tree house from intruders. Kids can rebuild the set to have endless Minecraft adventures—just watch out for the trapdoor!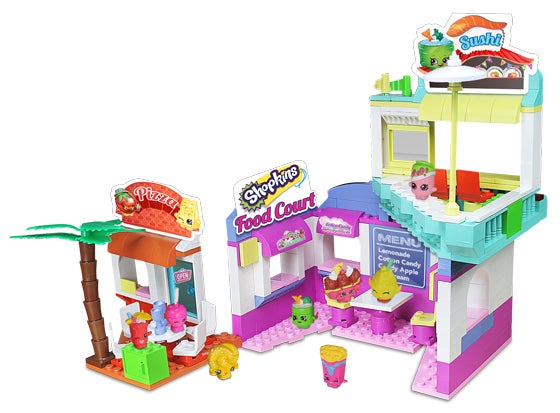 Kids can expand their buildable Shopkins world with this new food court set, which features more than 330 pieces for kids to build a pizza parlor, a sushi restaurant, and more (yum!). Kids can build their own tiny collectible characters Candy Apple, Candi Cotton, Suzie Sushi, Little Sipper, Banana Splitty, and Pretz-Elle, or mix and match their favorites to create entirely new silly characters such as Suzie Splitty and Banana Cotton! The C3 construction line is also compatible with all major construction brands, so kids can build and shop 'til they drop!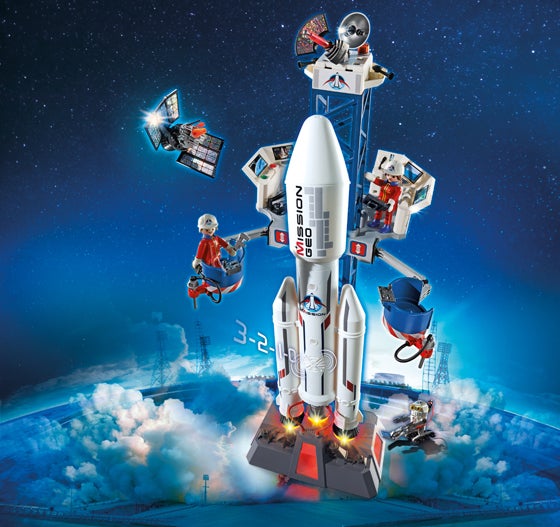 To infinity and beyond! Kids can build this mission-ready rocket, which comes with working lights and sounds. When all built up, the rocket measures more than a foot long. The maintenance platform moves, so kids can help the space technicians inspect the rocket prior to launch. With more than 100 pieces, the set includes two figures, a rocket, a launch structure, a satellite, a repair robot, mechanical tools, a computer, and more accessories. Three…two…one…blast off!
Laurie Schacht, also known as The Toy Insider Mom, has covered the toy industry for more than 20 years. The Toy Insider is a year-round resource for parents, grandparents and other gift-givers looking for the best toys for their kids. The Toy Insider also produces an annual holiday gift guide featured in Family Circle magazine. Visit thetoyinsider.com for the latest toy news, reviews, giveaways, and more.
Calling all HuffPost superfans!
Sign up for membership to become a founding member and help shape HuffPost's next chapter
This post was published on the now-closed HuffPost Contributor platform. Contributors control their own work and posted freely to our site. If you need to flag this entry as abusive,
send us an email
.