There are songs that inspire us to travel, and then there are songs that cause us to stop, drop everything and run toward the nearest airport at full speed.
We asked HuffPost readers, editors and avid travelers to name songs that ignite their senses of wanderlust. The result is a playlist of travel songs so good, they're basically vacations in themselves. Just press play to take a break at your desk, on a walk or before bed.
Do these songs have you itching to take a trip? Feel free to sign up for HuffPost's 30-Day Take A Break Challenge, and we'll help you get there.
Send Me On My Way, by Rusted Root
Smooth Sailin', by Leon Bridges
Take It Easy, by the Eagles
Surfin' Safari, by The Beach Boys
Island In The Sun, by Weezer
Heaven's In New York, by Wyclef Jean
Waka Waka (This Time For Africa), by Shakira
On the Road Again, by Willie Nelson
Walking on a Dream, by Empire of the Sun
Somewhere On A Beach, by Dierks Bentley
Fast Car, by Tracy Chapman
Every Teardrop Is a Waterfall, by Coldplay
Carolina In My Mind, by James Taylor
One Day / Reckoning Song, by The Mojos
Wagon Wheel, by Old Crow Medicine Show
California, by Phantom Planet
Good Life, by OneRepublic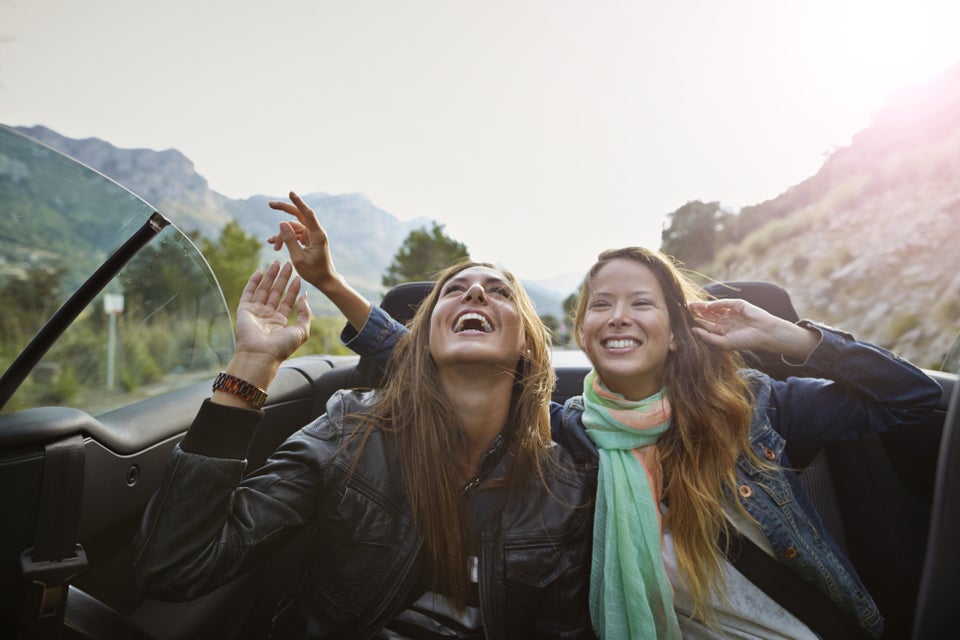 12 Ingenious Travel Hacks Everyone Should Know