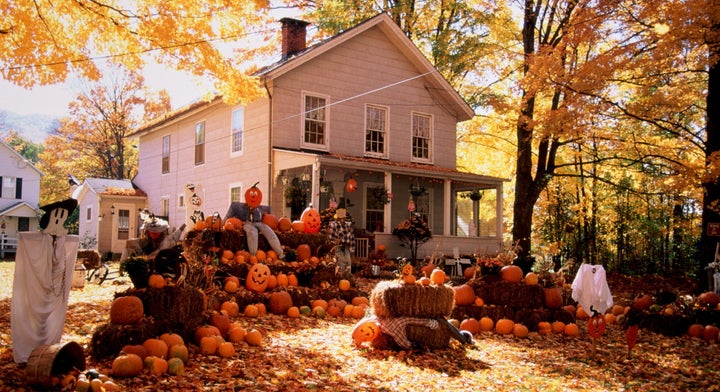 Here are the best trick-or-treating neighborhoods in the U.S., courtesy of the real estate experts at Zillow. Not only are homes in these neighborhoods located close together (to expedite walking time), but they're also highly-priced (aka likely to give out BIG candy bars), have low crime rates (aka safe) and have large populations under age 15 (aka friendly to kids of all ages). Start drafting your map, 'cuz the country's best trick-or-treating neighborhoods are:
10. River Park in Sacramento, CA
9. Country Club in Denver, CO
8. Del Mar Heights in San Diego, CA
7. Beacon Hill in Boston, MA
6. Ravenswood Manor in Chicago, IL
5. Alhambra in Phoenix, AZ
4. Upper East Side in Milwaukee, WI
3. Pacific Palisades in Los Angeles, CA
2. Cambrian Park in San Jose, CA
1. Presidio Heights in San Francisco, CA
Feeling exhausted just looking at all that candy? You can always turn trick-or-treating into a workout...