A harbor seal explores a kelp forest off the coast of San Diego. A brilliantly colored shrimp makes its home within the soft, curling tendrils of an anemone. A pod of dolphins swim gracefully in pristine Hawaiian waters.
Kyle McBurnie's wide-angle picture, seen below, won the overall "seal of approval," taking home the title of best overall photo. The grand prize is a cruise to the Bahamas -- which should provide plenty of opportunities for McBurnie to hone his already impressive skills.
(Story continues below) The annual contest is open to all amateur photographers who earn no more than 20 percent of their income from their photography. It includes categories for wide-angle, macro and student-submitted photos.
Harbor seals are the most widely distributed species of seal, with a range that spans temperate to arctic waters along the coasts of North America, Europe and Asia, according to the NOAA Fisheries Office of Protected Resources.
The animals, which are the only freshwater population of harbor seals in the United States, live in a lake 200 miles southwest of Anchorage. According to the Center for Biological Diversity, an advocacy organization, the seals are threatened by industrial development that could affect their fishing grounds. They also face potential threat from climate change.
LOOK: 2013 Annual Underwater Photography Contest Winners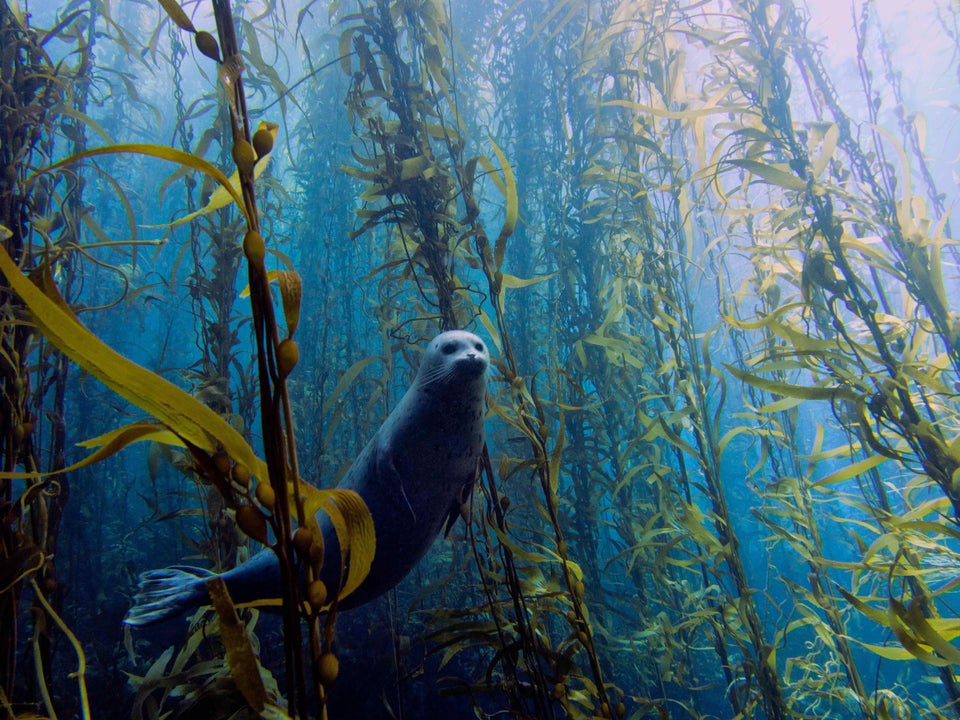 Best Underwater Photos 2013
Related
Popular in the Community