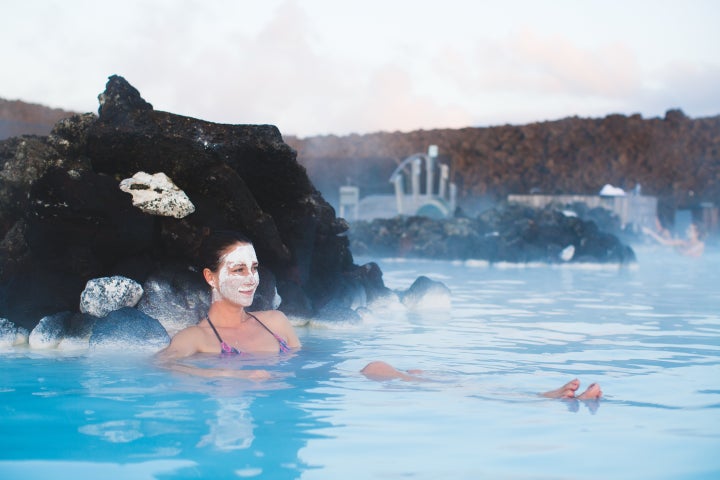 Sobriety can change your life in many ways. That includes your travel experience.
"When I stopped drinking, I thought that my travel and social life would be over. Instead, stopping drinking actually improved my travel and social life," James Clark, a travel blogger and founder of Nomadic Notes, told HuffPost. "When I stopped drinking, I was no longer nursing hangovers on the weekend, and I had more energy (and money) to do other things. With this extra time and energy, I started finding out what it is I might like to do."
Maintaining sobriety can be a difficult feat, and some types of travel experiences may be less enjoyable or more full of temptation than others. Of course, you can go anywhere if you're sober and partake in pretty much any kind of activity. Be My Travel Muse CEO Kristin Addis ― who stopped drinking a year ago ― explained, "I'd say anywhere can be good sober, although it depends on how comfortable you are with it."
For those who are less comfortable, some types of travel may feel more sober-friendly than others. HuffPost reached out to a number of travel experts for recommendations of types of excursions that are ideal for people who don't drink. Keep scrolling for 12 of their ideas.
Meditation Retreat
"If you'd rather be surrounded by people who aren't partying, I'd look into retreats. I've done meditation and yoga retreats, and it helps because you're with people who have the objective of being healthy." ― Kristin Addis, CEO of Be My Travel Muse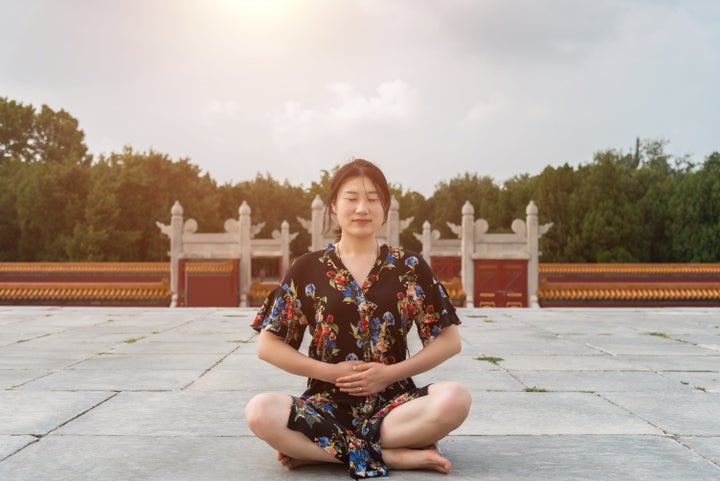 Hiking And Camping
"If the goal is for a sober traveler to stay sober (and maybe stay away from temptation), one option is to head for the great outdoors. If you go camping, hiking or trekking, there doesn't have to be any booze unless you specifically bring it." ― Marek Bron, travel blogger at Indie Traveller
"My first thought on travel options for nondrinkers are active outdoor adventures! Backpacking and camping trips are a must in the summer. The extra weight of alcohol when you're carrying it yourself is just too much; plus, playing hard all day requires a clear head and hangover-free body. Consider Joshua Tree, Yosemite or Zion National Park. For water lovers, I recommend rafting the Grand Canyon and surfing in Hawaii, Southern California, Mexico or Costa Rica. The waves are best early in the morning, which is more incentive not to spend the night drinking." ― Sarah Stocking, destination editor at Lonely Planet
Ski Trip
"I know people make a big deal about après-ski, but that's another trip best done sober. Being clear-headed and on the mountain early ensures that you beat the crowds." ― Stocking
Spa Vacation
"Luckily, lots of restaurants and bars serve 'mocktails,' which are their nonalcoholic version of alcoholic drinks, but if you'd rather avoid that party beach town, you could go on a detox or spa retreat when the goal is to rejuvenate the body, mind and spirit." ― Lola Akinmade Åkerström, travel writer and National Geographic photographer
City Break
"City breaks can be amazing sober vacations, too. Instead of going to a bar in the evening, treat yourself to something you wouldn't usually, like a musical theater show. Give yourself time to wander around the city. Bring a journal and reconnect with yourself; indulge in the things you're too busy to do at home." ― Stocking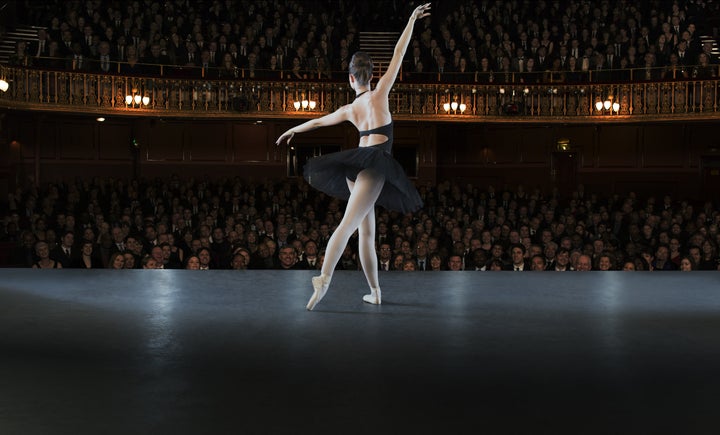 Sports Travel
"Pick a sport you love or want to get into, like hiking, diving, rock climbing or surfing. When people have traveled somewhere to do a sport, they still may drink a bit but their objective is not to party. Anywhere in the world can provide such options!" ― Addis
Wellness Getaway
"I would suggest tropical destinations and places that focus on wellness. I would suggest places like Brazil and Bali because you have endless access to fresh coconuts, which are a great replacement for alcohol even if your travel buddies are drinking. Both countries offer tons of options for smoothies, fresh juices and overall really great healthy foods." ― Jessica Nabongo, founder of boutique travel agency Jet Black and travel blogger at The Catch Me If You Can
"Whenever I'm in need of a detox or alcohol-free vacation, I turn to health and wellness-based resorts or getaways ... Last summer, I had the opportunity to visit Canyon Ranch in Lenox, Massachusetts. The entire resort is centered around wellness, with an emphasis on healthy food choices and activities. They don't even serve alcohol on the property, so there's no chance of feeling out of place for not ordering a drink with your meal. They also offer tons of activities like biking, kayaking, hiking and fitness classes that are included with your stay, as well as interesting workshops and classes. There's also an on-site spa to really have you feeling refreshed by trip's end. The company also has resorts in Arizona, Vegas and on a cruise." ― Jaymee Sire, TV host and food and travel blogger at e is for eat
Adventure Excursions
"I'd recommend avoiding all-inclusive resorts and places that exist primarily for club culture, like Ibiza. Adventure holidays are a great option, as the focus of the trip is elsewhere. Many state and national parks don't allow alcohol anyway!" ― Bailey Freeman, destination editor at Lonely Planet
"I recommend incorporating adventure, healthy living and personal growth to create a dream sober vacation! Yoga retreats and adventure tours, which give you a mix of activities and time for introspection, are great for this. I run a yoga and adventure retreat company, and my mission is to help people in recovery get outside of their comfort zones and travel to bucket-list destinations in a healthy way." ― Carrie Hoffman, world traveler and co-founder of the alcohol-free Bigger Life Adventures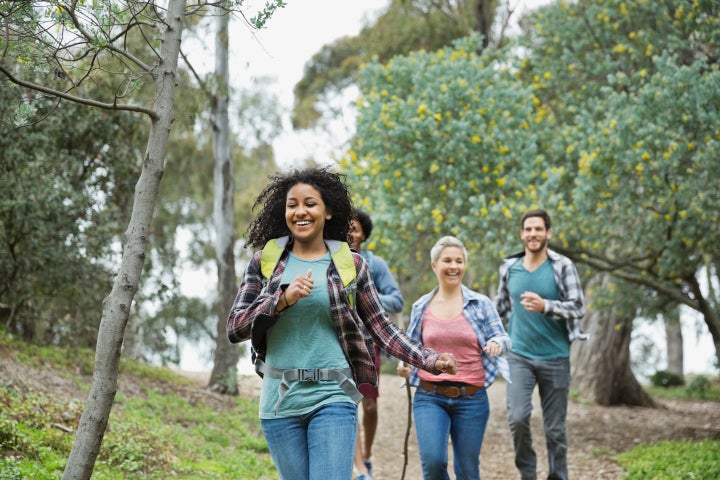 Volunteer Holidays
"If you ask me, drinking is not really a prerequisite for a good vacation. I've done my fair share of 'drinking holidays' with college friends, but now, while I don't mind the occasional beer or whiskey, I certainly don't travel to drink! For people who don't drink, I recommend meaningful holidays depending on personal interests. These could include a yoga holiday, mountain hiking or a volunteer holiday." ― Shivya Nath, travel blogger at The Shooting Star
Road Trip
"I have had some fun times visiting places in the U.S. where many of the family-style restaurants just don't offer beer or wine. You can't be expecting cocktails and wine lists in eastern Tennessee, for example. As a New Englander who is used to his dinnertime wine and favorite beers at every stop, it was refreshing for me to experience life in the country's Bible Belt. It's a place were patrons get up and dance wildly to banjo music in a country cooking restaurant while sipping sweet ice tea. Dance like crazy, laugh like kids, and do it all without the benefit of adult beverages. Refreshing! The majority of family-style restaurants in some parts of the U.S., especially the more religious parts of the country, don't offer alcohol, so we just enjoyed the country music and danced with everyone else." ― Max Hartshorne, editor of the travel website GoNOMAD.com
Sober Group Travel
"Traveling while sober can be tricky. There are companies that cater to that specific niche like Sober Vacations and Sober Celebrations, which are great for group travel." ―Annette Richmond, blogger and travel journalist
Nondrinking Destinations
"Many Middle Eastern countries such as Jordan and Egypt are great places to visit if you'd rather not be surrounded by easily accessible alcohol." ― Åkerström
"I'd try to find countries where drinking is not such a big part of the agenda. For instance, take a trip to the Middle East, and they will regale you with endless cups of mint tea, and after a while, you'll feel the same collegiality that one feels when imbibing on booze. I've sat around with people there in places like Iran and while we did sip on their nonalcoholic beer, but it was better just enjoying the tea. After getting used to it, even devoted tipplers can adapt and have fun. It's funny how much better the conversation can go when it's mint tea and not wine." ― Hartshorne
Quotes have been edited and condensed for clarity.