For a domestic vacation that won't break the bank this year, check out these 50 affordable hidden gems. Hotel search trivago.com has compiled a list of the best value destinations on home turf for 2014. Based on the yearly average overnight price of a standard double room, combined with the destinations' overall hotel reputation (based on over 82 million traveler reviews), the index showcases the country's tops in terms of delivering the biggest bang for your buck on vacation.
Florida, California, Georgia, Colorado -- plenty of high value destinations
Within the top 50 list, Florida took seven places in total (Port Charlotte, Panama City, Vero Beach, Fort Myers, Daytona Beach, West Palm Beach, and Fernandina Beach). California tied with Florida for the most represented state in the index, also with seven destinations ranking highly in terms of affordability and hotel quality (San Clemente, Crescent City, Sacramento, Big Bear Lake, Temecula, South Lake Tahoe, and Morro Bay).
Colorado and Georgia had three destinations each to make the ranking. Oregon was represented by picturesque Ashland and Bend, while Nevada was represented by gambling destinations Las Vegas and Reno. No destinations in Hawaii made the list. All but four of the top 50 highest value destinations have an average nightly rate below $150.
Why go: This ecotourism hotspot along Florida's Gulf Coast, with its surrounding Gulf Islands, was named by SAIL magazine one of the "10 Greatest Places to Sail." The port city is off the beaten tourist path, but offers world-class fishing, birding, hiking, boating, as well as top Florida luxury.
Why go: This fun-loving, historic town has attracted visitors since the 1870s due to its plethora of natural mineral springs. It also serves as the gateway to Colorado's most popular free park and stunning geological wonder, Garden of the Gods, which has meaningful historical ties to many a Native American tribes.
Why go: Colossal limestone cliffs, the clear turquoise waters of Bear Lake, thick woodlands, and plenty of wildlife make a drive through Logan Canyon one you're unlikely to forget. The region is also known for its plentiful rock climbing and hiking opportunities. Visit in the fall, when the valley is ablaze with color.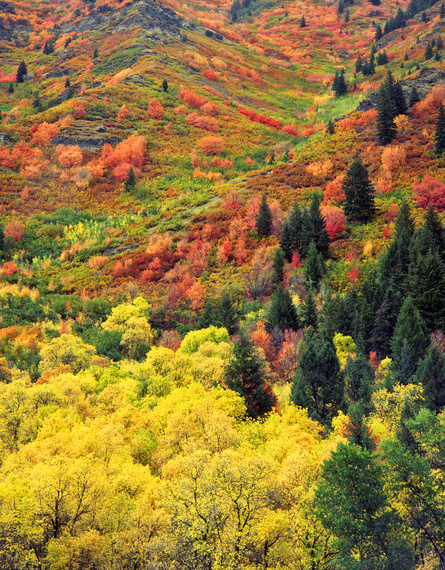 Why go? Surrounded by the four Golden Isles, this coastal colonial city lined with southern live oaks and palms is a golfer's paradise all year round. Take a stroll along the marina or in the charming, historic downtown.
Why go? Bordering the beautiful Lake Champlain and surrounded by the Adirondack and Green Mountains, Vermont's largest city was named by Outside Magazine one of America's "Dream Towns." It's scattered with beautiful churches and universities, giving the city a feeling of old-timey sophistication.
Why go? This eclectic Victorian resort village is one the National Register of Historic Places and named by the National Trust for Historic Preservation one of America's Distinct Destinations. There are no traffic lights and no streets meeting at a 90-degree angle. Visitors can scuba dive in the stunning Beaver Lake or take a trip to the Thorncrown Chapel, a modern architectural marvel nestled in the Ozark Mountains.
Why go? Sioux Falls is one of the fastest growing cities in the U.S., offering visitors excellent hospitality and fun activities for all ages. The falls of the Big Sioux River (dropping a total of 50 feet) are the town's main attraction and namesake. Their presence attracted over ten Native American tribes to the region before European presence.
Why go? A family vacation hotspot of incredible value, Branson has been called "Live Music Show Capital of the World," touting over 50 live performance theaters, not to mention a plethora of championship golf courses and an award-winning 1880s-styled theme park, Silver Dollar City.
Why go? For starters, it has one of the best Shakespeare festivals in the country, drawing over 100,000 people a year. Ashland is a hippy haven full of artists, students and outdoorsy types -- who play year-round in its luscious mountains, parks, lakes, and forests.
Why Go? Lying at the foot of the Rocky Mountains, Idaho's capital and largest city is taking pride in its move from small town life to blossoming metropolitan area. Tube along the Boise River, watch a horse race, or for football people, a trip to the beloved blue turf stadium of the Boise State Broncos is a must.
Here's the complete list:
Port Charlotte, FL
Manitou Springs, CO
Logan, UT
Brunswick, GA
Burlington, VT
Eureka Springs, AR
Sioux Falls, SD
Branson, MO
Ashland, OR
Boise, ID
Knoxville, TN
Raleigh, NC
Orange Beach, AL
Stone Mountain, GA
Panama City, FL
San Clemente, CA
Fort Collins, CO
Steamboat Springs, CO
Springfield, IL
Madison, WI
Baton Rouge, LA
Crescent City, CA
Bend, OR
Coeur d'Alene, ID
Wildwood, NJ
Rapid City, SD
Pigeon Forge, TN
Sacramento, CA
Big Bear Lake, CA
Hanover, NH
Vero Beach, FL
Louisville, KY
Traverse City, MI
Fort Myers, FL
Reno, NV
Temecula, CA
Kansas City, MO
Daytona Beach, FL
South Lake Tahoe, CA
Salt Lake City, UT
Dallas, TX
Memphis, TN
West Palm Beach, FL
Portsmouth, NH
Morro Bay, CA
Princeton, NJ
Savannah, GA
Fernandina Beach, FL
Plymouth, MA
Las Vegas, NV
Related