To be a successful vegetarian is to understand how to come up with the best meals that accommodate your restrictions. Once you go vegetarian, beans, soy and every single vegetable in the entire world become your best friends. Therefore, after you've been a veggie for a while, you kind of develop a favorite dish -- a solid standby you can always go to when the going gets tough.
Thankfully, many different cuisines embrace vegetarian dishes. It can be hard to choose your absolute favorite Indian meal or your favorite pasta dish. But there are classics, and they must be ranked. Henceforth, we give you the top 19 vegetarian foods ranked from worst to best.
19. Any kind of fake meat (WORST)
Just no. Most of the time these products don't taste anything close to the real deal (except for MorningStar chicken nuggets and MorningStar sausage patties).
When you first become a vegetarian, rice and beans is just wonderfully delicious. After about a year, the taste of the two together becomes increasingly bland. After two years, the thought of just having this is laughable: There are so many better options.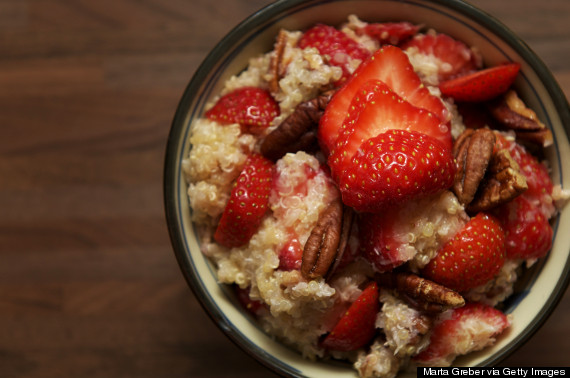 Yes, quinoa is a great source of protein and it is extremely versatile. We love quinoa! The only problem is that every non-vegetarian seems to think this trendy food is all we eat and now it's become a super-stereotypical vegetarian food. Newsflash: We really don't eat it every single day.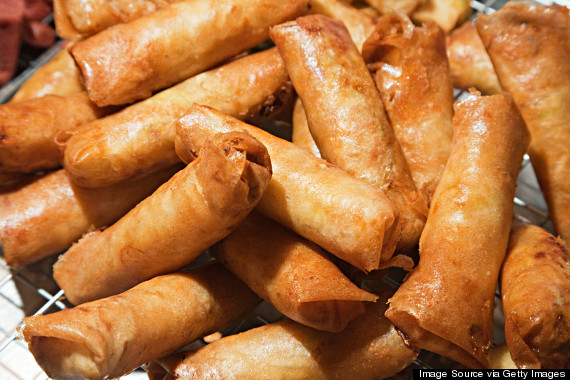 Spring rolls are cool because it makes us vegetarians feel good about being able to split appetizers at Asian restaurants. However, there's really not much to them... they are really just some veggies wrapped up and fried. Still, that doesn't mean that they aren't straight up delicious.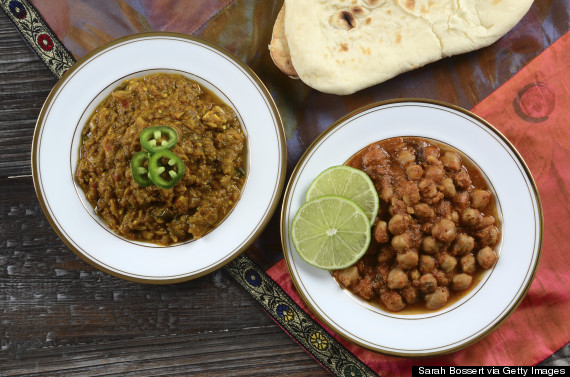 Beans are the center of so many great and different vegetarian meals: Chana Masala, lentil soup, black bean soup and countless stews. The only problem? Beans get really boring after a while.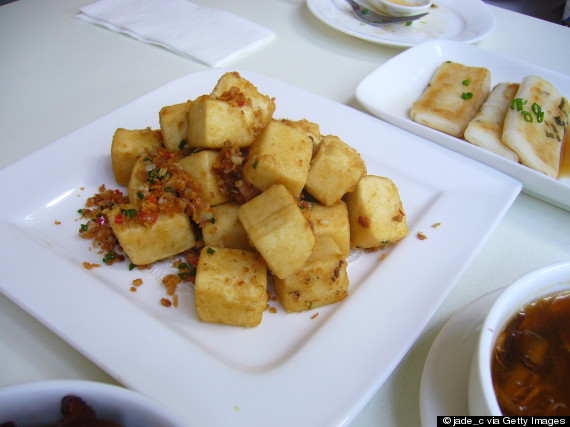 Yes, tofu is probably the most stereotypical of vegetarian foods. But there may be a reason for that. Tofu is pretty tasty, and it can be used in so many different ways. It's like a sponge, capable of soaking up a myriad of different flavors. Throw it in a stir fry, have it with peanut sauce or have it in a noodle dish. It provides great substance and texture and it doesn't hurt that a lot of Asian restaurants happily substitute meat with it.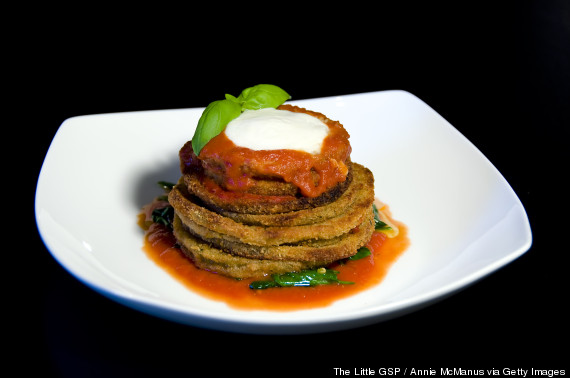 This is a wonderful thing that exists because it allows vegetarians to understand the pleasure of chicken or veal parmesan without having to break their eating choices. Plus, eggplant has such a similar consistency to meat, it's really hard to tell the difference (in our opinion). Side note: We are aware that parmesan cheese is not technically vegetarian; it contains rennet (an ingredient sourced from the stomach of calves). Therefore, very strict vegetarians should not consider this one of their favorite foods.
Many thanks to the restaurants who include a tofu scramble on their brunch menus. A perfect substitute for a vegan who wants an omelette, the tofu scramble is a perfect breakfast choice for those who have restricted diets.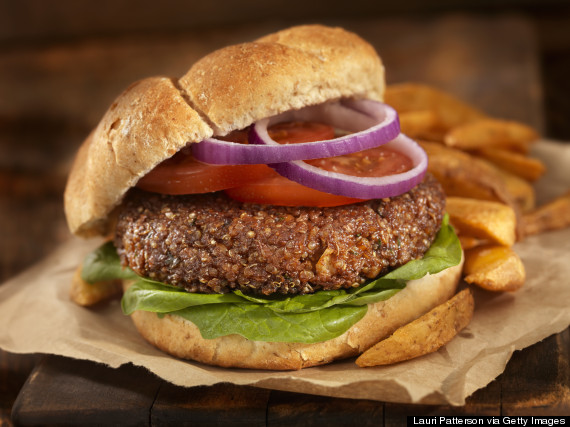 We have serious love for Gregory Sams, the man who invented the veggie burger in 1982. He understood that vegetarians get burger cravings too. Just to clarify: We're talking about real veggie burgers... you know, the ones made with black beans and mushrooms and grains. We can get pretty picky about it. Yeah, the veggie burger is our American staple.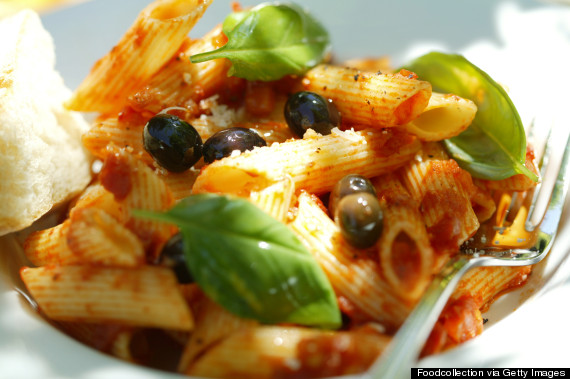 Pasta will never let you down when it comes to options: Stuffed shells, ravioli, stir-fry, and lo mein are just a few of our favorites. And, of course, the ultimate lazy vegetarian pasta meal: penne with tomato sauce. Pasta and sauce is a vegetarian's saving grace and it does the job for many easy and wonderful dinners.
Also, don't you dare forget about beautiful mac & cheese: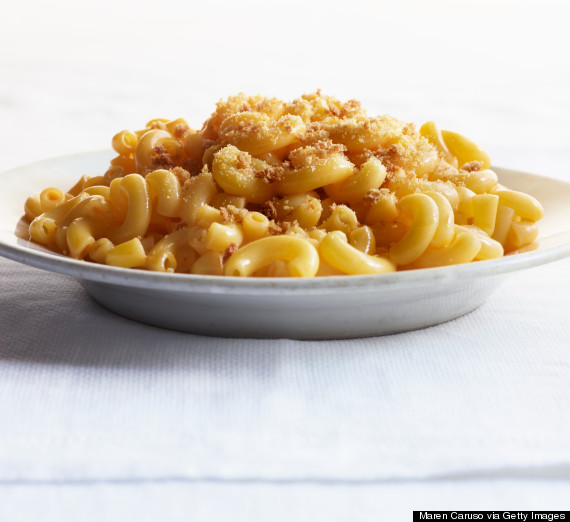 Vegetarians can enjoy just as many breakfast staples as meat eaters thanks to glorious eggs. We get to enjoy yummy veggie omelets, Eggs Florentine, eggs and potatoes, quiches and frittatas. Just hold the bacon!
8. Peanut Butter and Jelly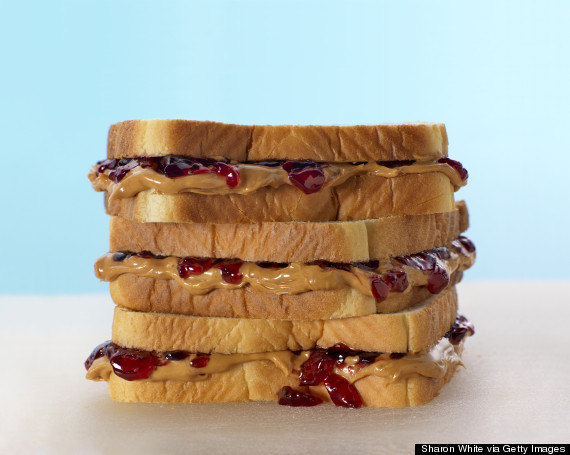 This is the one snack that meat eaters and vegetarians all enjoy as a child, therefore, it belongs in the top ten. Yes, you may eat a bunch of these when you are still figuring out how to be a proper vegetarian... but that doesn't mean that every single PB&J didn't taste absolutely scrumptious.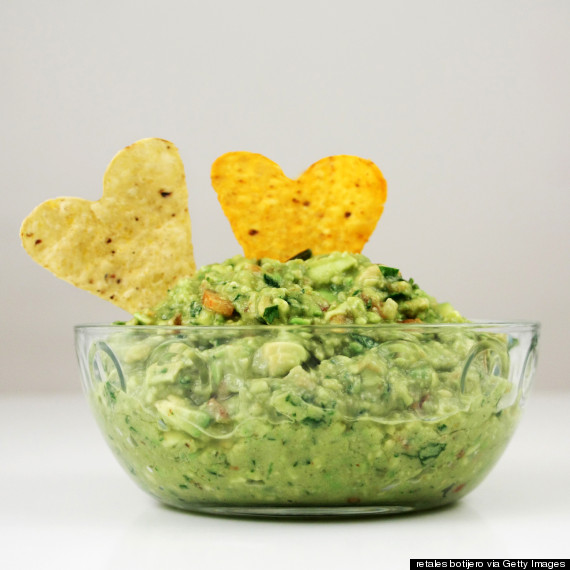 Sometimes it feels like guac was made just for vegetarians. Its the one thing that makes Mexican food very special for us. How many times have you asked, "Can I substitute guacamole for the meat?" And it's always a better choice.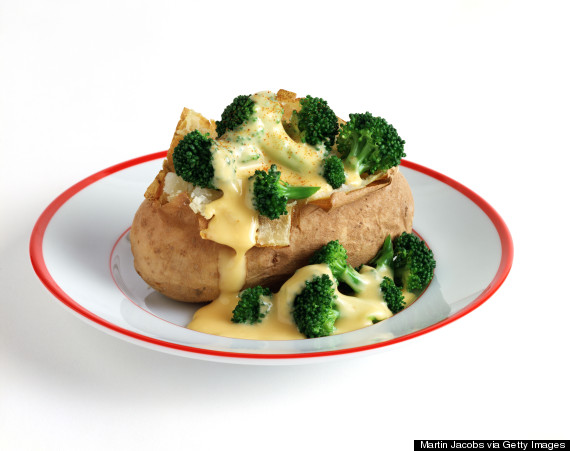 French fries, mashed, baked, chips, scalloped potatoes... need we say more?
5. Bagel and Cream Cheese
Cream cheese on a bagel is as important to a breakfast sandwich for a vegetarian as bacon is on a breakfast sandwich for a meat-eater. Without this essential combination, vegetarian on-the-go breakfasts would be majorly sad.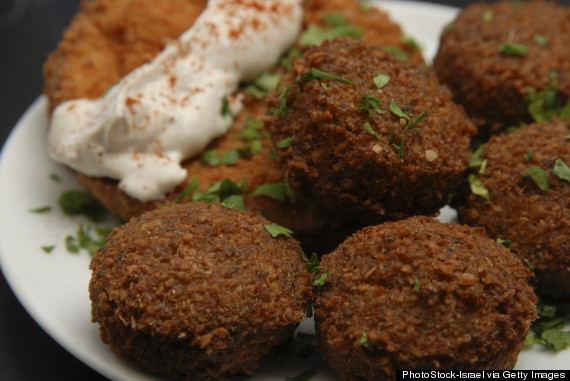 This is the vegetarian's ultimate street food. It's so good that we know some meat eaters who choose this over shawarma many times.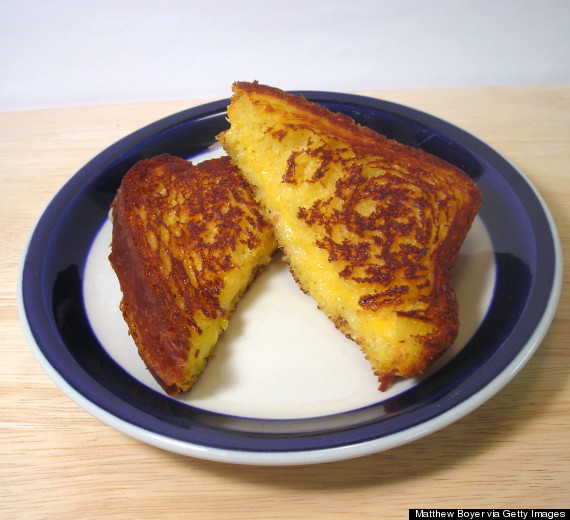 Thankfully one of the most trendy foods is mostly vegetarian-friendly. There's just nothing like two pieces of buttered white bread filled with gooey American cheese. Even the most complex of grilled cheeses are usually good to go for vegetarians. And we can always eat the dessert ones, like this amazing one made with Nutella and Mascarpone cheese from Grilled Cheese Social...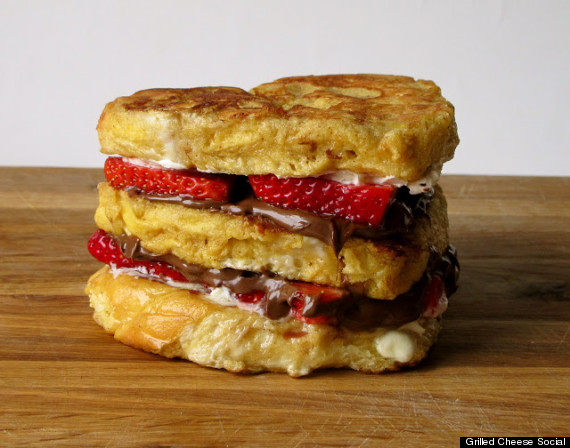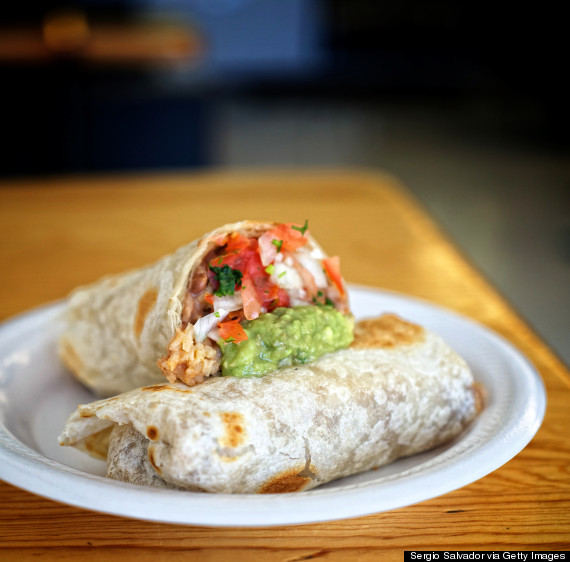 Burritos are great because they are one of the few things that seem to definitely have the fullness and taste equivalent to having meat. There are so many components of a burrito, you don't even miss or need the meat.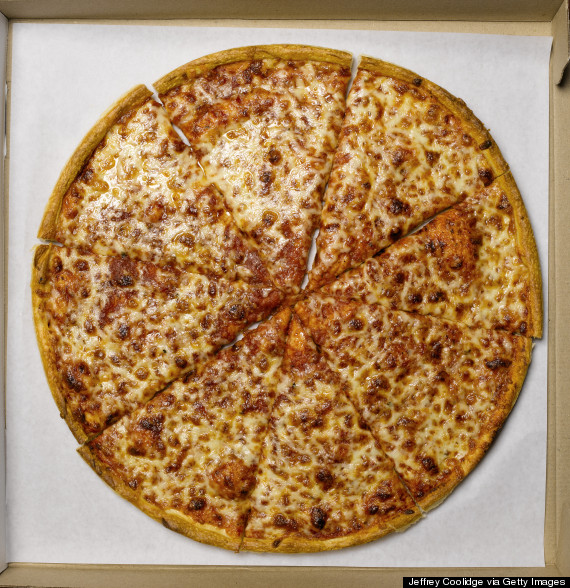 It's really simple: bread, tomato and cheese. But the complexity of pizza's greatness cannot be underestimated. Cities like New York and Chicago battle over how to perfectly make it (and Jon Stewart seems to have a serious hatred for Chicago deep dish). With all this competition, it is to the vegetarian's favor that the best pizza is when it is in its most basic form: just some cheese and sauce on great dough. It's almost impossible to make pizza taste bad (although college cafeterias certainly try). Even at its fanciest (truffle oil, overabundance of veggie toppings), it's always amazing.
Being vegetarian is awesome...
CORRECTION: This post has been updated to include additional information about cheese. Parmesan cheese contains rennet, sourced from the abomasum of calves.
Related
Before You Go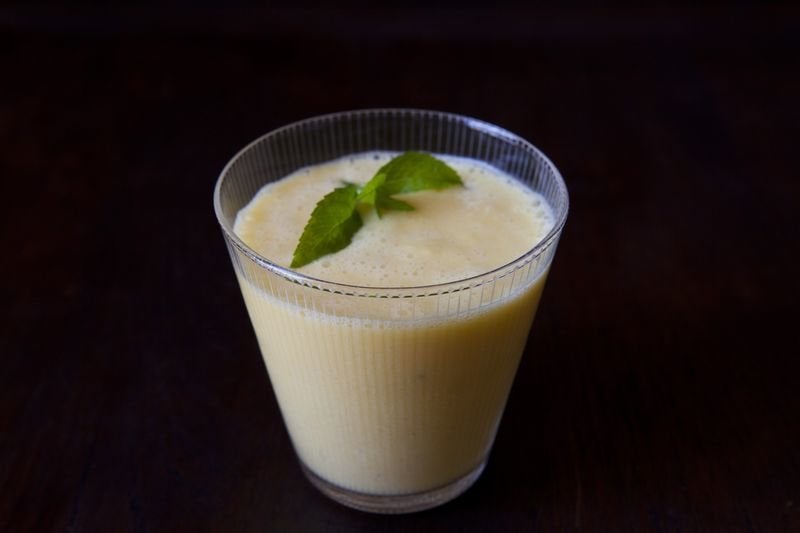 Vegetarian Indian Recipes