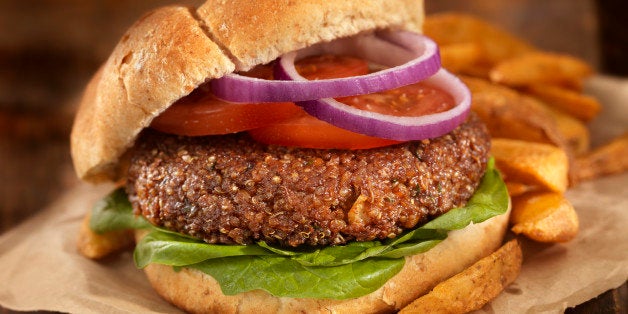 When it comes to meat-free burgers, there have never been more options to choose from.
While more and more people have expressed interest in reducing their meat intake, more companies have embraced the trend, joining trailblazing brands like Boca, Morningstar and Gardenburger in offering their own spin on plant-based protein.
But as more competitors have taken over your freezer aisle's ever-growing vegetarian section, it can be overwhelming to pick out a meat-free bun-filler. With that in mind, we got our hands on an array of veggie burgers and threw them on the grill in an attempt to separate the merely edible from the undeniably delectable.
To keep it interesting, we selected only one randomly-chosen variety per brand, including both vegetable-centric flavors and burgers that market themselves as approximating the flavor of beef. Further, our panel of tasters included both vegetarians and devoted meat-eaters who blindly evaluated each entry for its flavor, texture and overall satisfaction level. The results might surprise you.
As always, the brands included did not in any way influence the outcome of this taste test. Prices may vary. Click on each burger brand for more detailed nutritional information and an ingredients list.
The contenders!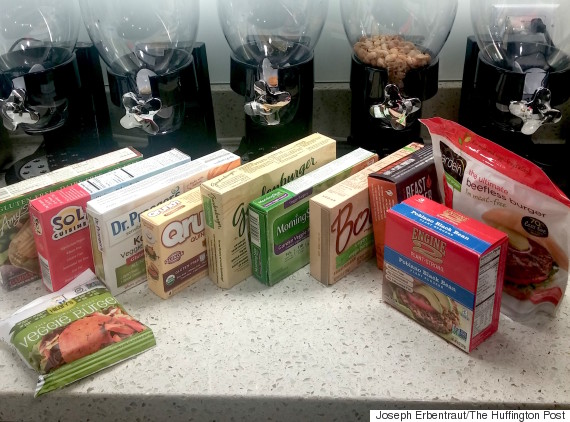 Amy's Sonoma veggie burger, Beyond Meat Beast Burger, Boca non-GMO vegan burger, Dr. Praeger's kale veggie burger, Engine 2 poblano black bean burger, Gardein ultimate beefless burger, Gardenburger original veggie burger, Hilary's Eat Well "World's Best" veggie burger, Morningstar garden veggie patty, Qrunch original qrunch burger and Sol Cuisine spicy black bean burger.
#11: Beyond Meat Beast Burger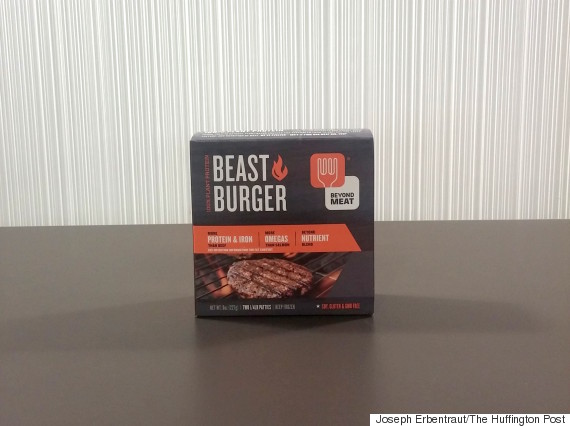 Score: 2.5 (out of 10)
Price: $5.99 for 2 ($3 each)
Comments: "Literally yelled out in disgust. Like a burger re-constituted from stinky Asian mushrooms." "Yuck. Like cafeteria meat." "Could not make it beyond the first bite. Completely grossed out by this."
1 patty = 260 calories, 16g fat, 480mg sodium
#10: Boca non-GMO vegan burger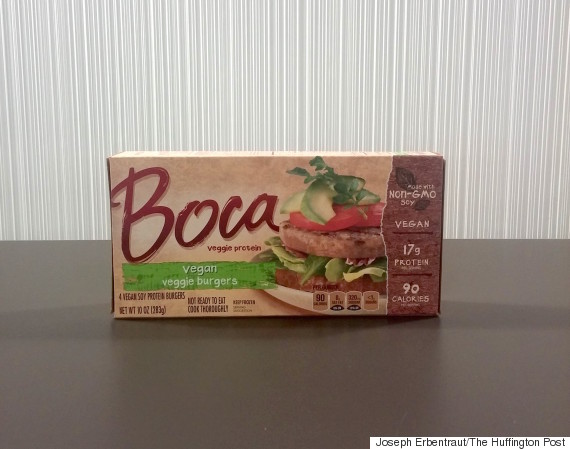 Score: 4.0
Price: $4.99 for 4 ($1.24 each)
Comments: "Has a meaty texture." "Bland." "Very generic and chemical-y." "Tastes smoky like meat, like an overcooked meat patty." "Not tasteless, but like plastic."
1 patty = 100 calories, 2.5g fat, 470mg sodium
#9: Amy's Sonoma veggie burger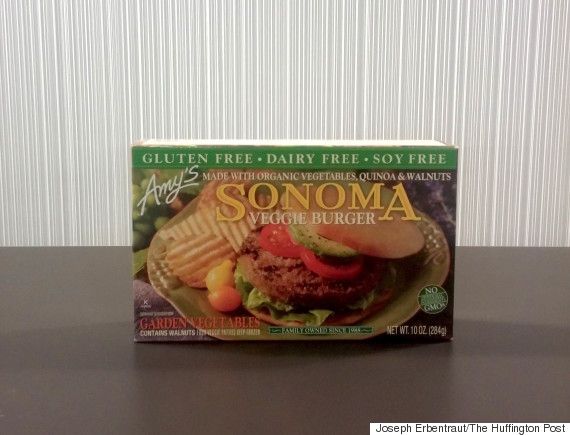 Score: 4.9
Price: $6.49 for 4 ($1.62 each)
Comments: "Really nice seasoning on this one." "A bit too crunchy but decent flavor." "Salty." "Conjures all the flavors and textures of that one sad, lonely veggie burger leftover at the BBQ."
1 patty = 140 calories, 5g fat, 450mg sodium
#8: Engine 2 poblano black bean burger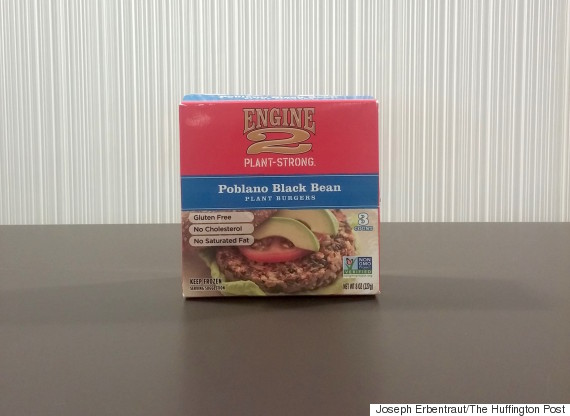 Score: 5.3
Price: $4.99 for 3 ($1.63 each)
Comments: "Good flavor but the black beans were a bit overpowering." "This tastes like something I'd make at home when my heart is only half into it." "No seasoning." "Meh."
1 patty = 130 calories, 2.5g fat, 100mg sodium
#7: Sol Cuisine spicy black bean burger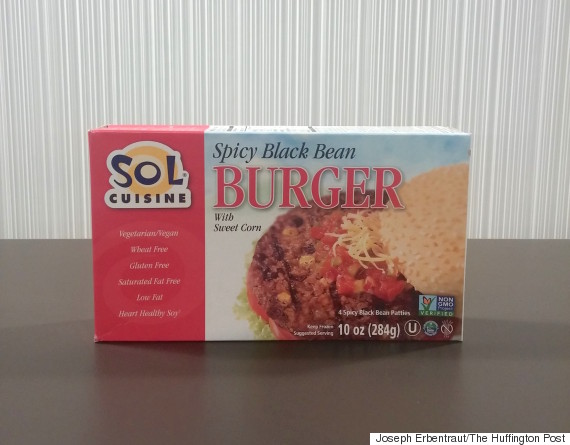 Score: 5.8
Price: $4.99 for 4 ($1.24 each)
Comments: "Weird texture but pleasantly surprising taste! Dry though." "Weird aftertaste." "The texture reminded me of chicken." "Could be tasty with fixings."
1 patty = 90 calories, 1.5g fat, 360mg sodium
#6: Qrunch original qrunch burger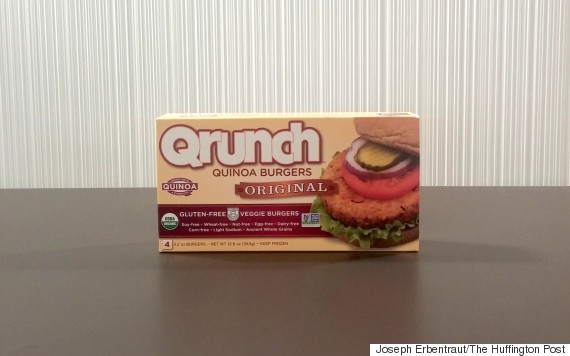 Score: 5.9
Price: $6.39 for 4 ($1.60 each)
Comments: "So good! Like chicken!" "Really fresh and unusual tasting. Refreshing." "Tasted a little like hush puppies, which was a surprise." "Flavorless and dull."
1 patty = 190 calories, 11g fat, 150mg sodium
#5: Dr. Praeger's kale veggie burger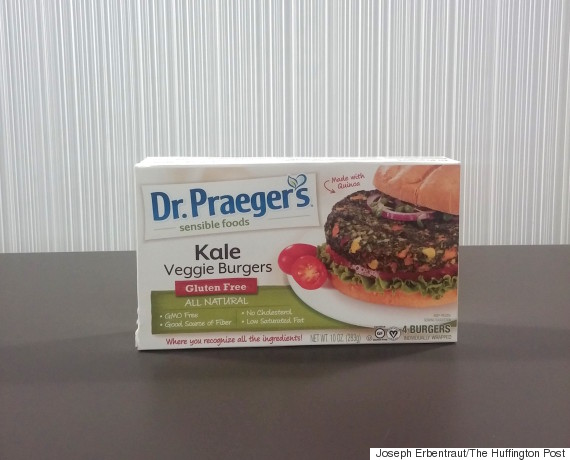 Score: 6.0
Price: $4.69 for 4 ($1.17 each)
Comments: "Delicious and very healthy tasting, lots of depth here." "Loved the flavor." "Super delicious and love the transparency of seeing lots of veggies in it." "Overpowering spinach flavor."
1 patty = 130 calories, 7g fat, 250mg sodium
#3 (tie): Gardein ultimate beefless burger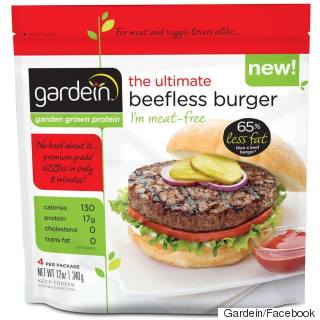 Score: 6.1
Price: $4.99 for 4 ($1.25 each)
Comments: "Tastes like my mom's meat loaf in a really great way. Love." "Most burger-like in texture and flavor. Heavy Worcestershire sauce. I'd go for round 2." "The most realistic!"
1 patty = 130 calories, 4.5g fat, 320mg sodium
#3 (tie): Hilary's Eat Well World's Best veggie burger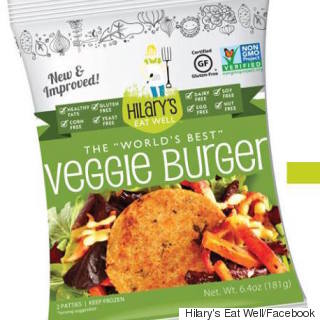 Score: 6.1
Price: $3.69 for 2 ($1.89 each)
Comments: "Like crushed, reconstituted popcorn, the texture of fried fish." "Popcorn-y but in a good way! I'd devour this." "I like the flavor but a crunchy texture that I don't prefer."
1 patty = 210 calories, 9g fat, 340mg sodium
#2: Gardenburger original veggie burger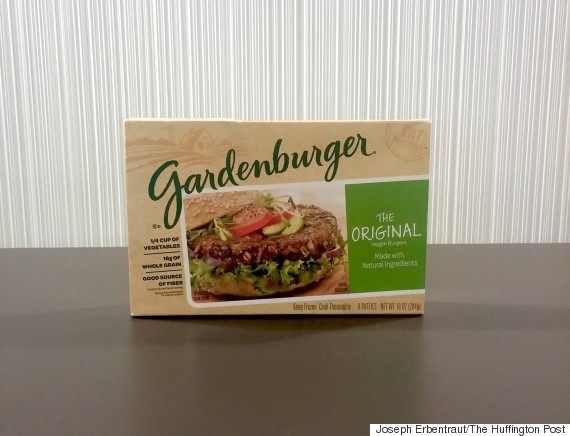 Score: 6.8
Price: $4.49 for 4 ($1.12 each)
Comments: "Cheesy and tasty! First burger that didn't seem dry and mealy." "A little bit greasy but satisfying the way greasy food — i.e. burgers — should. Overall, I'd have another." "The texture was slimy." "It smelled great cooking!"
1 patty = 110 calories, 3g fat, 490mg sodium
#1: Morningstar garden veggie patty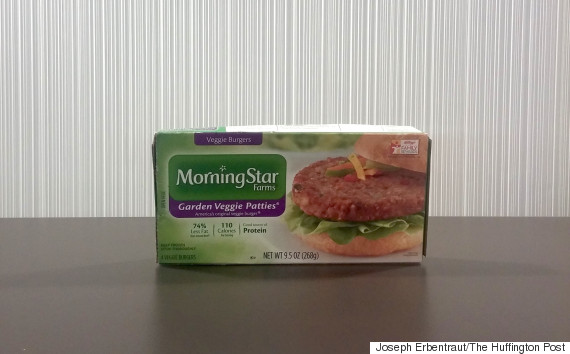 Score: 7.1
Price: $3.99 for 4 ($1 each)
Comments: "Very deep flavor, you can actually taste the vegetables." "A vague hint of soy flavor." "Very satisfying!" "It does not stir a fire in my tastebuds. Umami? More like umam-meh."
1 patty = 110 calories, 3.5g fat, 350mg sodium
Related
Before You Go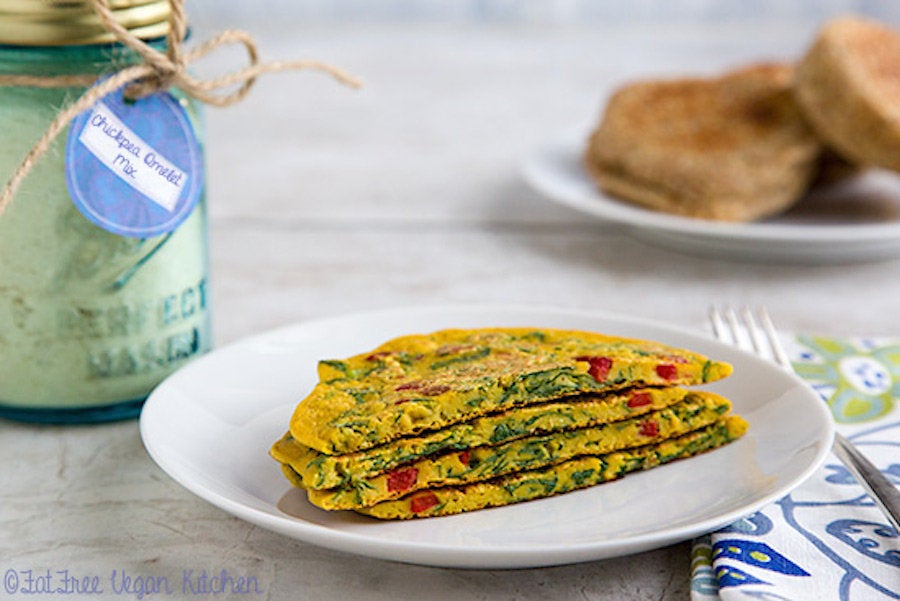 Impressive Vegan Hacks