Spring break and summer vacations should be times to kick back, relax and spend time with family and friends. Road trips have always been a popular option for students or families, and choosing the right vehicle can make or break your adventure. Here are the best vehicle choices for taking a trip with friends or piling up the family for a trip across the country!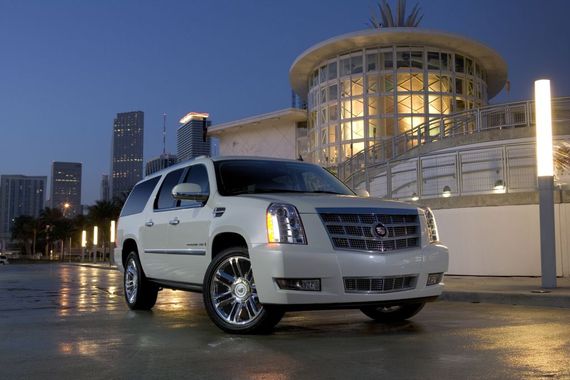 Cadillac Escalade ESV AWD: This extended SUV is the perfect choice when traveling with family. It boasts lots of space for cargo, comfortable seats for all, a very smooth ride, and it's nice enough to take to the finest restaurants you could imagine. The Cadillac Escalade ESV Platinum Edition amps up the road trip experience with features like LED headlights, power running boards, and a rear seat entertainment system with two monitors.
Jeep Grand Cherokee: This midsize SUV is the most awarded SUV of all time. The Jeep Grand Cherokee can seat five and is one of the most comfortable rides out there. This could be an easy fit for a family of four or a spacious adventure vehicle for a group of friends. With its classy and modern body style, you will feel like you're getting the entire bang for your buck. The U.S. Government awarded the 2014 Jeep Grand Cherokee with the Five-Star side crash rating and this Jeep returns about 30 mpg on the highway allowing around 700 miles between gas stops.
Volkswagen Jetta Sportwagen: If you're looking for a smaller family vehicle, the Jetta Sportwagen should be your go-to ride. Behind the rear seats, the trunk has 33 cubic feet of storage, similar to the space in an SUV. This Jetta also includes 115-volt household plug for all the gamers in your life. This family friendly feature is the perfect thing to charge phones, tablets or hand-held games.
Chevrolet Corvette: Attention all luxury car lovers! The Chevy Corvette is the perfect thing for your spring break get away. Imagine the warm wind blowing through your hair as you cruise with the top down. The corvette is fast, fuel-efficient and spacious enough for you and your travel buddy. The cargo capability includes 22 cubic feet of space and should return about 30 mpg on the highway.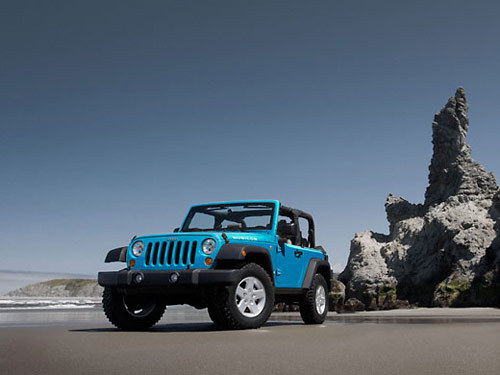 Jeep Wrangler: For the adventure seekers out there, the Jeep Wrangler could be the perfect possibility with the two-door option, or the four-door Wrangler Unlimited option for a family based trip. Removing the roof is also an option for both styles, making it a fun addition to your trip with your family or group of friends. Chrysler's Pentastar 3.6-liter V6 engine is standard for the two-door Wrangler and four-door Wrangler Unlimited and earns decent fuel economy with an EPA rating of 21 MPG.
Ford F-150: If you are worried about legroom, this Ford truck has plenty of space for you to stretch out in. The F-150 is easy to get in and out of, and has a large amount of storage for luggage. This truck comes in two and four-wheel drive, depending on your type of road trip. Not only is there plenty of room for your luggage, but an F-150 truck can tow over 8,000 pounds, which is perfect for hauling a boat out to the lake.