When you start your Monday with good news and a delicious breakfast, it can lead to a great day. So we've partnered with Jimmy Dean to bring you the top feel-good stories happening across the country, perfect for sharing with family and friends. They remind us that together, we can make the world a better place.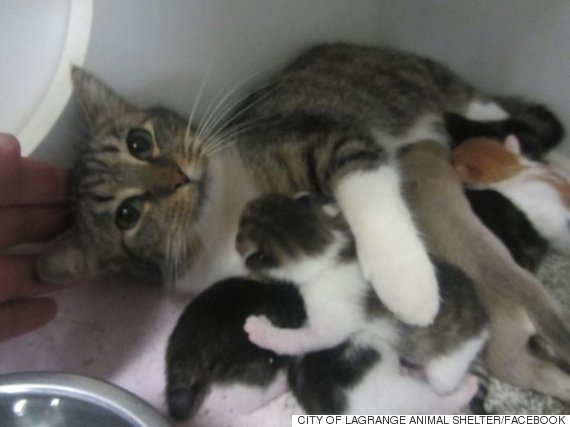 Wrong Text Leads To Surprising Outcome
After receiving a birth announcement via text by mistake, brothers Dennis and Deorick Williams wanted to congratulate the new parents. They surprised them by showing up at the hospital with gifts to express their best wishes.
This Program Provides Healthy Distractions For Sick Youth
Thanks to Dream Adventures, a recently launched pilot program by St. Jude Children's Research Hospital and Expedia, young patients live out adventures through a virtual reality installation -- despite being unable to travel. For animal lover Kiara, that meant the opportunity to visit wild horses in Córdoba, Argentina.
Amy Schumer 'Shares The Wealth' With Others
While bartending for a showing of Broadway's "Hamilton" in New York City, Madeleine DeJohn and her co-workers received a $1,000 tip on a $77 bill from none other than Amy Schumer.
After A Massive Tragedy, The World Unites
Despite tragedy, the support individuals gave and continue to give in the aftermath proves that we remain resilient -- together.
Jimmy Dean believes that better news and a better breakfast can lead to the most amazing day. That's why Jimmy Dean is encouraging everyone to Shine On with a photo contest that offers a delicious payout. Just snap a photo of your friends or family performing any act of kindness, and submit it to ShineOnPics.com or by using the hashtag #ShineOnPics on Twitter or Instagram. Jimmy Dean will award a lucky winner $500 each week. Get involved. #ShineOnPics
REAL LIFE. REAL NEWS. REAL VOICES.
Help us tell more of the stories that matter from voices that too often remain unheard.