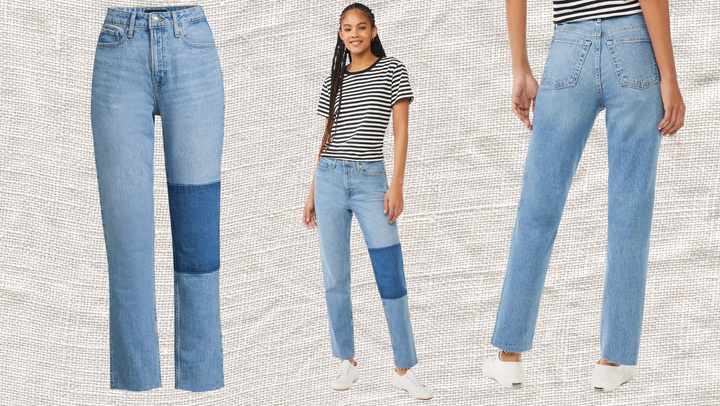 HuffPost receives a share from retailers on this page. Every item is independently selected by the HuffPost Shopping team. Prices and availability are subject to change.
When you find that rare holy-grail pair of jeans, one of the first things you often do (after admiring yourself in the mirror) is sing the praises of your new pants to anyone who will listen. This is exactly what editor Jillian Capewell just did in HuffPost's active shopping Slack channel, tipping us off to a pair of astonishingly cool $34 jeans from Walmart's runway designer-helmed house brand, Free Assembly, that have racked up a 4.1-star rating from 37 reviewers on the budget retailer's website.
"[I] decided to get these on a whim and I love them?!" Capewell wrote, mirroring the disbelief of reviewers who were similarly astonished at the sheer perfection of these unicorn jeans.
"Bought these with low expectations as I'd ... NEVER even dream of a clothing purchase from Walmart, but I saw them on an influencer and thought I'd try them," echoed a customer named Michelle in a review. "Shockingly, they are my favorite jeans... I know, weird."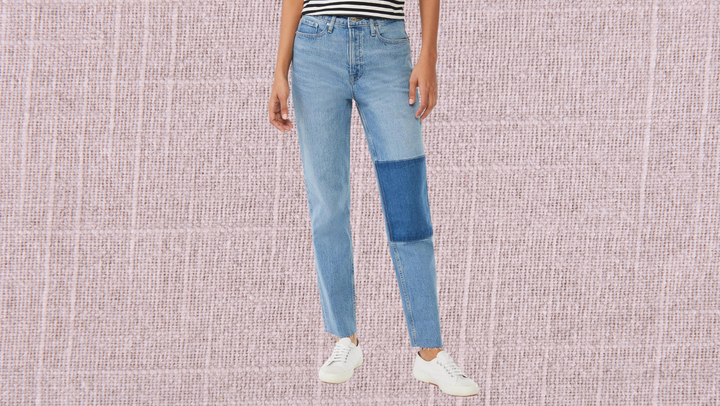 The unassuming trousers are rendered in what reviewer Mel called "a no-stretch '90s-style denim," that, according to the brand, is a blend of 99% cotton and 1% elastane. ("They have a little give, but do not stretch out!" commented Marilyn in a review.) The high rise sits at the natural waistline and the straight-but-not-skinny leg hits — according to Capewell, who is 5' 10" — where it's supposed to. ("I hate when jeans that are not meant to be ankle pants turn into them.")
They come in five washes that run the gamut from white to a dark indigo, and all but the color that Capewell chose have light distressing on at least one knee. (That color — indigo patchwork — is equipped with a sewn-on knee patch in a slightly darker wash in lieu of any distressing. "I think the knee patch adds a bit of interest," she explained over Slack.) All of the washes are finished with a raw, slightly frayed hem.
Aside from the jeans' remarkably cool appearance, they stand apart from the pack thanks to a flattering fit that has a number of shoppers pleasantly surprised. A reviewer named Michele claimed they "fit and feel like a designer jean," while other reviewers described them as "perfect," "super comfortable," and "better than [they] expected." Capewell, who normally wears a 16 or an 18 and prefers a tighter-fitting jeans, "bought an 18. ... and I would say this was on the more snug side (in a good way)! I tend to have issues with jeans fitting in my hips but gapping around my waist," she added, "but these feel right on the money."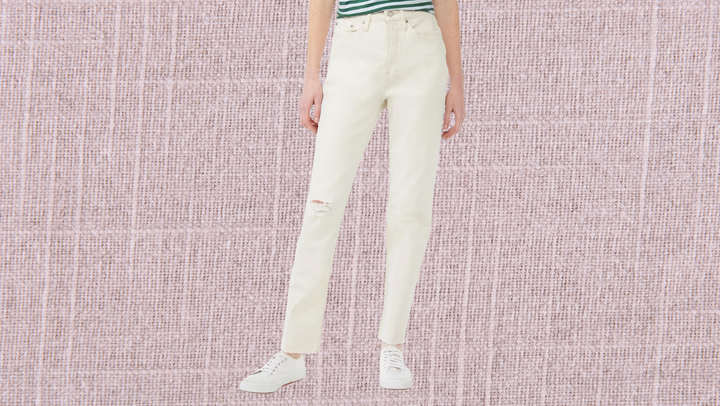 Several reviewers were so happy with the fit that they bought the jeans in multiple sizes for different occasions. "I am 5' 3", 122 [pounds], [with a] 27-inch waist. The size 4 pants are looser on me and are great for when I'm outside doing yard work or playing with my kid," wrote Marcela. "The size 2 pants fit very well but are relatively snug in the abdomen, so I wouldn't be as active in them as I am in the size 4." A reviewer named Megan did something similar: "I'm 5' 7" and about 140 [pounds,] straight and narrow. Ordered a size 6 and will order in a size 4 to have a more form fitting jean."
In addition to the fit, a numbers of reviewers pointed that the style beyond what you'd expect from a $40 pair of jeans. "These jeans are beautiful, well made great quality fabric, just like [Abercrombie & Fitch] jeans but for a third of the price," wrote TDN in a review. "They feel like the pair of GAP jeans I have, which run $80 a pair. Definitely feel high end," added Emily. A review named Anna wrote: "I am OBSESSED with this denim! Not only is the quality amazing and but the price is great, too. I have many pairs of premium denim brands (Agolde, Good American, Frame) and this pair is just as good for a fraction of the price." In our internal Slack, HuffPost's head of Life, Kristen Aiken, pointed out that the jeans were almost identical to a pair from denim brand Mother that originally retailed for $288 at Saks.
Jeans-wearers of a certain age would probably agree that there's been a so-called "vibe shift" in denim trends that has left many of us scrambling for a fit that feels fresh but still familiar — and the distinct cut of these dungarees may be just the ticket. As Capewell explained: "As a millennial, I think I am ready to give up my super skinny jeans, but a lot of baggier styles that are trendy now don't feel like me. So I feel like a straight leg with a high waist like this is my comfort zone."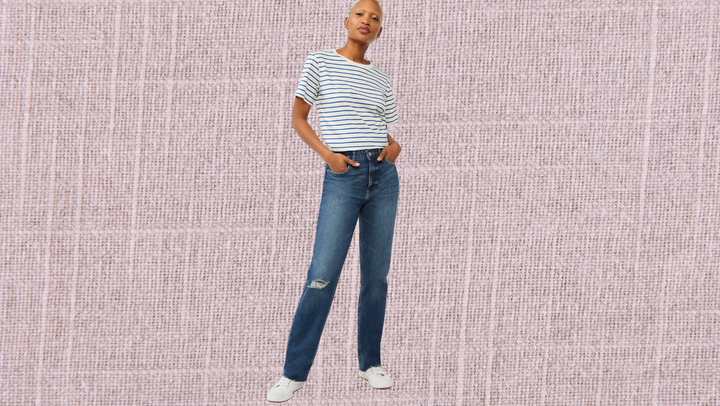 Before You Go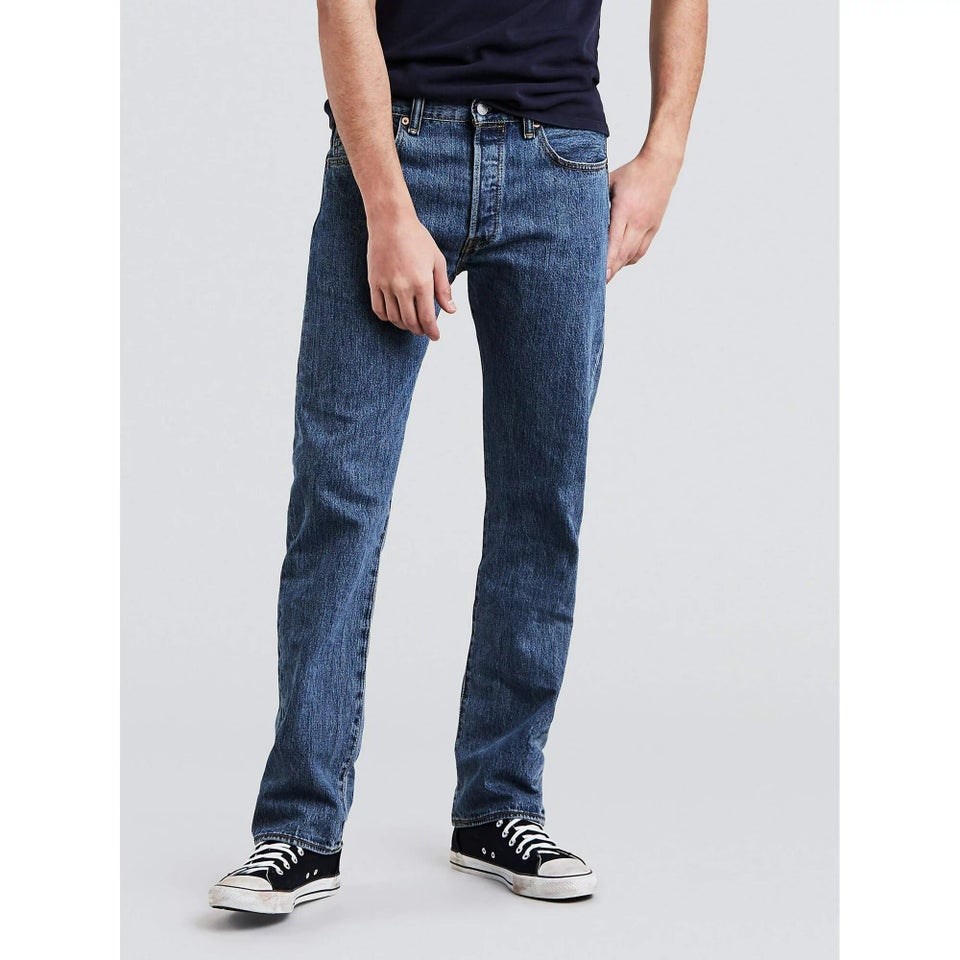 The Best Men's Jeans At Walmart