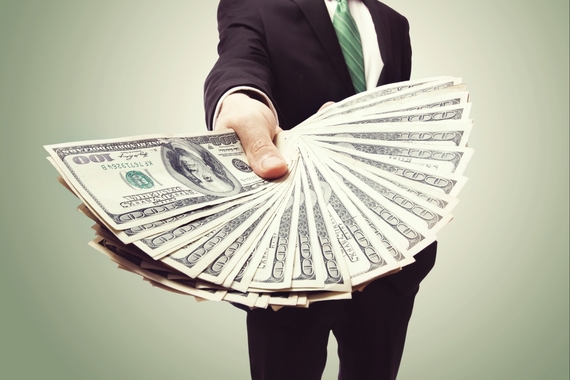 Thinking of growing your startup business, but the lack of investor's interest in it has started bothering you? Yes, that's one of the most common problems faced by startups due to which entrepreneurs leave their dreams in a lurch and blame themselves for being unable to catch enough attention.
The fact can't be denied that investment plays a crucial role in backing up as well as making a business stand firmly in the initial stage. Not only this, it's much required to beat the tough competition in today's market where every other person has a dream to shine with his or her own business.
First thing before giving your business idea a productive shape and setting up as a business is to contemplate enough about accumulating enough funds as that gives your idea a longer run and keeps your moral up even in the toughest times.
However, the best part nowadays is the availability of numerous options for raising funds rather than being restricted to one's stocked finances. Yes, now you have the helping hands of angel investors who offer complete support in sailing through your dream start-up business with the help of a great team. This is the entertaining part of what we call a real start up.
Now, the question arises, how do you get those potential investors? So, here are a few wonderful tips to grab the attention of the investors in your startup business:
Prove yourself better than Your Competitors
The best way is to show your skills better than your competitors to win the attention of your investors. In the cut-throat competitive world of start-ups, everyone tries to project himself as the best and your pitch should always be to be better than all others.
Pitch with a Gripping Story
Yes, you need to have a convincing story with which your audience feel completely persuaded during your presentation. But not to forget, the conclusion should always focus on the solutions provided by you in the competitive marketing world. Make sure your investors get hold of the crux of your business idea and it is compelling enough to make investors invest in your business. It's the way you impress your investors and promote the capabilities of your team.

Keep Revenue Generation Strategy Crystal Clear
The biggest bait for any investor is the way you plan to generate revenue through your business. So, make this part strong by specifically focusing on the benefits your product can give to the market.
Impress your Investor with Impartiality Ownership
You must ensure that you have followed all the legal measures properly while setting your start-up as an investor always prefers a business legal in every sense to forbid any kind of risks.
Keep Business Dealings Transparent
Always keep your business transactions completely transparent as even a small doubt can ruin the trust factor and leave you in a lurch. So, keep everything documented and legal in every sense.
Present something Innovative
Everyone likes uniqueness as that's the strongest step in establishing oneself. So, gather innovative ideas of your team and present how different you are from others in an effective manner.
Show Positivity and Confidence of Growth
Who won't love to invest in a business which shows good prospective of growth? So, present your business model effectively and show how it can prove to be highly beneficial in future.
Apart from these growth tips and attracting more investors, as an entrepreneur you also must be careful to avoid making any blunders while pitching.
The first thing to keep in mind is; how to keep your proposal balanced in approach, neither too short nor too long. The benefits of doing business with you must be highlighted and any kind of unrealistic projection should be completely avoided.
It is always suggested to do an adequate search on your investor's profile to understand their interests instead of pitching them on such points which lack their interest. Last, but not the least is being unable to put up your business goals in an effective manner which plays the most important role.
Work on these and your dream start-up will definitely get enough investors to make your business a success.
REAL LIFE. REAL NEWS. REAL VOICES.
Help us tell more of the stories that matter from voices that too often remain unheard.