So you think you might want to retire overseas? There are a lot of good reasons to do that -- although granted, it's not for everyone.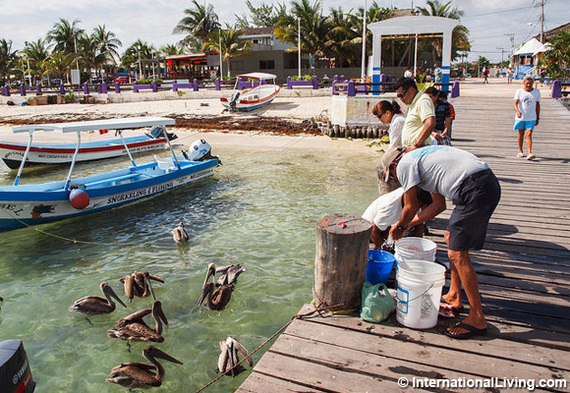 Puerto Morelos, Yucatan Peninsula, Mexico
Certainly, all of us have different reasons for considering an overseas retirement in the first place. Some are looking for a change in scenery or better weather. Others are looking for a fun-filled adventure, or hoping to find a lower cost of living, or a slower-paced and completely different (and hopefully better) lifestyle.
Still, no matter what your motivation, this idea of retiring overseas isn't something to take lightly. Not unless you've more money than sense. Because mistakes can be costly.
We've known a few people who've moved overseas only to find it wasn't what they expected or that they weren't quite suited to the place they chose. (It's happened to us, in fact.) You can always move on and try on another country for size. And should you decide to go back home, that's fine, too. Hopefully, you'll have wonderful memories and great stories to tell.
But if you're not the type who enjoys moving around ... or, frankly, you don't have the funds to support multiple moves, then what can you do to increase your chances of success?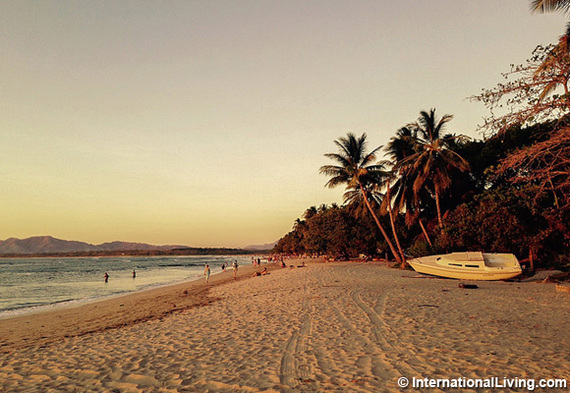 Tamarindo, Northern Pacific Coast, Costa Rica
First, as we've advocated many times before, it's critically important to assess yourself and your ability to live the expat life. It's not a difficult life... In fact, it's far easier in many ways than life back home. But you do need to be aware of some of the challenges and requirements, and be willing to assess yourself honestly to see if you're able to meet them.
As part of this assessment, decide what it is you're really looking for. A few years back we wrote an article about how to do that self- assessment. It includes seven questions to ask to determine if you're cut out for the expat life.
Once you've put some thought into what it is you're after (a climate change, the chance to learn a new language, or to totally immerse in a foreign culture ... or because you simply want to save some money and live a less-complicated life), then it's time to move forward.
Now it's time to do some research.
Here are five ways to start researching your potential overseas retirement destination:
1. Subscribe to a magazine like International Living. Sure, we're biased, as we happen to be International Living editors. But this is the granddaddy of them all when it comes to reporting on the world's best overseas retirement destinations. International Living was founded back in 1979 and you can be sure there is a vast vault of research available to you in the magazine archives which you gain access to as a subscriber.
(You can, of course, opt for the free daily e-letter, but you'll certainly get access to more information when you are a magazine reader.)
2. Do as much Internet research as you can. Google (and/or any search engine of your choice) is your friend. Start plugging in "retire Panama" or "retire Ecuador" and see where you go. Remember, though, that the internet is where information goes to live forever. Statistics and, importantly, information about visa regulations, cost of living, etc. can quickly become outdated. Be sure to cross check several sources.
3. Make contact with other expats already living overseas in the communities you may be considering. (Yes, we'd recommend doing your research at the community level rather than the country level. For example, living in Omaha is a whole lot different than living in Los Angeles or New York.) There are plenty of blogs and expat forums out there, including on Facebook. Join up and ask questions.
(Here's where we should mention International Living's own community board--free and open to all.)
4. Consider attending a conference in a country you're interested in. And once you've done that, spend some extra time visiting the communities you are most interested in. There is no better way to see for yourself than to...well, go there in person and see it for yourself. Spend some one-on-one time with expats who live there and get some firsthand input. See how it "feels."
5. Try to find someone else to help you with some of the expenses for your exploratory trip. This can get a little tricky, but with some perseverance you may find someone in Mexico or Ireland or Costa Rica who wants to do a house swap. (This will most likely only work if you live in a place someone wants to visit.) Or maybe you can find someone in your desired destination that needs a house sitter. Be creative.
The point is to get started. Hopefully, these tips will help you do just that...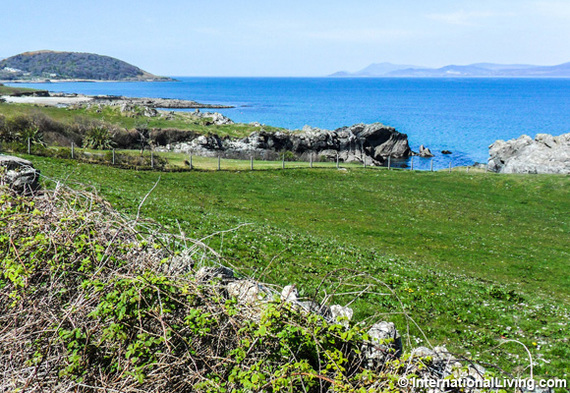 .
Atlantic Coast, County Mayo, Ireland
Related Articles
The Top 4 Countries in the World for Retiree Benefits in 2016
The World's Best Places to Retire in 2016
Are You Courting Disaster By Moving Overseas?
PHOTO GALLERY
11 Easy Ways To Shorten Your Life
Calling all HuffPost superfans!
Sign up for membership to become a founding member and help shape HuffPost's next chapter