The thought of a visit to Hawaii tends to inspire a sense of fascination and awe in many of us because of the beauty, both natural and cultural, that it symbolizes.
That said, I will admit that it took me two trips to Maui to really feel like my heart connected with the island. Even though each time I explored the island through the guidance and friendliness of the people I've met there. My second trip was special because I visited with a special group of friends, and really, who doesn't enjoy travelling with people they love? The other advantage to my second trip is that I got to explore more of the island than I had before and, this time, I walked away completely hooked.
I stayed in the Wailea area of the island, about 30 minutes from Kahului airport. This area is known for its celebrated golf courses, high-end hotels, restaurants, shops, and beaches, all spread out across 1,500 acres of land. This is a great starting point from which to take in Maui, which is pretty easy to navigate, though renting a car is a must.
Think luxury, even if for a smaller portion of your stay
For many travelers, especially those traveling from the East Coast as I did, Hawaii can be pricey. There are many different hotel options for the budget-conscious, but luxury Maui is an experience all onto itself and worth splurging on, if only for a few days in your stay.
I got to stay at the Fairmont Kea Lani, which is home to Ko, an award-winning signature restaurant, as well as to a brand new spa that started receiving accolades only months after its opening. My tip for visiting the spa is to allot extra time for the showers in the spa lounge area. They will rock your world. The suites are pretty great and their $2,200-a-night oceanfront villas aren't too shabby either.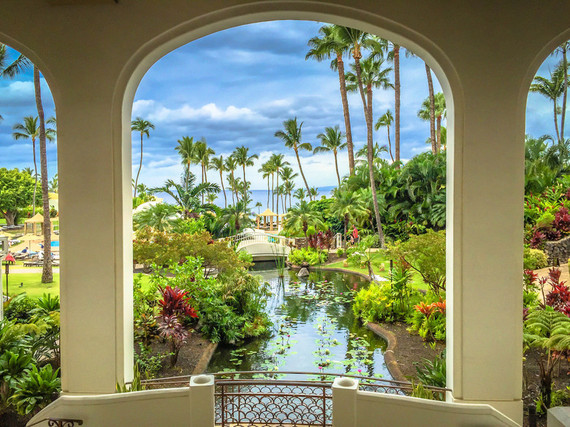 Lobby view at the Fairmont Kea Lani. Image by Girl Gone Travel
Stop and gaze at the sunsets
If, for whatever reason, you happen to be too distracted to enjoy the crazy beautiful sunsets, fear not. Almost anywhere, at the sunset hour, you will hear the sounds of the blowing of the Pū, or conch shell. This sound is meant to symbolize goodbye to the end of the day and to say thanks, or Mahalo, for a great one.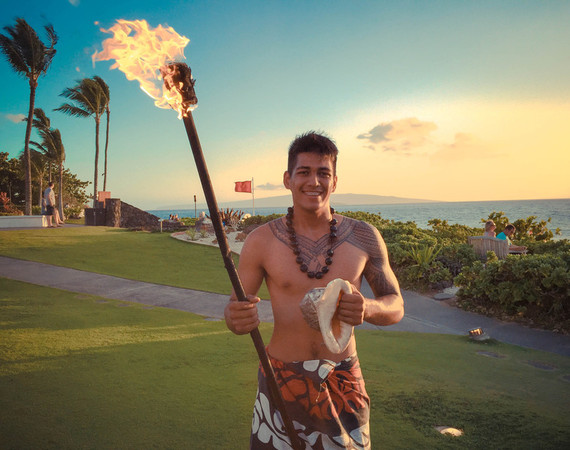 The sound of the Pū is a reminder to stop, observe, and give thanks.
Image by Girl Gone Travel
The fastest way to become enamored with Maui, beyond falling in love with the views, is to gain an understanding of their culture. Almost everywhere you go and everything you do will include a significant cultural element to it. This is done thoughtfully and with purpose, as a way to share heritage pride and raise awareness of the local history, traditions, and customs. There are special walking tours that you can take, but many guides make sure to include this element into their other tours as well.
My favorite was the cultural tour offered at the Grand Wailea Hotel Resort and Spa, where we met Kainoa Horcajo, Grand Wailea's Hawaiian Cultural Ambassador, and were taken on a beautiful journey through the Hawaiian past and present.

Kainoa has a gift, for storytelling. Image by Girl Gone Travel
Take the Road to Hana, enjoy the banana bread and views
The road to Hana has always been on the list of things to do when visiting Maui and though it's a touristy thing, I still highly recommend it, if not for the spectacular views and waterfalls (especially visible during rainy season), then at least for the banana bread stand, halfway to Hana, on mile marker 17. There you will find Aunty Sandy's Banana Bread, and I promise you, it will blow your mind - especially when served warm, if they don't sell out first.
But, yes, of course, for the views too!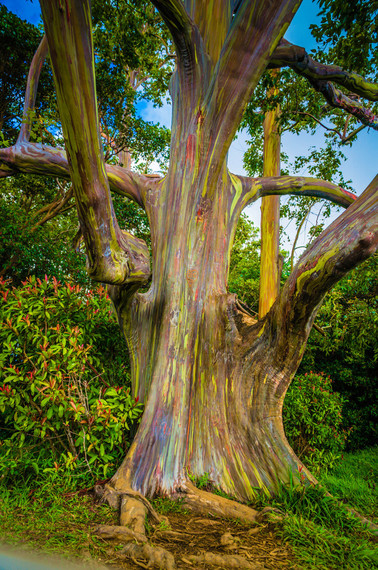 The rubber tree forests are just one of the highlights along the road to Hana.
Image by Girl Gone Travel
These Portuguese pastries (do not call them donuts) are to die for. But to get them you have to get up super early in the morning, and drive to the bakery before the lines get long (and they always do) and they sell out (which happens around noon most often). There's a whole story around our adventure in search of these treats and I almost overdosed on these and thought I would die...and yet, totally worth it.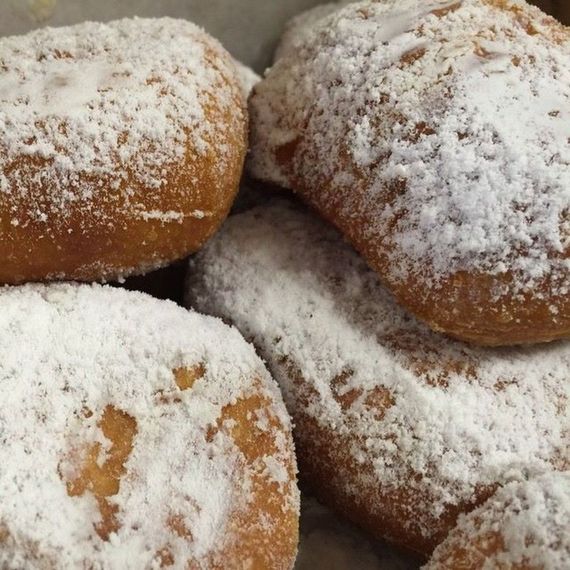 Read about our malasadas adventure! Image by Girl Gone Travel
Take in the views by water
There are so many opportunities to bond with nature and connect with your spiritual self in Maui. I felt it most intensely while on an outrigger canoe excursion with Hawaiian Paddle Sport. We did a lot of little things that helped us appreciate our surroundings, but it was the snorkeling by the coral reef that most pulled at my heart strings. The water is so blue and clear, swimming in it is a delight. But, when I came across a sea turtle, or honu, I felt like I had stepped into a dream. It's not every day you get to swim alongside one of these beauties, so I savored every second.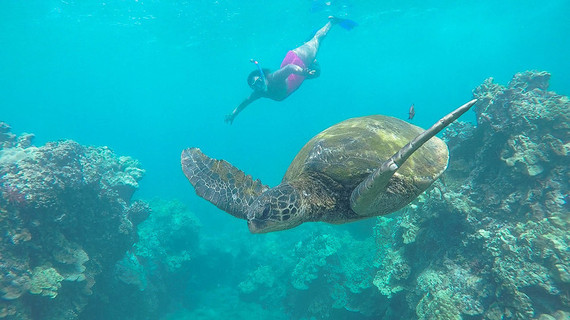 Swimming with my friend, the sea turtle. Image by Tim Lara for Girl Gone Travel
Helicopter rides aren't just for the rich and famous anymore. I found the opportunity to experience Maui and the surrounding islands by air to be a lot more accessible than I originally thought.
I took flight with Air Maui over the hills and valleys of Maui island, as well as the shores of Molokai. It is as nerve-wrecking and as wonderful as you would imagine it to be, with views that take your breath away.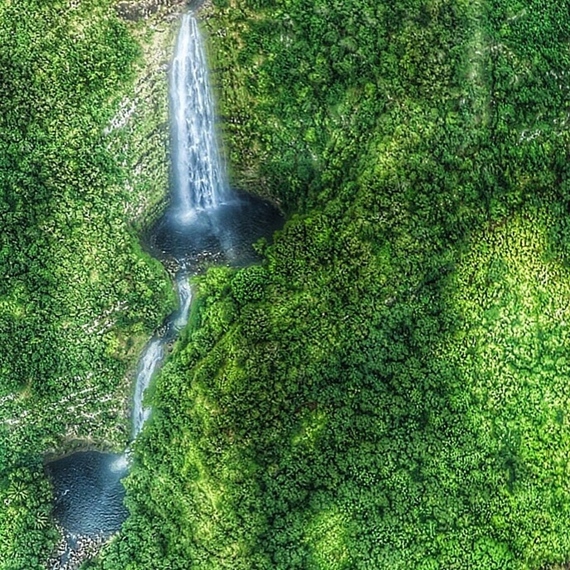 The waterfalls of Molokai. Image by Girl Gone Travel
No matter how much time you spend driving around and how much ground you try to cover, you just won't get to see it all. So prepare to fall in love and save your pennies for your return.