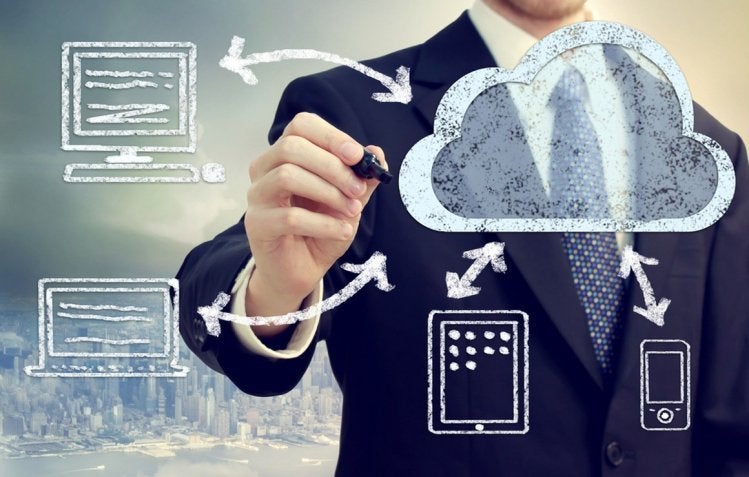 Nowadays, small businesses are rapidly tapping into the many resources modern technology has to offer.
This is because, with the rapid advances in technology, new and effective opportunities are opening up for businesses to progress faster.
So, it goes without saying that technology can provide a competitive advantage to small businesses worldwide.
One of such competitive advantages is cloud technology.
Most likely, you've heard about or read an article about the latest trends of working in the cloud. You've read about how business owners using cloud computing, experience a more seamless flow in operations and higher ROI.
In fact, according to reports; cloud spending could account for more than 47% of IT infrastructure spending over the next five years.
Adopting a cloud-based modus operandi could totally change the way you do business. Here we outline five critical considerations why 'The Cloud' and your business will make a powerful team.
1. Cutting Costs and Saving Time
Over the years, small business owners were forced to cope with the hassle and costs of implementing and managing their in-house computing resources. Making use of automation tools to stay competitive resulted in a significant strain on the bottom line and consequently, many small business owners were reluctant to make the investment.
The good news is that the cloud has changed the way business is done forever. With private cloud computing, small businesses can limit costs and financial impact by renting cloud-based hosted desktop applications to take advantage of their much-needed business value.
2. Simplicity and Greater Speed of Growth
If your business doesn't have an IT specialist on staff, using cloud-based software makes your life a lot easier as installing new software, upgrading to new versions of software and staying abreast of the latest security issues is a full-time job.
Although many businesses rely on an in-house IT person to manage their tech issues, this approach is not only limiting but costs time, money and can even slow down your speed of implementation.
3. Cloud Computing Offers Greater Security
Cloud security offers world-class backup and disaster recovery features. As a small business owner, you might be concerned about a cloud service provider storing your data insecurely. But the Cloud is one of the most secure ways to store your information on the planet. With Cloud software, all your vital data "lives" in the cloud, as opposed to on your hard drive.
Although the threat of malware, hackers and viruses to small businesses is very real, 94% of businesses say they saw an improvement in security after implementing cloud solutions.
Further, cloud computing providers dedicate physical structures with high-end security, dedicated staff that monitor systems 24/7 and maintain redundant backups of your data.
Storing your information in the cloud ensures it is protected by experts whose job is to stay up-to-date on the latest security threats.
4. Cloud-Based Accounting Software
Getting a handle on finances can be one of the most challenging parts of a growing start-up. Small businesses inevitably reach a point where using an Excel spreadsheet only won't cut it anymore.
In short, using cloud solutions for accountants will make the accounting process more automated and less error-prone.
5. Eliminating IT Problems Means Improved Productivity
Cloud computing provides the option to outsource operational IT work to an external company permanently. This shifts the potential risks and inconvenience associated with having to manage an in-house IT infrastructure.
Your cloud service provider will assume all the risks and virtually all the burden.

What this means is that a capable cloud service provider will take care of everything from security, updates, to routine maintenance. The time and money saved as a result can then be spent on other vital areas.
With cloud technology, small businesses can say goodbye to IT problems.
Cloud technology has become a tremendous advantage to small business owners worldwide. And not utilizing this new power could leave you in the competitive dust of your competitors.
As the cloud allows an unlimited number of computer access, without impacting on its performance, cloud computing offers extensive processing and storage capabilities, making it the smart way to small business growth.
John is a freelance copywriter and content developer. He loves helping people achieve their business and life goals at Anointed Copy where he creates engaging and converting content that compels ROI.
Calling all HuffPost superfans!
Sign up for membership to become a founding member and help shape HuffPost's next chapter
This post was published on the now-closed HuffPost Contributor platform. Contributors control their own work and posted freely to our site. If you need to flag this entry as abusive,
send us an email
.