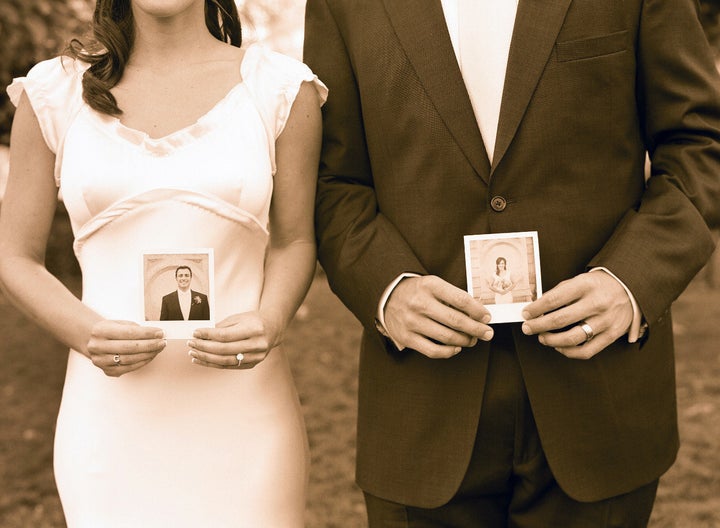 Choosing your wedding photographer is perhaps one of the most important decisions you will make while planning your wedding. Photography is the language of memories. A photograph will capture a moment suspended in time, that you will be able to revisit, and remember your wedding day for many years to come. There are so many magazines, websites and options, it can be rather daunting for a couple to know what to look for and how to pick the best photographer to fulfill their particular needs. There are three essential elements to consider while you are in the process of picking a wedding photographer.
This may seem obvious, but it is important to see as many images as possible from each photographer you are considering for your wedding. Take time to meet with photographers and look at as many slideshows and albums as possible. A photographer develops a body of work over time. The more work you view, the better idea you'll have of the photographer's style, consistency and sensibility. Do the images you see move you? Do you like the presentation? You should like most, if not all, of what you see. You may get lots of input and opinions from friends and family, but the most important opinion is your own.
The Photographer's Presence
A wedding photographer will be intimately involved with most aspects of your day. A good photographer will be with you while you begin to get ready, during the ceremony, the first dance and so much more, capturing some of the most special and intimate moments of your life. This is a delicate balance for a photographer, to be present and unobtrusive at the same time. The more at ease and comfortable you feel around your photographer, the more natural and beautiful your wedding images will feel. If you cannot meet in person with your potential photographer, be sure to schedule a long phone call or Skype with them. The most crucial thing to do is trust your instincts. If you like a photographer's images and feel comfortable when speaking with them, you have only one other significant aspect to consider.
There is a wide range of pricing options among photographers. It can sometimes be daunting to compare one photographer's pricing to another, as pricing structures can vary as much as their images. The good news is there are talented photographers for every couples' budget. It is paramount to ask questions and be clear on the parameters of your photography package. More is not always more. The quality and consistency of the images should come before albums or other extras. An album full of photographs you don't like is not very special. If you have beautiful images you love, you can always find creative ways to display and share them with friends and family.
There are few things you get to take home with you after your wedding day: your spouse, your ring and your photographs. I will never forget an image I took of my 83-year-old grandmother, holding a portrait taken on her wedding day 60 years earlier. The beauty of her old hands gently holding an image of herself as a bride still tugs at my heart. I had seen her wedding portrait displayed on her dresser since I was a child; it is etched in my memory. Photographs that capture the essence of your experience become part of your personal history, a history you will undoubtedly share with your children and grandchildren. As you prioritize your wedding day and how you will distribute your finances, never underestimate the value of photography. Your wedding photographs will become family heirlooms.
Choosing a wedding photographer is in many ways like choosing a mate. Find someone who moves you, someone who speaks your language. Ask questions, express your desires and most important, follow your heart. Luckily, when you find the right wedding photographer -- just like a good life partner -- you need only one.
Below, wedding photos by Elizabeth Messina. Follow Elizabeth on Twitter @KissTheGroom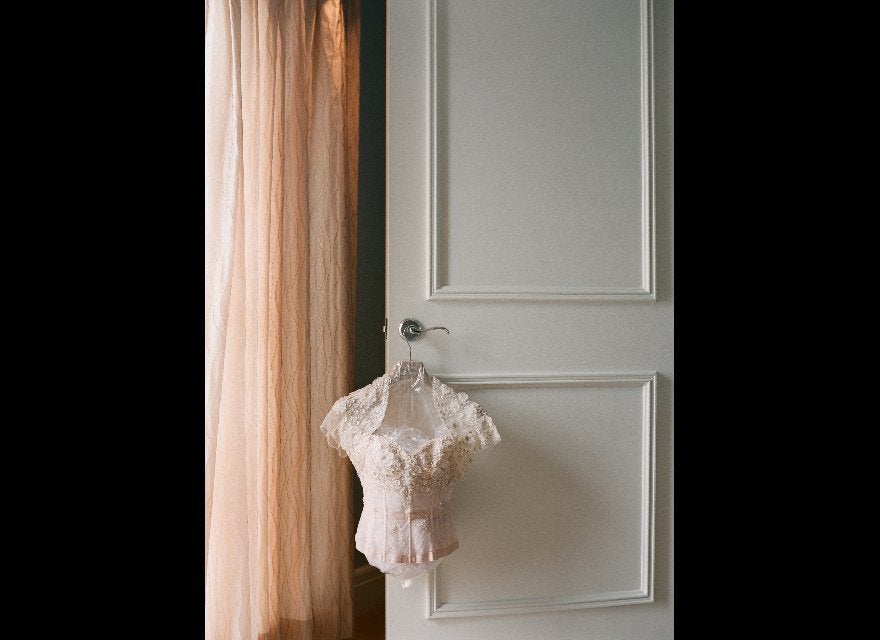 If you want to stay connected with Elizabeth you can follow her on Twitter @kissthegroom
and on Facebook and you can check her blog www.kissthegroom.com for daily inspiration and lovely photographs.