Weight loss can be a challenge no matter who you are. However, there's an overwhelming amount of technology to help make it easier.
But where to begin? A quick search for "weight loss apps" on a smartphone turns up hundreds of results. That's a lot of information, and potentially, a lot of wasted money figuring out which one is best.
That's why we're here to help. We picked out several popular smartphone apps with good reviews and noble missions. Some are free with the option to upgrade, others cost a nominal amount of money to download. All of the selections go above and beyond a simple calorie tracker and provide much of what research shows you need to achieve a healthy weight loss goal: Health and food data, strong community support, accountability and encouragement.
Take a look at the suggestions below and see if there's one that might be right for you:
My Fitness Pal
Health experts theorize that writing down what you eat can help you lose weight. My Fitness Pal is popular choice for a digital food diary, given its database of more than 6 million foods and meals. The app also syncs to wearables like Fitbit, Jawbone UP and Garmin to help you log your exercise. It's compatible for Apple and Android phones.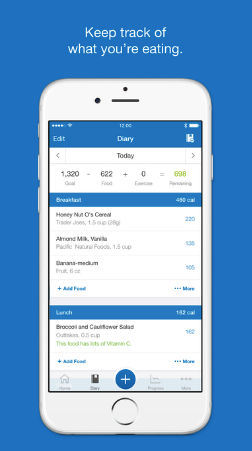 Fooducate
The Fooducate app points you in the direction of healthier, more wholesome food choices. The app scans a packaged item's barcode and produces a letter score (A, B, C or D) based on its nutritional value. The app analyzes the item and reveals information about the ingredients, such as the amounts of added sugar, preservatives, MSG and controversial food colorings. The program aims to help users learn about a product's pros and cons in order to think about whether eating it makes sense for weight loss goals and overall health. The app is compatible for iPhones and Androids.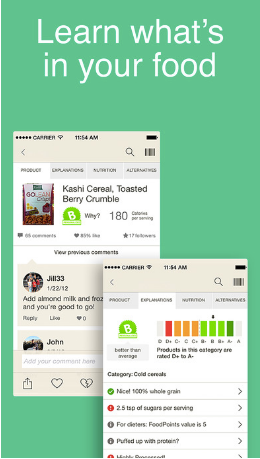 Locavore
Locavore tells you about which fruits and vegetables are in season based on your location. It also instructs you where to find that produce by pointing you in the direction of local farmers' markets and farms that are open in your area. The app wants you to cook with fresh, locally-sourced ingredients for the best culinary experience. That could be a big help: Research shows that some of the healthiest diets around the world are heavy in produce and whole foods. Locavore is stocked with recipes, too, so you can put those ingredients to good use. The app is free and iOS and Android compatible.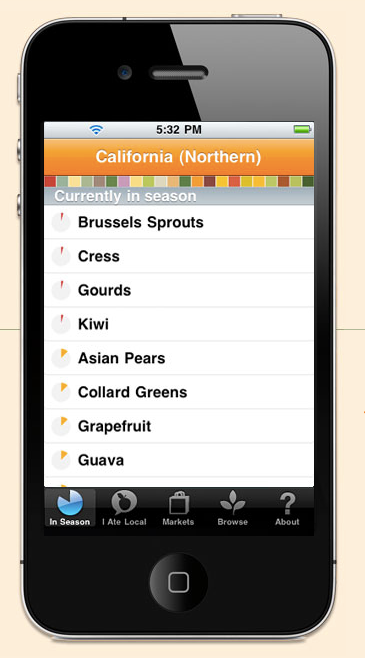 Lose It!
Similar to My Fitness Pal, the Lose It app sets you up with a personalized calorie budget based on your health goals. You can search foods, scan packaged products or take a photo of an item to track it in the app. You can also track your exercise and engage in the app's community center to get support, inspiration or try a challenge with other members. The Lose It app syncs with several wearables such as Fitbit, Jawbone, MapMyFitness and RunKeeper. A good version of the app is free. Upgrading to the premium version costs $39.99 a year, and you'll get extra features such as meal planning and additional nutritional breakdowns. It's compatible for Apple and Android phones.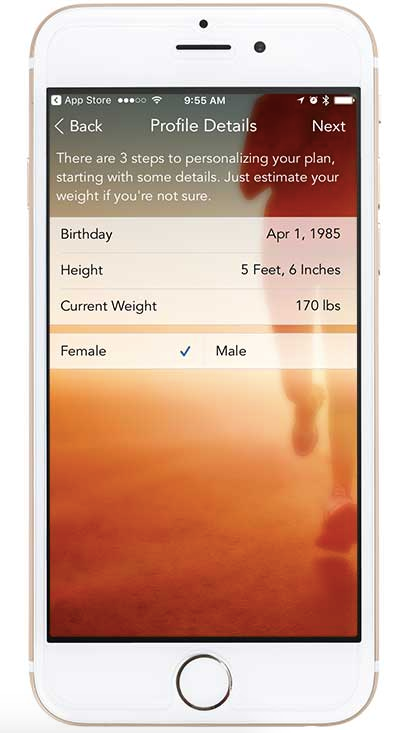 Calorific
If weight loss is a science that ultimately comes down to calories consumed versus calories burned, then it would be helpful to know how many calories you're eating. But honestly ― what do they really look like?
That's the exact question the Calorific app is out to answer. The app is stocked with beautiful photos that depict 200-calorie portions of food. It's a fun, visual way to learn about portion sizes without having to scour labels. The app is free and is compatible on an iPhone and iPad.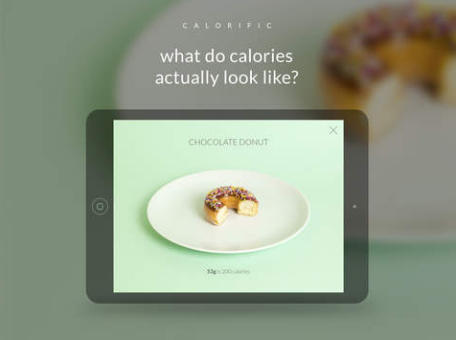 Pact
The Pact app puts your money where your mouth is ― truly. Here's how it works: You'll make a weekly commitment, or "pact," to meet an exercise goal or eat healthier. Then you'll decide how much money you are willing to pay other users if you break the pact. If you meet all of your commitments, you'll earn a cash reward paid by other members who did not meet their goals. Rewards usually range from a few cents to $5 depending on how many pacts you make. And if you don't meet your goals, be prepared to lose your cash. The app is compatible for Apple and Android devices.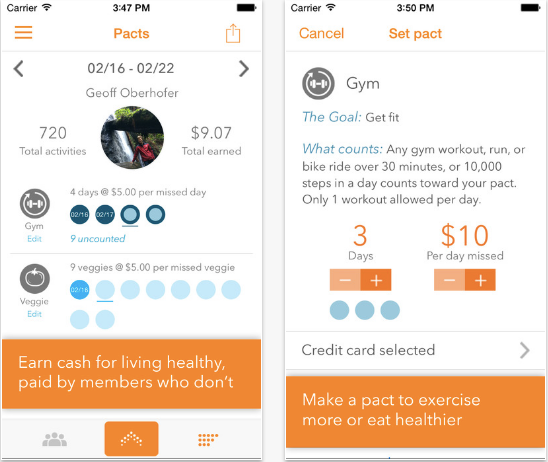 Healthy Out
Going out to dinner can be a pain when you're watching what you eat, but the Healthy Out app tries to make it easier for you. You tell the app your location and your dietary restrictions (like being low carb, for example). The app then tells you which dishes are being served at restaurants around you that meet your needs. It also explains how to modify a meal once you get there to make it fit your food goals. The app is free and is available for Apple and Android users.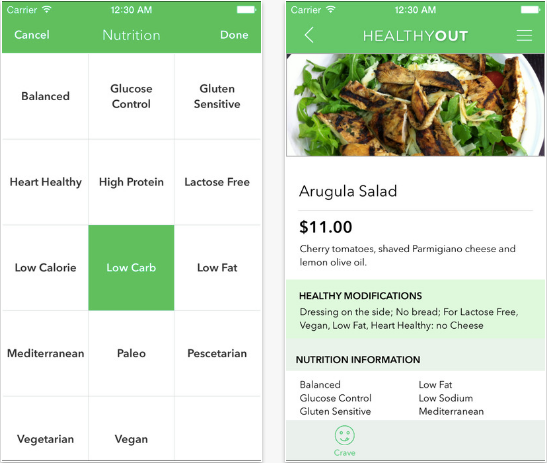 Couch To 5K
Getting to a healthy weight isn't just about food, but your movement, too. The Couch To 5K program eases non-runners into jogging 3.1 miles ― also known as a "5K," or a five kilometer distance ― comfortably and without stopping. The smartphone app is a nine-week plan, so you should expect to do three workouts a week, each 30 minutes long.
"Though it may be tempting to run out ahead of your training plan, resist the urge," the app's website states. "If the program feels too strenuous, just lengthen it. Patience is the key."
The program works well even if other apps like Spotify are open on your phone. You'll hear the app's instructions to walk or run over the music. The app costs $2.99 to download and is compatible for Apple and Android devices.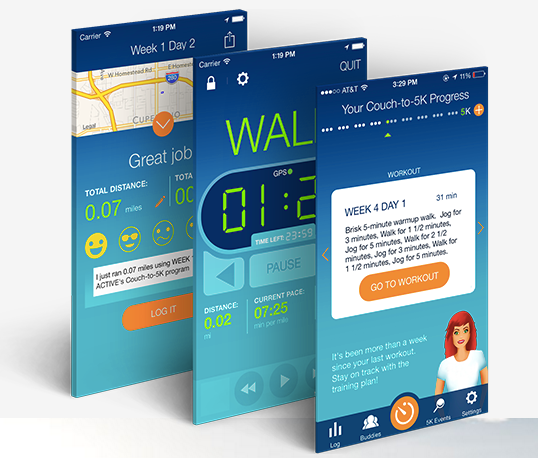 Support HuffPost
A No-B.S. Guide To Life
Related
Popular in the Community