The tech sector often misrepresents the industry as a boy's club, when in fact some of the most successful entrepreneurs, executives, journalists, and developers are women. Among them, Caterina Fake, who has co-founded two popular startups; Rachel Sterne, who manages New York City's digital strategy; Kara Swisher, a trailblazing reporter who once made Facebook CEO Mark Zuckerberg break down into a nervous sweat; and, Katie Jacobs Stanton, who helped the Obama administration integrate social media as the White House's director of citizen participation.
All of the women on this list are active Twitter users who discuss technology in ways that are fun, timely, informative, inspiring and thought-provoking. Why wouldn't you want to follow them?
Of course, they represent only a fraction of all the terrific women-in-tech tweeters who are out there. Who else would you add to our list? Let us know by clicking "Add a slide" below, or tweet suggestions to @HuffPostTech.
You can find more features in the "Women In Tech" series--including profiles of Marissa Mayer, Google's first female engineer, and Gilt Groupe chairman Susan Lyne-- by clicking here.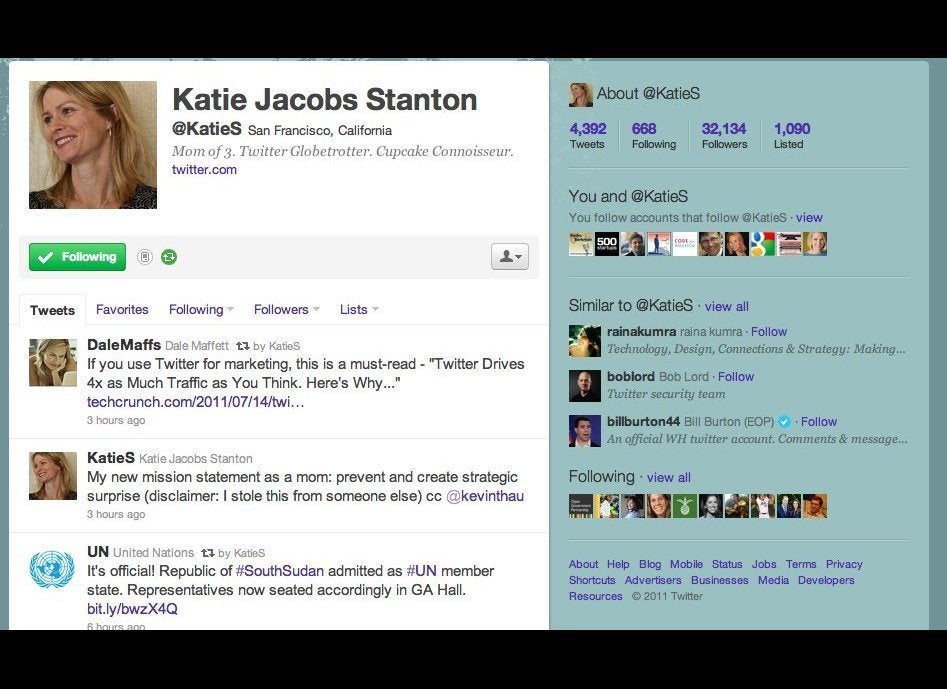 Popular in the Community